February 22, 2021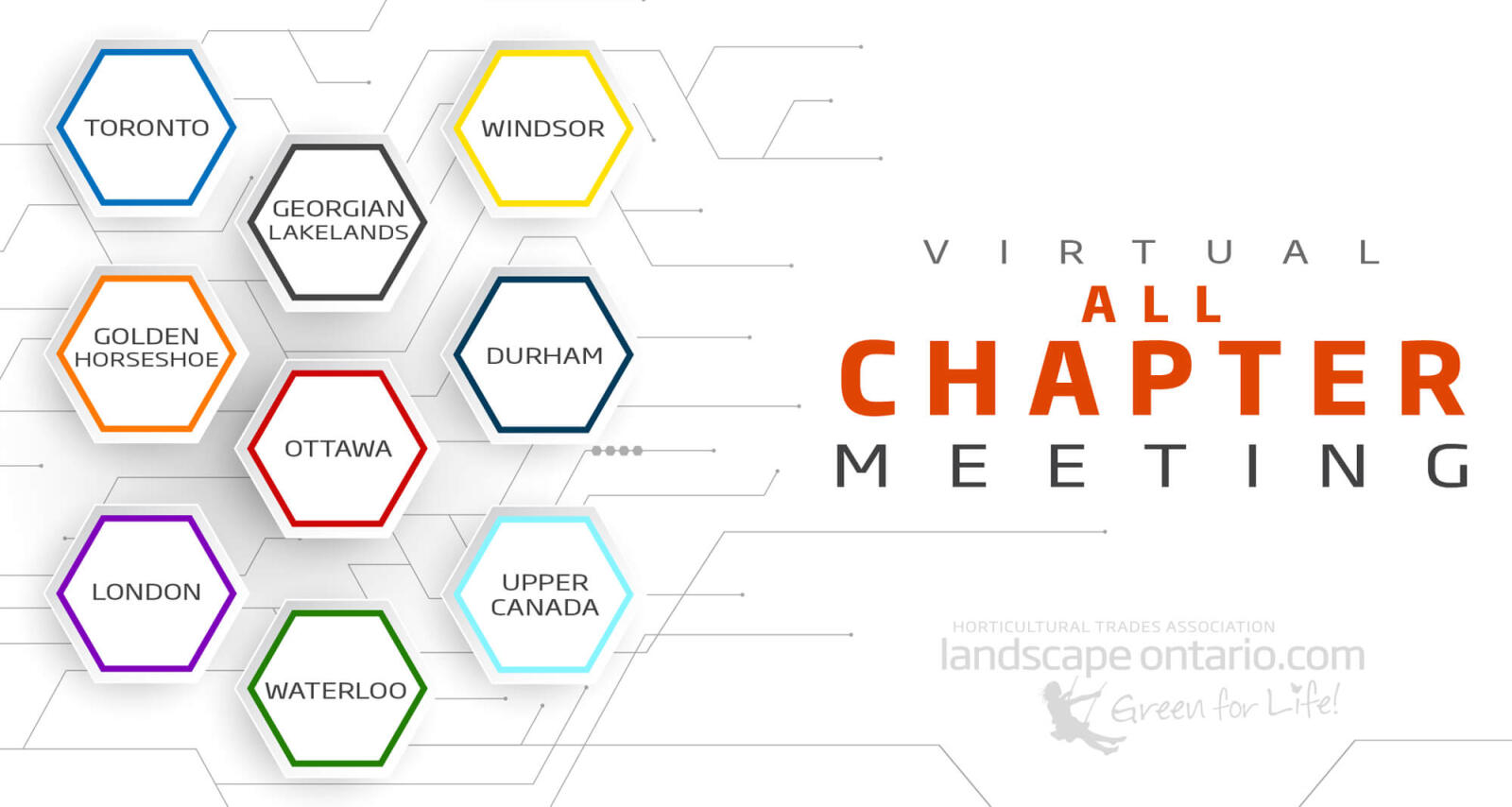 All-Chapter Virtual Meeting
March 3, 2021 - 10:00 a.m. to 12:30 p.m.

Featured Speaker
SGT Hank Dubee, Ministry of Transportation
Hank Dubee Enforcement Superviosor from the Ministry of Transportation to deliver the annual MTO meeting. He offers a wealth of expertise with over 33 years of Enforcement Supervisory experience, and background as a Provincial Trainer, Dangerous Goods Instructor, Cargo Tank Instructor, CVSA Inspector and is Lidar Certified.

During the MTO Meeting, Hank will cover the below topics:
Commercial Vehicle Safety & Enforcement

Exemptions

CVOR

Weights/SPIF

Log Books/ E-Logs/ Circle Check

Distracted Driving

Reduced Load Roads

Oversize Loads and Permits

Class of Licence

Speed Limiters/ Lidar

Dangerous Goods

Farm Vehicles

Equipment

Load Security

Agenda:
10:0

0 am - 10:40 am -

MTO Meeting, Hank Dubee
-
Welcome Message from Georgian Lakelands Chapter
10:40 am - 10:55 am - MTO Q&A Session
10:55 am - 11:10 am - Waterloo Chapter Board Presentation
11:10 am - 11:20 am - Tony DiGiovanni, Executive Director, Landscape Ontario
-
Updates
11:20 am - 12:00 pm - All- Chapter Discussion -
Planning ahead for future All-Chapter Meetings
During the All-Chapter discussion, we invite you to bring forth ideas to help plan future All-Chapter meetings:
What topics do you want to hear about?

How are your local Chapter breakout rooms going?

What format or meeting style do you enjoy best?

How are you staying connected to your local Chapter members during the pandemic?
We want to make sure that the All-Chapter meetings deliver on topics that are most important to you and keep you connected to your local members.
12:00 pm - 12:30 pm - Georgian Lakelands Chapter AGM
Interested in joining the Georgian Lakelands Chapter Board? Email Chapter President, Laurie-Ann Stuart at LaGardens1271@gmail.com for details.
DRAW*
: Our Chapter will be hosting a draw for all who attend our AGM.
Maple Syrup
Silver Necklace with Cubic Zirconia Pendants x 2
Milwaukee M18 Job Site Radio
LO Congress Full Access Pass
*Draw is only open to those who attend the Georgian Lakelands AGM on March 3, 2021.
12:00 pm - 12:30 pm - London Chapter AGM
Interested in joining the London
Chapter Board? Email Chapter President, Cindy Buelow at CindyBuelow@gmail.com for details.
More to Explore:
Professional Development - Check out our online series of Professional Development Courses today and register for our online opportunities.

Congress Connect - We're still live and there is lot's to explore! Don't forget that conferences are available for you to watch on-demand and the Marketplace is FREE to browse through. Late to the party? You can still register to enjoy the virtual experience.

Peer 2 Peer - Are you connected to the network? Looking to chat with like-minded professionals? Attend the next Peer 2 Peer session.

Sector Success Series - March 10 - Cultivating Resilience & Wellbeing in the Pandemic

Ottawa Chapter AGM - March 10 , at 1:00 pm

Provincial AGM - Register to attend the Provincial AGM on March 17, at 11:00 am

This message is sent by Landscape Ontario Horticultural Trades Association.
Contact us at 800-265-5656
7856 Fifth Line South, Milton, ON L9T 2X8
or HortTrades.com

To unsubscribe from commercial electronic messages sent by the Landscape Ontario Horticultural Trades Association
Manage your e-mail preferences