September 15, 2015
Checking in at the half-way mark
By Jacki Hart CLM
Prosperity Partners Program Manager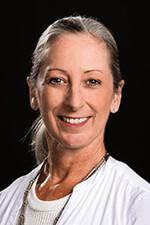 Four down, four to go. We're at the half-way mark of the snow off-season (at least, I hope we will have four more months without snow).
All of our seasonal sector group members are full steam ahead. This is the time of year when the cracks in your company foundation will show, lurking in the deep dark recesses of forgotten core values, unclear purpose and lack of clear visionary goals.
Daily conversations I've had this summer with contractors (both in and out of our industry), have led me to conclude that everyone is running flat out. They are scrambling to meet the needs of an increasingly sophisticated and demanding clientele. Rapid advancements in technology — and the expectation of rapid responses — have complicated the nature of what we all do for a living. The end result is a more intense test of company structure, systems, adaptability and resilience. I trust you agree.
Successfully passing these tests depends upon having a solid company foundation. I thought it timely to share parts of a recent presentation I've made about the first step in creating a solid business foundation: Core Values. Here's an excerpt:
"Core Values reflect the non-negotiable attitudes in a business. When communicated properly they drive consistency, performance and customer experience.
"A business without Core Values is like a ship without a rudder. It's directed by ever changing currents, tossed around by storms, and averting disasters with strokes of luck. Sooner or later, without consistent direction, decisions aligned with intentional goals or positive attitudes, every business owner rides out the same peaks and valleys over and over again: hiring, firing and training again and again, never finding the right right-hand team players. We end up dealing with the same issues, answering the same questions, putting out the same fires. This happens year after year. Core values are the foundation for systems and policies, goals and vision that prevent this cycle.
"They are a great screening tool to find 'right fit' people and build a team with the right company attitude. When used properly, they guide alignment in policy, effort, market position and results. Alignment creates buy-in. Buy-in results in engagement and retention of the right people. This includes customers. Core Values drive accountability and consistency in behaviour and decision making.
"It's important to make sure Core Values are more than just words on the wall. You have to define them and take them seriously. They must be used as verbs, not just nouns or adjectives. You must communicate them on every level, every day. They are the foundation of the business. They are the building blocks upon which everything else is built. If you just pick a group of words that fit neatly into an acronym, it's just as meaningless to your team as stealing someone else's company core values and using them as your own."
Let me give you an example from my own company. The new owner of Water's Edge Landscaping took an entire day last winter working with me to determine the following five simple core values, and define how they will drive her company culture. It is the foundation of all policies, systems, processes, attitudes, accountability, and measurements for success and improvement. The acronym is P.R.I.D.E.
Purposeful: We do what we say we will
Recognized: A talented team delivering exceptional service
Innovative: Smile in the face of change, create and adapt
Dependable: Our trustworthy team values reliability
Engaged: We embrace our culture of continuous mutual improvement
In contrast, when I owned Water's Edge, the core values were C.A.R.E.
Competence: Always doing the right thing
Adaptability: Smile in the face of chaos and innovate
Respect: The experience for EVERYONE we engage with comes first
Excellence: The impression you leave behind every time you do work for or engage with someone
Same company, different owners, different core values, different behavioural focus. In Karen's case, choosing P.R.I.D.E. is driven in part by her frustration with undependable staff (using core values to explicitly define what behaviour is right fit) and with the goal to continue the company reputation for premier quality service. By the way, her shift in focus has attracted a more reliable, engaged team than she had last year.
C.A.R.E. was driven by my focus on the customer's experience of everything the company did, and integrating rapid change into every day routine.
To select, define, communicate and bring core values to life in a company is hard work. It takes focus, clarity and in my experience, a facilitator to assist and capture everything relevant. It's a crucial piece of the business puzzle for any successful leader, and deserves an investment in time and effort by the owner. No one else; just the owner. Defining core values is not an agenda item for a staff meeting. It's not a group exercise.
In order to reduce headaches and stress in a small business, the owner must learn to become an effective leader. Effective leaders are consistent. They can't be consistent without a clearly defined game plan and vision. Nor can they be effective without clearly articulated non-negotiable guidelines. Please make the time this month to spend a half-day without distractions, and reflect on the first half of your season. Ask yourself these questions:
What are we doing really, really well? What's driving this result?
What's not working and driving me nuts? What's driving this result? If I could change three things, they would be….
Then, sit back and consider whether having a solidly communicated guideline of non-negotiables would drive more desirable attitudes and behaviour more aligned with your expectations. Would it help lessen your stress and create positive accountability (where people step up and take pride in what they do, and admit when they messed up – wanting to fix it)? If so, please put 'define core values' on your winter to-do list.
The Peer to Peer Network is a LinkedIn forum for LO member business owners. To join, go to
http://gfl.me/x2vv
.
---
Jacki Hart may be reached at
info.peertopeer@landscapeontario.com
.