July 15, 2015
Getting to the ROOT of business
By Jacki Hart CLM
Prosperity Partners Program Manager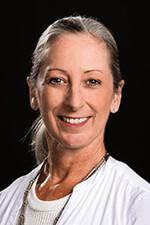 Landscape Ontario has been offering an owner/manager workshop, entitled Build Your Prosperity, to our members since 2006.
This workshop has assisted hundreds of business owners with a roadmap for making positive change on many levels in their businesses. I am happy to be offering this successful workshop again, starting this fall at your local LO chapter. It's a dynamic, interactive session — with rave reviews from every size and age of business.
This month, I thought I'd sneak you a peek at one of the thought provoking principles on which the Prosperity Partners workshop is based. I look forward to meeting some of you this fall and winter in the full workshop Email
prosperity@landscapeontario.com
for more info.
Using our all-familiar tree as a visual example, consider the following comparison:
In the Build Your Prosperity Workshop, we provide tools to establish or enhance the invisible core of your business, to support your tangible operations and results.
This is the time of year that we are all riding on the wave of momentum and success gained from the established routines we each have developed. However, each of us are probably experiencing the domino effect caused by some of the invisible parts of our business failing to support the visible aspects of what our company team sets out to do every day.
When it's busy, that's the time to lever what's working well, and do more of it. Many of us tend to focus on putting out fires, rather than step back and look at what's missing in order to achieve a more consistent, desirable outcome from our resources and efforts.
That's where our workshop can help. By providing a systematic approach to prevent fires in the first place, you can focus on profitable work instead of solving costly mistakes and being inundated daily with countless questions from staff.
The Prosperity Partners Build Your Prosperity tool box also comes in handy in other ways. It offers great tools to start thinking differently about what's working, what's not, and how to improve what you can and can't see in your business.
Remember, the root cause of things coming off the rails (either from a process, systems or profit perspective) most often lies buried in what you can't see. And that is exactly what you'll gain clarity on when you sign up for the Build Your Prosperity Workshop.
So, when you're tired of the same problems happening repeatedly, or have a lack of consistency, or low team morale, sign up for a refreshing CTRL-ALT-DEL on your planning strategy. To find out more, or when the next session is planned, email us at
prosperity@landscapeontario.com
.
Also, the Landscape Ontario Peer to Peer Network is offering a Face-to-Face focus group session on Aug. 19 in Milton on Developing Internal Systems In Your Business. Go to
http://gfl.me/x2uV
for more information or to register.
The Peer to Peer Network is a LinkedIn forum for LO member business owners. To join, go to
http://gfl.me/x2vv
.
---
Jacki Hart may be reached at
info.peertopeer@landscapeontario.com
.