January 17, 2017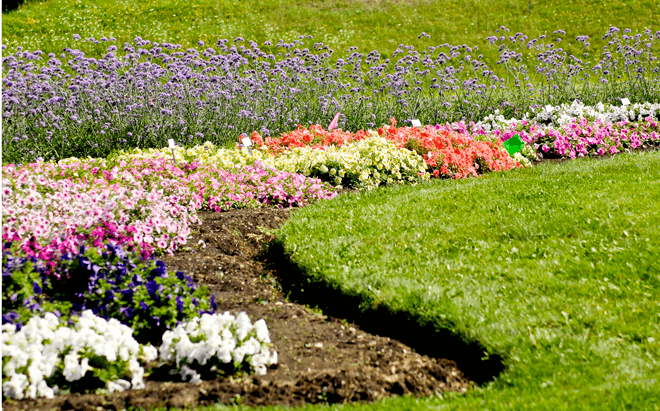 Industry news - January 2017
Lamarche retires
After 30 years serving the horticulture industry, J. Paul Lamarche of JPL Consulting has announced his retirement. Lamarche worked with business management clients across Canada and the U.S., always as a strong advocate for proper estimating and overhead recovery. He also wrote several books on financial management and retail. In addition, Lamarche developed service industry software for budgeting, fleet cost management and estimating.
As a thank-you gesture to the industry, Lamarche has enabled free download of his software at www.jplbiz.ca. Technical support is no longer available, but registration is not required and the software will never expire. Lamarche says, "This is my gift to all, for your encouragement and support over the years. These past 30 years have indeed been fulfilling and rewarding, especially in meeting so many wonderful people."
Canadian Shield rose featured at Canada Blooms
When the 21st annual Canada Blooms flower and garden festival — the largest of its kind in the country — opens in March, there will be a distinctly Canadian flavour to the show, from the design of the displays to the plants being used. Central to this "O Canada" theme is the 2017 Plant of the Year, the Canadian Shield rose.
"Canada Blooms 2017 will boast more Ontario grown plants and a Canadian influence weaving its way throughout the show floor, and a key part of that will be the Canadian Shield rose," says Canada Blooms general manager Terry Caddo. "The Canadian Shield rose is truly a made in Canada rose. It has rich colour and a majestic beauty, and like Canadians is hardy enough to survive and thrive in the diverse weather conditions of our broad and diverse land."
Branded and marketed by the Vineland Research and Innovations Centre (Vineland), the Canadian Shield rose is the first of Vineland's 49th Parallel Collection to be released. It will make its debut in garden centres across the country in time for Canada's 150th birthday celebrations. The collection is from the Canadian hardy rose program at Vineland, in partnership with the Canadian Nursery Landscape Association (CNLA).
The Canadian Shield rose is a versatile garden and landscape rose with a more than one-metre spread and full, red flowers and glossy green foliage. It's a repeat bloomer that stays stunning throughout the entire garden season. Just as its name suggests, Canadian Shield is a hardy rose that's resistant to black spot and is winter hardy from coast to coast.
More than 20 Canadian nurseries are licensed to propagate and grow 50,000 Canadian Shield roses for home gardeners and landscapers to plant in time for Canada Day 2017.
William Dam Seeds places third in AAS design contest
Dundas, Ont.-based William Dam Seeds placed third in the annual All American Seeds landscape design contest. The 2016 contest theme was pollinator education. "With an impressive number of AAS Winners, William Dam Seeds used annuals and perennials to create a colourful berm to attract pollinators," the organization said. "Signage near AAS Vegetable/Edible Winners explained why pollinators are vital for fruit production in those plants. Garden tours and speaking engagements furthered the message to visitors, customers and other interested
gardeners."
GreenTrade Expo 2017 expands show floor
Join 1,400 landscape professionals and over 120 exhibitors for networking, education and a chance to see new products up close at GreenTrade Expo 2017. The event runs Feb. 15 from 9 a.m. to 3 p.m. at the EY Centre (4899 Uplands Dr., Ottawa) and marks the 24th year for Eastern Ontario and Western Quebec's premier landscape business building show. Geared towards members of the landscape design, construction, maintenance and interiorscape professions, municipal employees, members of the golf course industry, as well as building managers and owners, GreenTrade Expo 2017 includes the Landscape Ontario Ottawa Chapter's 3rd annual Awards of Distinction gala and casino night, the popular Ministry of Transportation breakfast and a varied slate of educational speakers. For full details, visit the GreenTrade Expo 2017 webpage at greentrade.ca or call 613-796-5156.
New CEO at Caterpillar
Jim Umpleby has been named CEO at heavy equipment manufacturer Caterpillar. Umpleby takes over from Doug Oberhelman, who stepped down Dec. 31, 2016. A 30-year employee with Caterpillar, Umpleby takes over during a difficult time, as the company has shed some 14,000 jobs since 2015 in the wake of slumping oil and gas prices.
New Holland aquires Kongskilde Industries
New Holland Agriculture has reached an agreement to acquire the agricultural grass and soil business of Kongskilde Industries, part of the Danish Group Dansk Landbrugs Grovvareselskab. Kongskilde develops, manufactures and sells solutions for agricultural applications in the tillage and hay and forage segments under various brands, including Kongskilde, Overum and JF Kongskilde will continue to operate through its current sales organization and its dealer network.
Star Roses rebrands BrazleBerries line
Star Roses and Plants announced a rebrand of BrazelBerries line of small fruit to Bushel and Berry. "Following the purchase of the BrazelBerries program this past May, we asked our network growers, garden centers and consumers for feedback," says Layci Gragnani, program manager of Bushel and Berry. "Enthusiasm was very strong for what Fall Creek had done creating and building the program, but there were naming and packaging improvements we identified. After much discussion and thought, we decided to rename and rebrand the program to Bushel and Berry." The rebrand includes a new logo, tags and containers, which will be available at retail in 2017.
China takes top prize at AIPH Exhibition
The garden of the People's Republic of China won the International Association of Horticultural Producers (AIPH) prize at the A1 International Horticultural Exhibition in Turkey.
Congratulating China, the Chairman of the International Honorary Jury and Secretary General of AIPH, Tim Briercliffe said, "This amazing garden, covering 3,000 square metres, incorporates a traditional Chinese garden design, with beautifully built pavilions and plant displays. It has included numerous art and floral exhibitions and has been maintained perfectly, even throughout the high temperatures of the Antalya summer. The garden is a gift of horticulture to demonstrate the strength of the relationship between China and Turkey and gives an exciting glimpse of what we may expect from the next A1 Expo which will be in Beijing in 2019."
NGB "Year of the" materials now available
Promotional materials for the Natural Garden Bureau's (NGB) annual "Year of the" program are now available online at www.ngb.org. Each year the non-profit organization that promotes gardening on behalf of the horticulture industry and its members, encourages the use of the crops it has chosen for its "Year of the" program. For 2017, those crops include: annuals, pansy; vegetables, edibles, brassica; perennials, rose; bulbs, daffodil. The National Garden Bureau Board of Directors selects crops with which consumers can grow successfully. Each "Year of the" crop is easy to grow, genetically diverse and includes lots of new varieties — all traits that will help consumers and their gardens flourish.
Dupont-Dow merger delayed
The merger between Dow Chemical and DuPont may be delayed as European antitrust officials examine competition issues in the rapidly consolidating pesticides and crop seeds industries. The $59 billion dollar agreement, struck in December 2016, is expected to go through in the first quarter of 2017.
the growers that make this market so vibrant. Together, we know we'll grow something beautiful."