June 10, 2013
Green For Life feature garden
Companies join forces to build spectacular garden at Canada Blooms
The garden at Canada Blooms is most ambitious project ever built by Landscape Ontario Members.
A sky-high waterfall denotes the entrance to the ambitious garden designed and built by Ontario's landscape professionals. The garden embraces water, spectacular plants, unique hardscaping materials and superb craftsmanship. This green oasis is intended to educate and inspire all garden enthusiasts. .
Truly a team
This garden would not have been possible without the incredible generosity and energy of the following Green for Life members of Landscape Ontario. Heart-felt thanks go to:
Project Manager: Tim Kearney CLP
Site Manager: Tony Lombardi CLD CLP
Lead Landscape Designer: Beth Edney CLD
Design Team: Tony Lombardi CLD CLP,
Jason Smalley CLD,
Lindsay Drake Nightingale CHT,
James Garfield Thompson OALA

A special thanks to our suppliers. We are very grateful for your support.
Camilla House Imports, Global Arch Inc., Permacon, NVK Holdings, Sempergreen, and The University of Guelph Trial Garden.

Team Leaders:
Bellaire Landscaping
www.bellairelandscape.com
Boots Landscaping
www.bootslandscaping.com
Connon NVK
www.connonnurseries.com
Cypress Hill Design and Build
www.cypresshill.ca
Designs by the Yard
www.designsbytheyard.ca
Dr. Landscape Inc.
www.drlandscape.com
Dry Stone Guild of Canada
www.drystoneguild.com
Earth Art Landscapes
Environmental Design Group
www.environmentaldesign.ca
Frankie Flowers
www.frankieflowers.com
Garden Creations of Ottawa
www.gcottawa.com
Kitchener Silo
www.kitchenersilo.com
Landscape Gate and Garden Inc.
www.lgandg.com
Moonstruck Landscape Lighting
www.arbordalelandscaping.com
Niagara Parks School of Horticulture
www.niagaraparks.com/school-of-horticulture
Paint a Lifestyle
www.paintalifestyle.com
Ryan Heath Professional Landscaping
www.ryanheath.com
Shademaster Landscaping
www.shademaster.net
Thornbusch Landscaping Company
www.thornbuschlandscaping.com
The Beach Gardener
www.thebeachgardener.com
Yorkshire Garden Services
www.yorkshiregardenservices.com
Water Arts
www.waterartsinc.com
Water's Edge Landscaping
www.watersedgelandscaping.com
And many other individuals helping with the pre-build, installation and dismantling.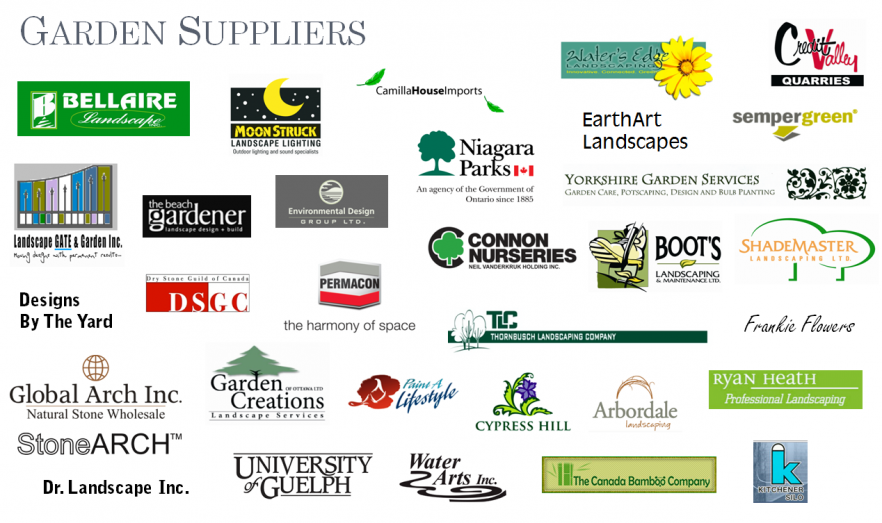 ---
Garden Inspiration 2010 now available online
Get inspired by the professionals at Landscape Ontario with this popular magazine distributed free of charge at Canada Blooms. Includes a selection of must have new plants for 2010 and profiles of award-winning landscape projects that feature the newest trends in garden design and construction.