October 15, 2012
By Jacki Hart CLP
Prosperity Partners Program Manager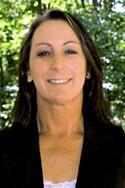 This is the perfect time of year to check how your profits and systems performed in 2012.
Using each of the Prosperity Pillars as measuring sticks, grab a quiet hour to take stock of 2012, before it's completely over, and winter is here. The shift in seasons always changes your routine in this industry — whether or not you are in the snow business.
A simple way to take the pulse
First, as a result of what you learned or committed to doing new for 2012, what were the most significant changes you made to your business this year? List them, and then rate them with comments. Mull over the areas for improvement. And, don't forget to celebrate the successes.
Second, look at your operation Pillar by Pillar:
Professional Operations — Reflect on how smoothly your projects unfolded. Were you always running behind and onsite without the right selection or quantity of materials? Was your equipment always right for the job? Did finish on, or under, budget? Were staff members trained properly to handle their tasks safely and effectively? Did you have the right number of people with the right skills? Was your equipment maintained effectively? Did breakdowns and last minute changes go smoothly?
Create your own additional questions, and take a hard look at how smoothly your business, people, projects, inventory and choreography rolled out.
Sales Success — Did you improve your closing rate this year? Were you doing business with more right-fit customers, and handling or turning away the wrong-fit ones more quickly? Have you improved your quoting or estimating system since last year? Have more of your sales targets been met this year?
Customers for Life — Do you have a sense of improved customer relations? Have old customers come back? Are new ones becoming loyal and good advocates? How are staff members relating to your customers? What's has been the feedback from your customers? Have your word-of-mouth referrals increased?
Leadership — Have you cultivated stronger relationships with key employees? Have you built your team to be more self-sufficient and better advocates of your business this year? Is your team all working on pace and thinking for themselves when you aren't there to delegate? Are you getting honest feedback from them when things aren't great? Are you regularly celebrating successes with them? Are they working towards professional development goals with you?
Financial Health — Have you improved your bottom line profit margin this year? Are you tracking cost of sales and overhead more closely this year? Have you improved your habits for reading weekly and monthly statements? Have you looked at your return on investment in advertising, equipment and other acquisitions? Can you see your desk?
The Prosperity Partners program offers a very simple and multi-layered system to assess your business in a practical way. In the Prosperity Partners program, business owners work with business owners to identify their unique challenges and problems.
Need a refresher? Tired of getting to this time of year and seeing RED, other than on the trees? Sign up and join us this fall or winter for a great motivating day full of business tools outside of the box. To find out more about the Build your Prosperity seminar on Nov. 14, go to
www.horttrades.com/seminars/2012-11-14/PP001
.
---
Jacki Hart may be contacted at
prosperity@landscapeontario.com
.