August 6, 2013
Trial Garden Public Open House 2013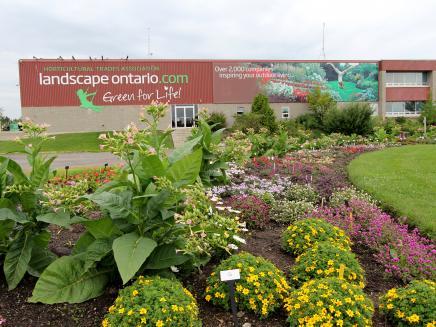 Once again, 500-plus new as well as tried-and-true annuals and perennials will be on display for the general public at Landscape Ontario's home office in Milton on Saturday, August 17 from 10:00 a.m. until 3:00 p.m. The trial beds are jointly operated by Landscape Ontario and the University of Guelph.
Last year's planting of over 800 roses is being evaluated this year. Most of the rose cultivars came through the winter in good shape, even though they received no extra winter protection, other than what nature provided; this would seem to be a testament to the improved hardiness that can now be found in the marketplace.

On display at Landscape Ontario:

Over 800 rose bushes representing a number of cultivars, demonstrating the mass planting application of roses in the landscape.
Over 500 different bedding plants (annuals and perennials).
Trial to evaluate vegetables for small urban spaces.

Featuring plant material from:

| | | |
| --- | --- | --- |
| Ball Horticulture | Blooms of Bressingham | Dummen |
| Fides and Ecke Ranch | Floranova | George Sant Greenhouses |
| Goldsmith Seeds | Jelitto Seeds | Kieft |
| Ontario Seed Company | PanAmerican Seed | Proven Winners |
| Sakata | Seeds of Change | Suntory |
| Syngenta American | Takii | Vanhof and Blokker |
Attendees are also welcome to ask gardening questions and vote for their favourite new plant.
Landscape Ontario is located at 7856 Fifth Line South, Milton, ON L9T 2X8.

For full details, view the flyer below:
http://www.landscapeontario.com/attach/1375472267.trial_gardens_public_open_house_2013.pdf