August 28, 2019

THURSDAY, OCTOBER 24, 2019
Sutton Creek Golf Club | 2135 County Rd 12, Essex
Stepping up your management game
Join Landscape Ontario's Windsor Chapter for an interactive and informative meeting with Jacki Hart, Manager of the Prosperity Partners Program.

MEETING SCHEDULE

| | |
| --- | --- |
| | |
| 5:00 p.m. | Dinner |
| 5:30 p.m. | Guest speaker |
4 steps to improving engagement in your company culture
In this interactive workshop, we will combine a bit of seminar-type information with break out discussions - challenging everyone's thinking on building new ideas for engaging your team better than ever. A fun and thought provoking session that will introduce you to the PeerToPeer Network style of collaborative business improvement.

Jacki Hart brings her experience as a successful 25 year contractor and founder of multiple Award-Winning Waters Edge Landscaping, which she successfully sold with excellent ROI. She has been an active industry advocate and educator with many years serving as Director and Executive on several Provincial and Trade Association boards.She developed and manages the Peer To Peer Network and business training programs for Landscape Ontario and continues into her 12th year writing monthly business columns for our Industry. Jacki is a highly skilled mentor, coach and strategic thinker.

Please RSVP to Jessica Aytoun at Jessica@SuttonCreekGolf.com.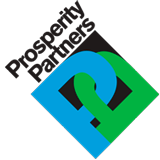 Not yet a Peer to Peer Network Member?
To join the Network: Click HERE and choose Join.
Your request will be processed quickly; you can then;start sharing with your peers, as well as learning from their experience. The Network is for business owners and upper management.

The Peer to Peer Network is Sponsored by: