December 15, 2019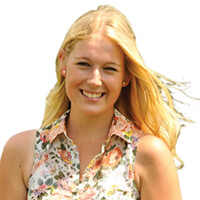 If you're like me, you are glad to see 2019 come to an end. It was a tough year!
A year ago, I wrote about the highlights of 2018, so I'm back to do the same this year.
The move, part two
In July of 2019, we said good-bye to our temporary offices in the west end of Milton with the completion of our home office renovation. Over the summer, the LO staff packed-up (again) and moved to our new and improved home. To keep it fun, there were of course a few hiccups along the way, including a visit from the Ontario Ministry of Labour, but working at your desk with a hard hat on is a small price to pay for safety. And the second highlight of 2019…
The LO staff
The LO team deserve a shout-out. From coordinating 'the big move,' juggling multiple projects, orchestrating successful events, managing tight deadlines, and many more important tasks, the team took everything in stride and continued to rise to any challenge they were faced with. This year, we had some big staffing changes, with Kathleen Pugliese's retirement, which provided new learning opportunities and the chance to continue to provide the top notch service to our members.
Awards of Excellence
Once again, we had a record breaking number of entries in the awards program. We also implemented a new scoring system this year. We continue to explore new ways of refining the judging process and how to showcase the best landscape projects in Ontario. Join us for the big reveal of our winners at the awards ceremony on Jan. 7.
Membership Committee
Our membership committee is made up of an incredibly passionate group of volunteers who are committed to developing a membership system that welcomes new businesses, sole proprietors, and recognizes the hard work of companies pursuing professional development goals. To learn more about the proposed member category changes, visit
HortTrades.com
or join us at the AGM on Jan. 8 to cast your vote.
Digital member dues invoicing
This year, we made the shift to a digital invoicing system. As with anything new, it's hard to say if the move was a successful venture or not, but the LO Membership Department took the plunge this year. This was long overdue and, although it still needs some technical adjustments, it is a step in the right direction for moving toward a more efficient and user-friendly renewal process.
Highway of Heroes Tree Campaign
This project continues to grow (pun intended) through the amazing efforts of member volunteers and staff. The increased government financial support of $2.9 million through Veterans Affairs is a huge step toward reaching the goal of planting two million trees along Highway 401 as a living tribute to the men and women who have fought for our country.
Box tree moth
Discovery of this new pest certainly had an impact on many who do business in Ontario this year. In late 2018, the Canadian Food Inspection Agency (CFIA) confirmed the presence of box tree moth (
Cyladima perspectalis
) in an urban neighbourhood within Etobicoke — the first confirmed sighting in North America. As a result,
2019 saw the formation of the Box Tree Moth Industry Working Group, who together with CFIA, OMAFRA, and Landscape Ontario, made steps toward educating growers, landscape professionals and homeowners about looking for, and reporting the new pest.
The real MVPs
If it were not for our Most Valuable Players, Landscape Ontario would fail to exist. Our MVPs are our Members, Volunteers and Partners. Thank you to those who sit on the many Chapter and Sector Group boards, serve on various committees and volunteer to help at various events. Thank you to the members who continue to support Landscape Ontario by attending events, participating in professional development opportunities and engaging with our association.
As 2020 approaches, I encourage you all to take a look at upcoming events in your chapter, as well as the many ways LO can assist you, your staff and your business. This information is available on HortTrades.com.
Happy holidays and I hope to see you at Congress!
---