April 3, 2020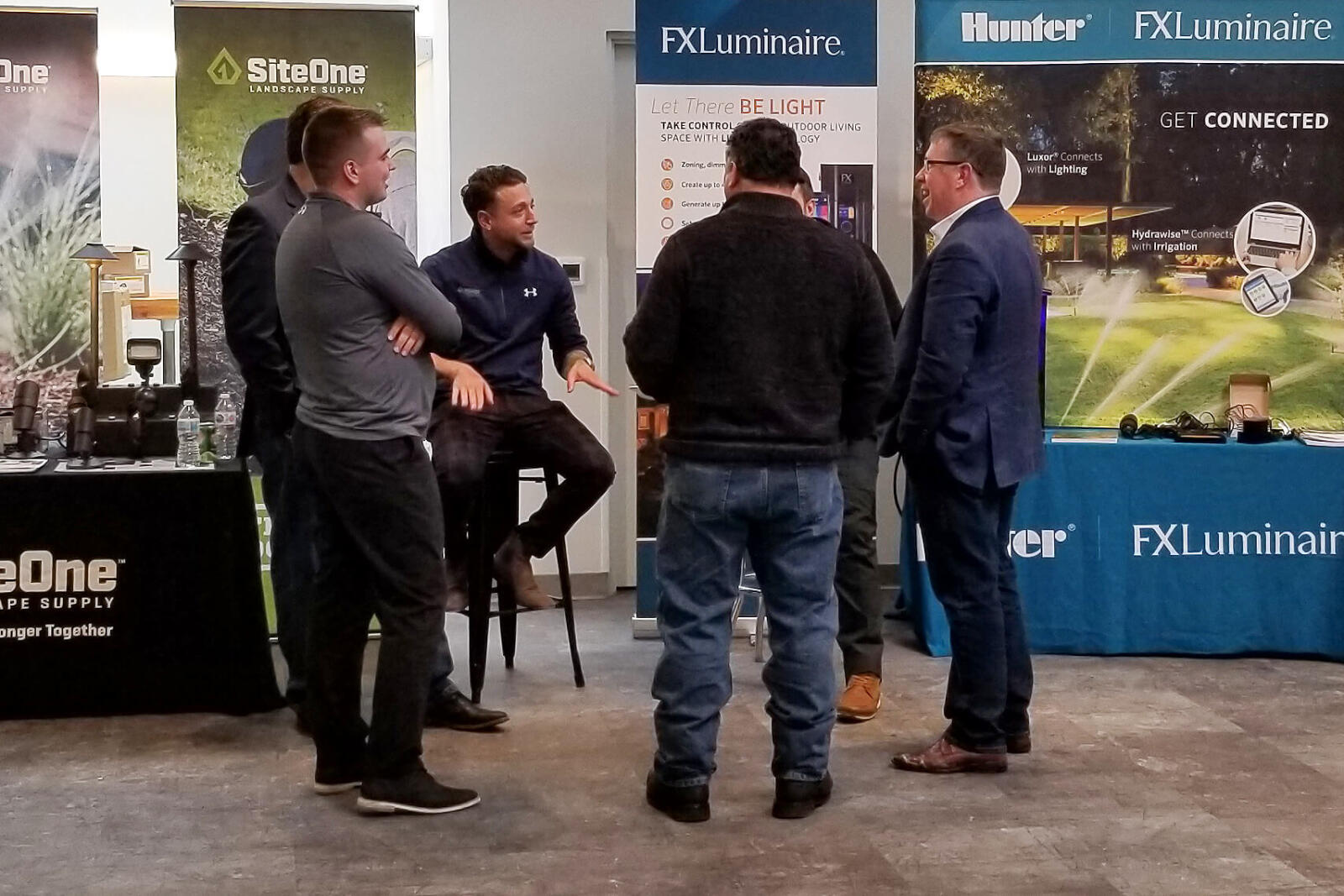 2020 Lighting Conference recap
A capacity crowd enjoyed a day of education and exhibits at the 2020 Lighting Conference, held Feb. 27 at Landscape Ontario's home office and event facility in Milton, Ont.
The day began with keynote speaker, Paul R. Gosselin, Sr., founder and president of NightScenes Landscape Lighting Professionals — an outdoor lighting contractor in central Texas. The author of Landscape Lighting Guide and past-president of the Association of Outdoor Lighting Professionals (AOLP), Gosselin discussed the important topic of product sales to the crowd of over 100 professionals.
The next morning session saw panelists: Ken Martin, Ken Martin Lighting Design; Carl Hastings, Moonstruck Lighting; and Frank DiMarco, DiMarco Landscape Lighting; speak on the importance of documenting landscape lighting projects.
After a great lunch and networking break, Ken Martin and Carl Hastings returned to the podium to discuss how to choose which elements within a landscape to illuminate. The duo displayed images of projects to illustrate their teachings.
James Solecki, founder and director of Island Villa Lighting, taught attendees everything they needed to know about downlighting, including design principles, fixture selection, installation techniques, maintenance requirements, costing and pricing.
The final session of the day, a costing and pricing panel discussion, was an audience favourite. Terry Childs, Nature's Way Landscaping; Frank DiMarco, DiMarco Landscape Lighting; and Carl Hastings, Moonstruck Lighting; held an open and frank discussion on costing and pricing of landscape lighting and offered their own unique experiences and best practices.
Landscape Ontario would like to thank the following event partners: SiteOne Landscape Supply, Turf Care Products Canada, Illumicare Group, Alliance Outdoor Lighting, Hort Protect, Central Turf and Irrigation Supply, Aquasol Outdoor Lighting, Vanden Bussche Irrigation & Equipment, in-Lite, Martek Supply, Brilliance, FX Luminaire, and Unique Lighting Systems (A division of Toro).
The annual Lighting Conference is an initiative of the LO Landscape Lighting Sector Group. To learn more, visit
HortTrades.com/lighting-group
.