September 15, 2009
A brand is a promise to the customer
Tony DiGiovanni CHT
LO Executive Director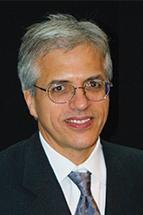 The other day a headline in an unsolicited e-newsletter caught my eye. The article simply defined a brand as "a promise made to a customer." I promptly archived it for future reference.
Intrigued with this simple, but powerful concept, I later went back to my email archive, but unfortunately I could not find the article. I decided to Google "brand is a promise," and I got back over 24 million results. Evidently the "brand as a promise" concept is very popular.
Reading through some of the articles on branding, I came across another simple but powerful definition: "A brand is a collection of perceptions in the mind of the consumer."
This got me thinking. If a brand is a promise made to the customer, then the promise can only be validated if the customer consistently perceives the brand's message in the same way it was originally intended.
In many of the sites I found, the message stated that a brand that fails to deliver on its promises is a brand lost forever. It's not about delivering once; it's about delivering again and again, each and every time a customer buys from you. It's how successful businesses achieve customer loyalty. You cannot start with promising higher quality, and then realize that you are unable to deliver.
Many times the employees have no idea of what their business promises to its customers. You need to communicate, train and motivate them to deliver your brand's promise.
Both sides of branding equation
There are two sides to the branding equation. Let's look at both sides of our new brand for Landscape Ontario.
"A brand is a promise." Our promise is that every time a customer sees this brand, a member of Landscape Ontario will help improve her quality of life. In other words, we promise to benefit customers from an economic, environmental, lifestyle, therapeutic, aesthetic, recreational, health and spiritual perspective by helping them "green their lives." Implied within this promise is that the customer will be dealing with a caring, competent and trusted professional.
"A brand is a collection of perceptions in the mind of the consumer." Perceptions can be positive or negative. Every time you or your employees contact a customer, you can't help but leave an impression. It's the collection of impressions that communicates your brand's promise. As an individual, company, member of Landscape Ontario and participant in the broader industry community, your customer impressions reflect on everyone. Every time you enhance and enrich someone's life, it reflects well on the Landscape Ontario community. Every time you let someone down, it too reflects on the entire group. This is an awesome responsibility, but it is also inspirational. We can't help but be interdependent.
The LO brand was designed to unleash the power of interdependence. It uses the members' millions of collective points of contact to communicate a very simple promise: "Our green activities enhance your life."
Every day more members are using this co-brand to strengthen their own brand promise. If you need more information about how the Green for Life program works, please go to
www.horttrades.com/GFL
, or call me.
We are better together.
---
Tony DiGiovanni may be reached at
tonydigiovanni@landscapeontario.com
.