August 15, 2009
A recent case deals with breach of trust
By Robert Kennaley
McLauchlin & Associates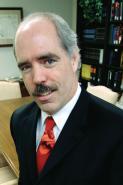 As we have discussed in previous articles, the trust provisions of the
Construction Lien Act
impose obligations on anyone who receives monies for the supply of services or materials to an "improvement" and who in turn owes monies to someone else, further down the construction pyramid, for their supply. In other words, if you receive money for your supply of services or materials, you must hold those monies in trust to the extent that those who have provided services or materials to you have not been paid.
On the flipside, if someone owes you money for your supply of services or materials to an improvement, and has not been paid, you might be able to pursue that person for breach of trust. If you can establish that the materials or services you provided were used in an improvement and that the person who owes you the money got paid in that regard, the onus will shift to that person to show that he did not misuse the funds he received.
This remedy is important for two reasons. First, it is in addition to the construction lien remedy provided by the
Act
, but is not as time sensitive as that lien remedy. As has been discussed in previous articles, a construction lien will expire 45 days from any one of a number of triggering events, and no later then 45 days following the completion of a contract, or the last supply of services or materials under a subcontract. The trust remedy, on the other hand, is subject only to the two-year limitation period established for litigation claims Ontario.
Second, if the person who owes the money is a corporation, any officer, director or any other person who acquiesced or participated in that corporation's breach of trust will be personally liable for breach of trust. This, of course, is significant to contractors, subcontractors and suppliers who are faced with outstanding debts owed by corporations that have shut their doors, are insolvent or bankrupt. If he can establish a breach of trust, he might then be able to claim the debt owing from others personally, such as the officers or directors of the corporation.
Generally, we advise suppliers of equipment rentals or materials that when they take an order for materials or equipment that are to be picked up, they should obtain the name and address of the project they are to be used on. Until recently, it was thought this was necessary because previous court decisions had suggested that the supplier had to show that he or she intended the materials to be used on a specific improvement.
A recent case of the Ontario Divisional Court, Sunview Doors Ltd. v. Academy Doors & Windows Ltd., [2008] O.J. No. 3821, however, has held that a supplier who supplies materials or equipment to a contractor or subcontractor need not establish an intention to provide materials to improvement in order to pursue a trust remedy. Rather, the court held that so long as the materials ultimately were provided to improvement, the trust under the
Construction Lien Act
would arise.
In practical terms, what this means is that a supplier who has failed to track projects at which materials or equipment rentals are to be used, will still be able to pursue a breach of trust remedy in the event that the client fails to pay. This is because, according to the Divisional Court, it is not necessary to establish an intention in that regard and prior decisions to the contrary should not be followed. Nonetheless, the supplier will still have to establish that the materials were, in fact, provided to an improvement. Accordingly, suppliers are still well advised to track this project information, if possible. This is because, by doing so, they will be in a better position to where, in fact, the materials or equipment rentals in question were used.
---
Robert Kennaley practices construction law in Toronto and Simcoe. He speaks and writes regularly across North America. He can be reached for comment at 416- 368-2522, or at kennaley@mclauchlin.ca. This material is for information purposes and is not intended to provide legal advice in relation to any particular fact situation. Readers who have concerns about any particular circumstance are encouraged to seek independent legal advice in that regard.