January 15, 2011
By Helen Hassard
Membership and Chapter Coordinator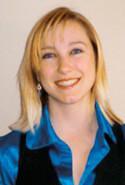 It is claimed that an ancient Mayan calendar mysteriously ends at the winter solstice in the year 2012. Because of this, some people mark this as the end of human history. TV, magazines, major movie studios, booksellers and dozens of websites are fanning the 2012 craze.
On the other hand, the more optimistic among us have the view that 2012 will mark a new beginning for humanity. It will be a time of great enlightenment.
I for one believe the latter. Despite all the horrible things we read and hear on the news, there are many more great and positive things happening out there. Here in Canada we have never had such easy access to education, health care and new information. If we want to learn something new or stay informed about what's going on around the world, we can do so without leaving the comforts of our home. That is, once we filter through all the hearsay and junk.
Updated information
One example where you can always go to get the most updated educational and consumer-oriented information is our Landscape Ontario website
www.landscapeontario.com
.
If consumers want to find an LO member company in their home area for a specific job, they just need to enter their postal code and select the business category. They can read tips from our experts, how-to's, or weather information. It's all there with the click of a mouse.
If you're a member of LO looking to get better informed about what's going on with home office, chapter events, fellow members or the industry, you need only to scroll to the bottom of that page and select the green button that says "click here."
Call home office
It is true that sometimes the amount of information available online can be overwhelming. And you may find you ask yourself the question such as, "Where the heck do I download that Green for Life logo?" Don't get frustrated, call home office at 1-800-265-5656 and one of the helpful staff members will be happy to direct you. Either way on those icy cold winter days, there is no need to trek down to Milton to get a copy of the logo, simply let your mouse do all the work.
As for the end of the world, this quote I found online from anonymous says it all: "So the Mayan calendar ends in 2012. So what? Mine ends in December. I just buy a new one."
---
Helen Hassard may be contacted at
helen@landscapeontario.com
.