June 15, 2013
A time to work and a time to play
By Helen Hassard
Membership and Chapter Coordinator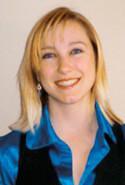 I've been sitting here in my office in Milton thinking about which membership benefit to remind you about, or which learning experience I have had at an event that would be valuable information to pass on.
The thing is, now that I've been at LO for three years, I understand that you're probably super busy with your business. Now is not the time for me to fill your to-do list with completing member profiles, ordering decals and signing up for discount programs. That's all good stuff and all available at
horttrades.com
, and through my twitter account
@LOMembership
, but I know you're busy this month, so I'll cool it for now.
I have a picture hanging beside by desk that reads, "Peace. It does not mean to be in a place where there is no noise, trouble or hard work. It means to be in the midst of those things and still be calm in your heart."
So this month's article is not a call to action, but a reminder that you are a part of a thriving and important industry; if you're reading this you've chosen to be a part of one of the largest horticultural trades associations in the world. And, right this very moment you are working to strengthen your business.
That quote has gotten me through some challenging times. I've sent it on to others as a great reminder that whatever happens around us is manageable because...well, because we've gotten this far, haven't we?
Anyway, just in case my favourite quote and a bit of mindful reflection didn't bring your blood pressure down, my next piece of advice is to come out golfing, or to a barbecue, or get your crew out to one of the chapter baseball tournaments taking place across the province. There are tons of opportunities to let loose and have fun. Go to horttrades.com, or check your weekly e-news.
Feel free to give me a call at 1-800-265-5656, ext. 354, or by email to
helen@landscapeontario.com
, or tweet me about it at
@LOMembership
.