September 1, 2020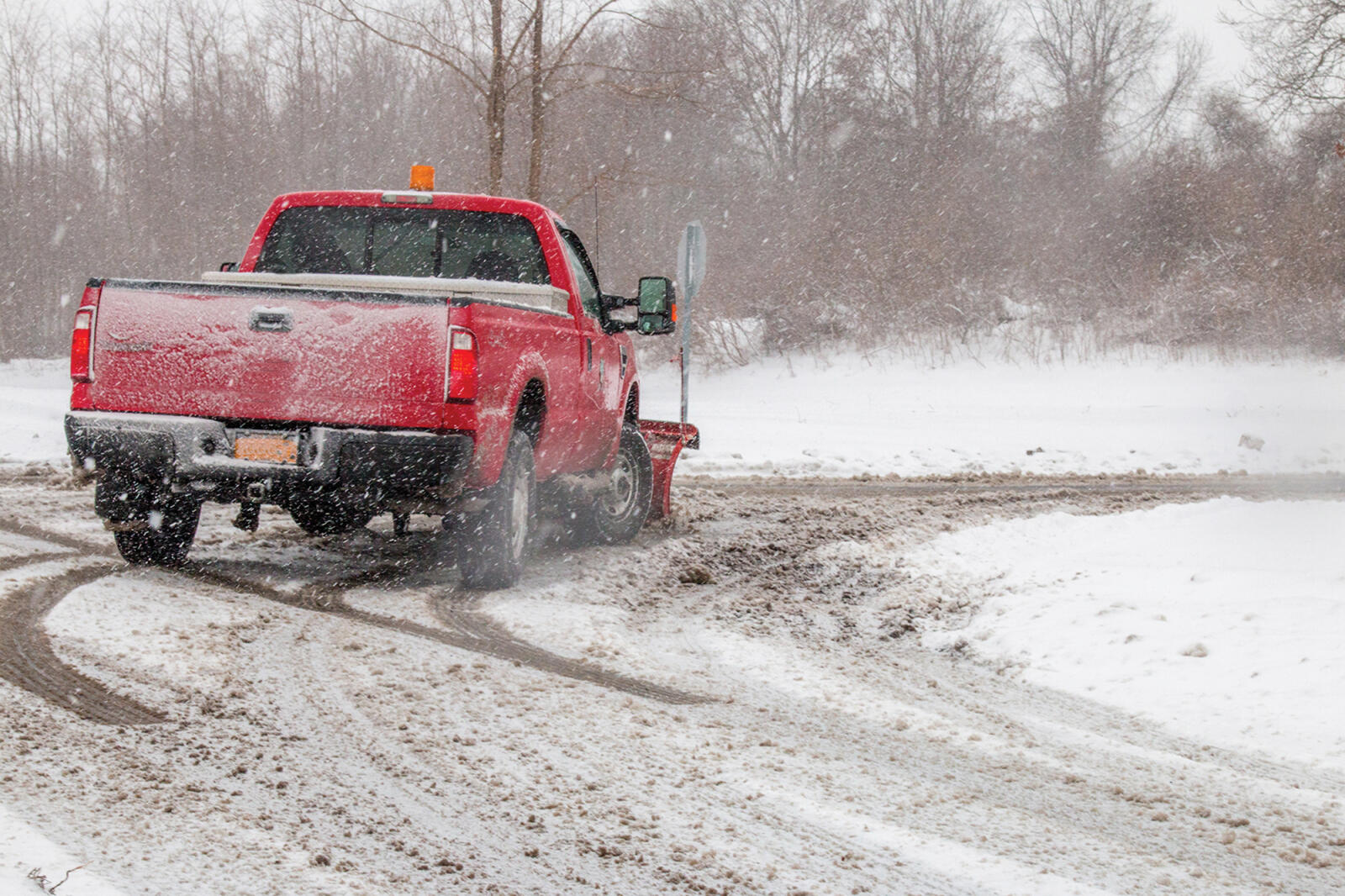 A winning strategy to sell snow
BY MARK BRADLEY
You've got insane hours, sleepless nights (maybe weeks!), a labour shortage and your insurance company has doubled your premiums. How is anyone supposed to make good money
in snow?
It can be done — and it is done — but if you want to get serious about improving your snow and ice profits, you need to do more than just let the work come to you. Profitability isn't easy, and customers are both tough and savvy. It's not likely that you are just going to luck into a bunch of highly profitable snow contracts. Instead, take a few simple steps toward building a snow and ice sales strategy that is virtually guaranteed to help you identify and sell more profitable work.
Start with a revenue target
No one knows how much it will snow in a given year — but you are responsible for knowing how much you need to earn in a given year to make a fair profit. A sales target is a non-negotiable place to start.
Start with a budget — either for a year, or just for your snow division, and build a plan for profit, starting with your revenue.
Build a sales funnel
Once you have a profitable sales target in mind, shift your attention to building a sales funnel that sets the goals to achieve that sales target. For instance, you might find that to win $100,000 in snow contracts, you need to estimate $300,000 in snow bids. And to earn the right (or the relationship) to bid on $300,000 in snow business, you need $750,000 in potential leads.
Now you have an example of a simple sales funnel that will
greatly
increase your chances of hitting your revenue target — and here's how: First, you will know how much work you need to
prospect
. That is, you won't just be sitting back waiting for leads to come in — you will have a clear goal of hustling $750,000, and that number will likely facilitate hitting your goal. Your prospecting goal will surely help you make better, important decisions as they pertain to marketing (and marketing spend), sales staff hiring and training, and more. You will be able to set clear goals for client retention, especially when you fully understand how much easier and cheaper it is to keep a client versus finding another one. This will help you stay on top of your goal before winter gets too close.
Next, you will know how many of those prospects you need to get to the estimate stage. You will have a clear picture of how much work you have to bid on to hit your revenue target. This will help motivate you to convert clients from interested prospects to the bidding stage. It will also help you forecast and stay on top of your revenue goal before winter arrives and it's too late. Things change, and knowing where you need to be will help you successfully navigate those changes. You will have done your homework in time to reap the rewards.
Building a sales funnel will also force you to create a sales process around your funnel. Simply by having goals, you will start working to the process to fill each stage of the funnel — and you can easily communicate to other sales staff
why
the goals for close rates, etc., are so important.
Use your sales funnel to drive improvement
Finally, a sales funnel will pinpoint your weaknesses. Not enough revenue potential in prospects? You need to push your marketing harder. Lots of prospects, but not closes? Then you know you need to take a hard look at your pricing, sales process, or your sales staff. Your sales funnel will identify aspects of your selling strategy that are not working, so you know exactly where to focus your attention, or invest more time and money.
You can also start to evolve your funnel by building funnels for specific prospecting types. By measuring your company's effectiveness at closing website leads, customer renewals, word-of-mouth referrals, neighbouring sites and more, you will start to identify the
best kinds of customers for your business
.
Pro tip: Sell earlier!
There are always snow prospects and potential customers looking for contractors in October and November, but those customers often aren't the ones you really want.
Best-in-class snow companies start pursuing renewals and new contracts as soon as the snow stops falling. If you're as good as you think you are, customers will want to lock in their spot for next year, and for new prospects, memories of poor service are still fresh in their minds.
Selling earlier also affords you more time to adjust your sales goals, and allows you to deliberately target specific areas to improve your routing or equipment allocation.
A sales funnel and a solid, early sales process go a long way to helping you get the most out of your snow and ice management operations. The easiest way to get really profitable in snow is to know exactly who your best customers are and to deliberately target those customers in concentrated areas so you can optimize your routes and your equipment.
---
Mark Bradley is CEO of LMN and the former CEO of TBG Environmental, both based in Ontario.