March 15, 2009
Tony DiGiovanni CHT
LO Executive Director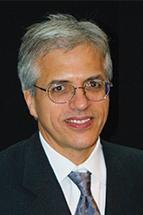 My grandfather used to say, "If someone wants to give you a gift take it with thanks." In the new proposed budget, the federal government has given our industry a gift in the form of the Home Renovation Tax Credit. The timing is perfect!
It is probably the first time in history that landscaping, sod, decks and retaining walls are mentioned in a federal budget.
How it works
Families will be able to claim up to $1,350 on their 2009 taxes for expenditures on home renovations including landscaping, laying sod, retaining wall construction and building decks and patios. Costs that accumulate to a minimum above $1,000, or up to a maximum of $10,000 are eligible. Routine maintenance will not qualify.
Although some details are not yet clear, here is how the Ministry of Revenue describes the eligibility criteria.
Who is eligible?
"To be eligible, expenditures incurred in relation to a renovation or alteration to an eligible dwelling (or the land that forms part of the eligible dwelling) must be of an enduring nature and integral to the dwelling, and includes the cost of labour and professional services, building materials, fixtures, rentals and permits."
Please see:
http://www.cra-arc.gc.ca/gncy/bdgt/2009/fqhmrnvtn-eng.html#q4
.
We are not quite sure of the definition of "enduring nature," but it may mean that all soft and hard landscaping are covered. We will clarify this point as soon as we can.
Landscape Ontario will promote the tax credit as much as possible under the banner of our new "Green for Life" awareness campaign. You need to do the same. Here is how we are planning to help:
We are developing an online brochure as well as a consumer e-newsletter that you can download and send to your clients.
There will be a prominent link on our consumer site, detailing the tax credits.
We will promote the tax credit at Canada Blooms and in the Garden Inspiration/Canada Blooms magazine.
A paper-based brochure will be available.
Posters and banners will be produced for garden centres.
An html tag will be available for members to use on their websites.
Press releases will be sent to all garden writers and media.
Please e-mail me if you have any other awareness ideas. The industry and the public have been given a gift. Let's help the government promote it.
Green for Life co-branding campaign
The purpose of Landscape Ontario is to create a community that helps each other. We are in the inter-dependence business. As a unified industry, we have awesome, powerful and enviable public-communication potential beyond the reach of many corporations and governments. Let's use it!
The new landscapeontario.com Green for Life campaign will be launched at Canada Blooms. The strategy is to use members' points of contact to communicate a message of public benefit, millions of times. It will only work if you co-brand your company with our new logo and tag line. Its effectiveness will grow and expand as each member uses it.
There are two versions of images that members may choose. Both use the landscape Ontario.com (this is meant to be a verb and a call to action as well as the name for the association) and both use the Green for Life tag line. Millions of collective impressions will drive traffic to a new expanded website where the public will find quality information about landscaping and gardening. It will also help them source professional operations to help them green their lives.
Why the two images?
The "little girl on a swing" appeals to women between the ages of 35 to 55. It communicates nurturing and supportive emotions and signifies legacy and future benefit. It was tested on over 800 people. The "tree" signifies stability, strength, credibility and environmental benefit. It uses the image from our old logo and is meant for internal industry communication.
Use the image that suits the audience you are trying to reach.
Although most landscape and outdoor living purchases are strongly influenced by women, this is not always the case, especially if you serve the industrial, commercial and institutional markets. In any case, it's your choice. Both logos are a call to action. Both communicate the life enhancement benefits of what we do for a living. Both will drive people to the website. But neither will work unless you use it.
---
Tony DiGiovanni may be reached at
tonydigiovanni@landscapeontario.com
.