June 15, 2014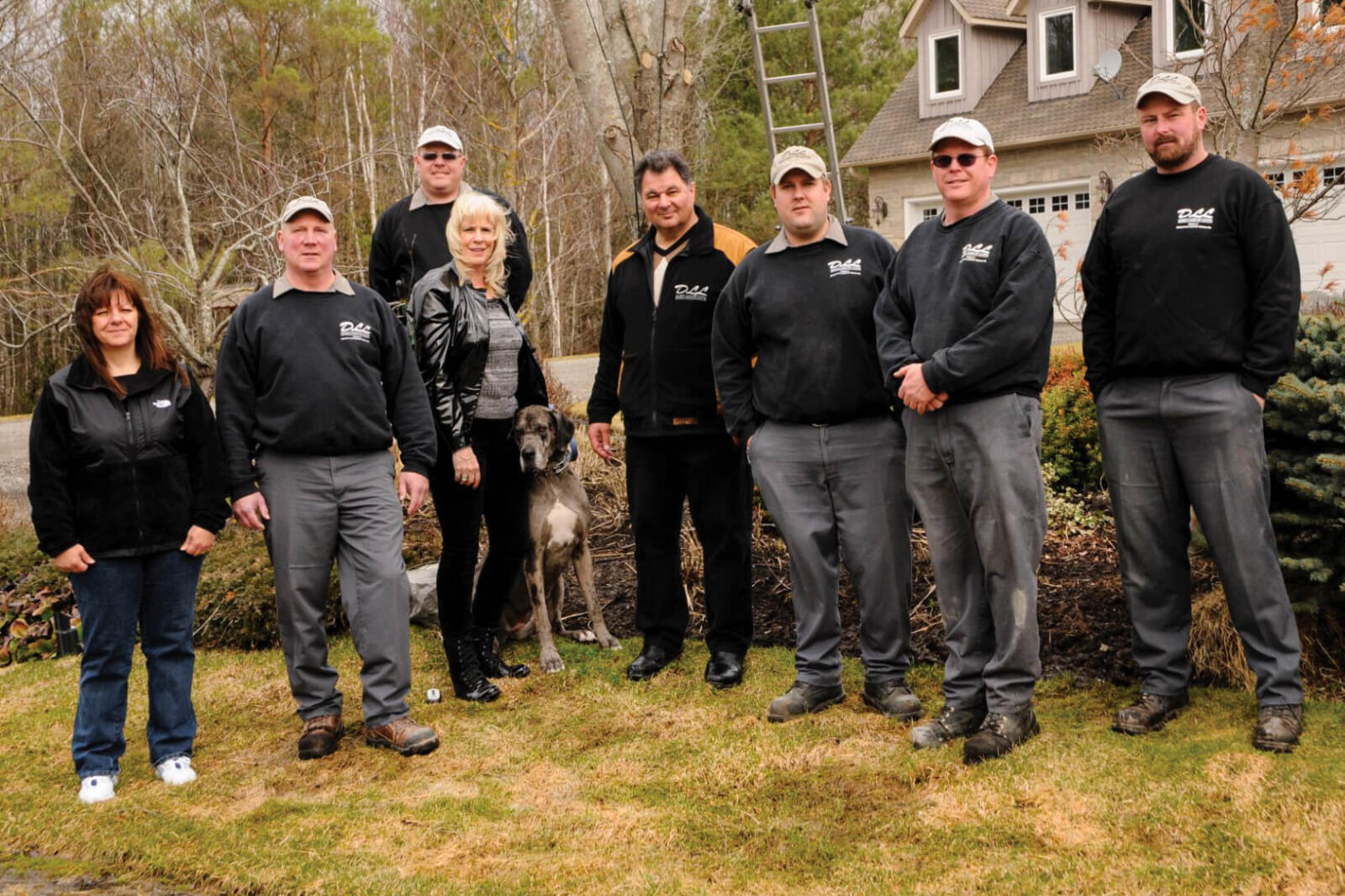 After injury, Frank DiMarco brings more passion to his company
Frank DiMarco of DiMarco Landscape Lighting in Mount Albert knows from first-hand experience about the true value of loyalty and friendship.
Over five years ago DiMarco fell from a ladder at his home, breaking his hip and elbow, which required three surgeries to repair. It was a long and painful recovery; he was only recently able to return to his business.
"My pride demanded that I couldn't come back to work until I was fully recovered," says DiMarco. He says that now that he's back, he is even more passionate about the work. "I also have gained great appreciation for what I have."
Increasing his passion for work says a lot, because DiMarco has always had a high level of emotion for the business that he began 25 years ago. An indication of his drive can be seen in introductory statement he used in 1989 when he began his business, "Give us one chance and you will see we are the best people for your company."
Working for Ontario Hydro as an electrician, DiMarco decided it was time for him to go out on his own. "I wasn't worried about succeeding," he says. "I was very driven, and soon made contact with many landscapers."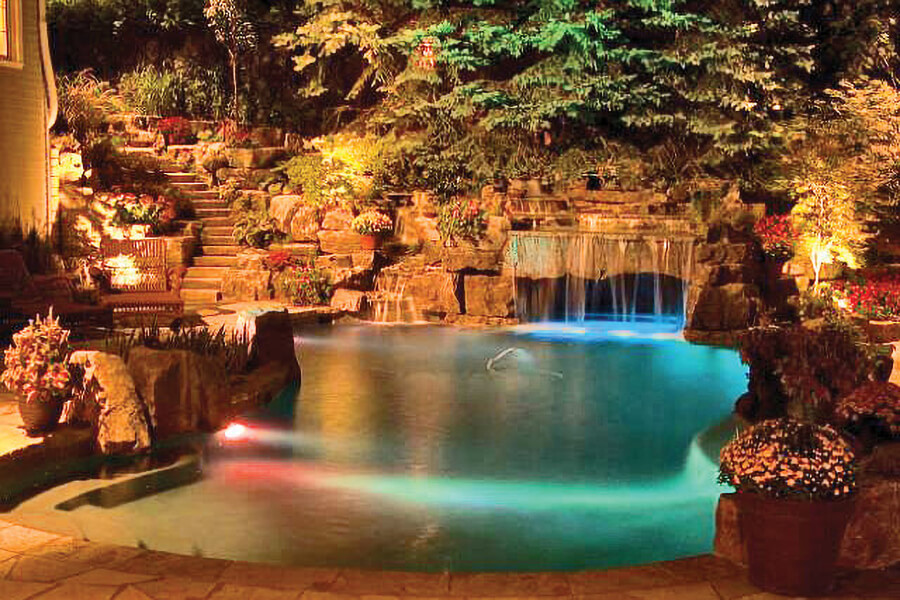 Frank DiMarco is proud of the quality and creative designs his company installs at the homes of his clients.
---
One of those landscapers was one of the founders of Landscape Ontario, Casey van Maris. "He was a real mentor to me," says DiMarco. "He taught me how to service high-end clients."
A short time after joining Landscape Ontario, DiMarco became involved with members such as Bill DeLuca and Bill Hewitt. With this experience and with the encouragement of LO's executive director Tony DiGiovanni, DiMarco started the Landscape Lighting Commodity Group. "It was great," says DiMarco on his experience with sector group members. "You could talk to competitors, who soon became friends. We learned so much from each other."
DiMarco brought his passion to the sector group, helping to design the Reference Guide to Landscape Lighting Specifications. After his absence of five years, DiMarco plans to return to the sector group.
During DiMarco's absence, Joe Willemse, supervisor at DiMarco Lighting, sat on the Lighting Sector Group's Board of Directors. He also took over the supervision duties when Frank DiMarco was injured. "I'm so lucky to have Joe and the team members who stepped up and took over the running of the business," says DiMarco. "I was overwhelmed by the response."
He noted that all the employees stayed on after his injury. "They maintained the level of quality and our reputation during the time I was away. As a matter of fact, it made our company stronger. Everyone had the opportunity to learn about the job of the guy ahead of them.
"The experience proved to me that employees truly are the backbone of the company," said DiMarco. "The whole crew cares about the quality of the project as much as me."
"The whole crew is happy Frank is back," says Willemse. He added that DiMarco has passed his work ethic on to all the team members. "We are all proud of the high expectations of quality workmanship," says Willemse.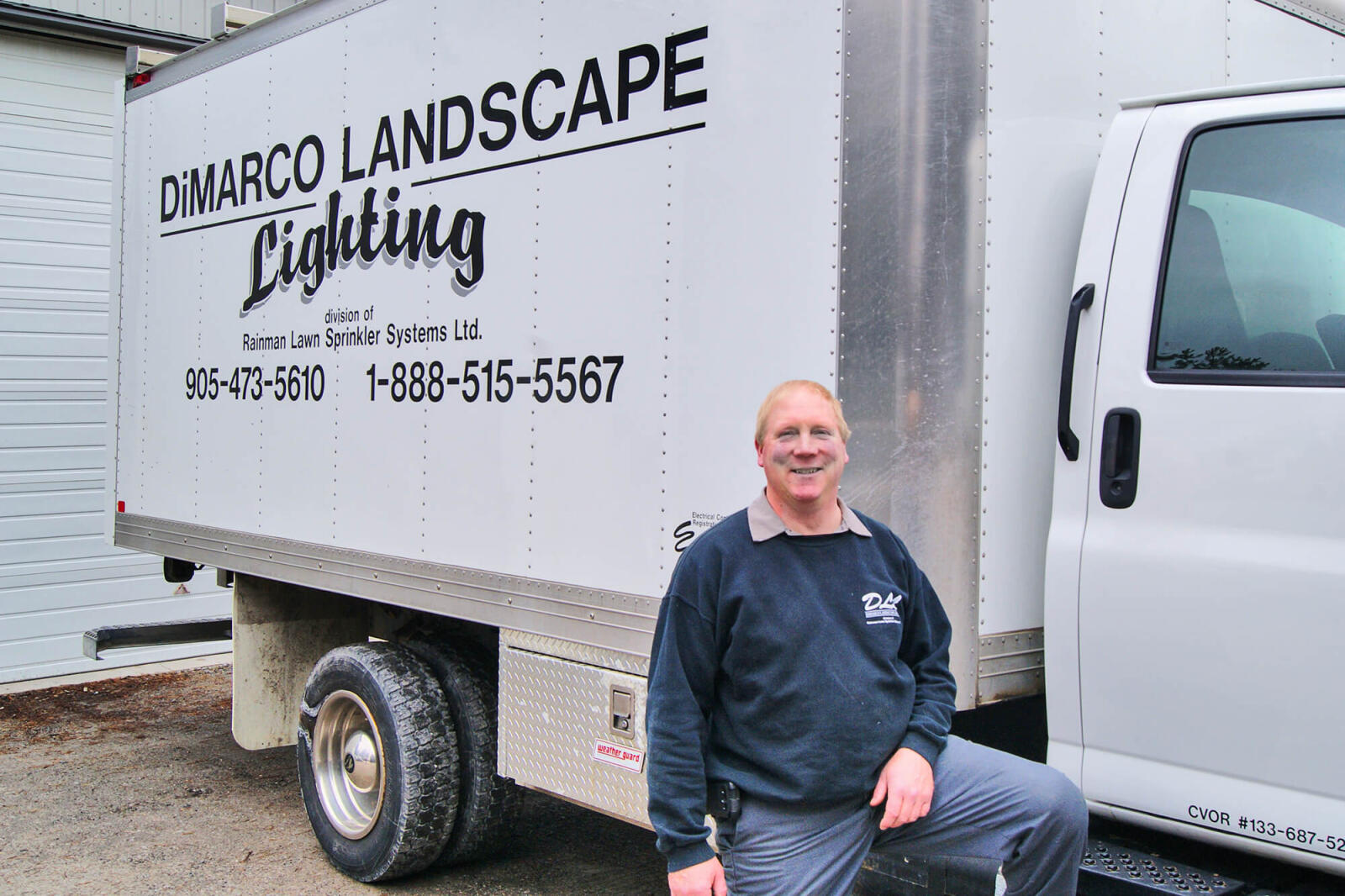 Joe Willemse, supervisor at DiMarco Lighting, not only took over the day-to-day operation of the company when owner Frank was injured, but also took his place on the Lighting Sector Group.
---
Dimarco Lighting has eight employees. The company has won numerous Awards of Excellence over the years. "As a matter of fact, Joe won two awards while I was laid-up," says DiMarco. The company also provides irrigation services, maintaining the same high standards it provides in lighting services.
Frank Dimarco is proud that landscape lighting systems from his company are installed by qualified and certified outdoor lighting specialists, including licensed electricians and master electricians with many years of experience. He also works hard to research the latest technology hitting the industry. "We are constantly seeing new high-tech lighting and more and more LED systems come on to the market, as well as continual changes in fixtures. The new LED lights for waterfalls have really expanded our ability to be even more creative in designs."
Frank DiMarco saved extra praise for his wife Theresa, company co-owner and treasurer of DiMarco Landscape Lighting, who oversees all administration, daily reporting, monthly and year-end reports and human resources. "My wife took on the biggest load. As co-owner, she took on both her job and mine. If not for her, we wouldn't have a company."
Legendary football coach Vince Lombardi once said, "The real glory is being knocked to your knees and then coming back. That's real glory." Frank DiMarco knows for certain that an important ingredient in the process of coming back is the continual loyalty of family and colleagues.