June 15, 2011
An evaluation of LO's success
Tom Intven
LO President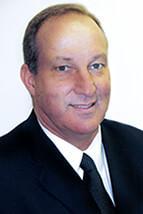 Landscape Ontario has been called one of the most successful horticultural associations in the world. Certainly, our numbers might suggest that. But let's evaluate our success with a look to the future and how we can sustain true long term success.
How do we measure success?
What do we mean by success? While the membership number is a statistical valuation of success, it does not measure the heart and soul of LO.
Participation (or engagement) in our events, educational offerings, chapter and sector meetings is another way to measure success. Active participation seems to be holding in most areas – a good sign for LO.
Volunteerism, remains the driving force of LO. We must be ever-vigilant to cultivate volunteerism among our members. This speaks to the very core of our association.
On the organizational side, staff retention and their sustained productivity is also a way to evaluate LO's success. Tony, our ED, is now in his 22nd year and certainly has been an integral part of our success. We trust him to keep his staff motivated and directed to execute our priorities. So many of our staff have served for many years and performed at consistently high levels over that time.
Achievement of the objectives of our strategic plan is certainly a way to measure the effectiveness of both our staff and our volunteers. We seem to have had some success in our main objective of professional development of our members. Other areas like branding our image among ourselves and to the public, and chapter/sector relevance need our attention. Our priorities seem to be changing with the times. We need to ensure that systems are in place to ensure that we 'keep in touch' with the pulse of our members.
Another measure of success of our complex organization of ten sectors and nine chapters, is, "does it work?" Is there a sense of cohesiveness, of common purpose; is there glue that holds us all together? This glue is solid in LO, and we must ensure we keep adding more in order to make LO work.
How have we achieved success to date?
In my opinion, there are four main reasons for our success:
The single biggest contributing factor to our success to date has been great volunteer leaders. In last June's President's Message, I highlighted our incredible pioneers and recent volunteer leaders who continue to ensure that we operate with clear direction and vision.
Our visionary ED has been a definite contributing factor. Tony's strength has been to bring us all together under a common vision and strategic plan, to cultivate leaders, to liaise with government and partners across Canada and the world.
A written strategic plan has been followed. This has been a major contributing factor to our success. Strategic plans need to be reviewed regularly in order to stay relevant.
Landscape Ontario has 25 years of momentum — created by our volunteer leaders and staff, with activities like Canada Blooms, our trade shows, educational offerings, chapter and sector meetings, and our connections with government and educational institutions. Our success breeds more success. We have become the go-to group that represents the horticultural industry in Ontario.
What are the limitations in our pursuit of success?
Part of a good evaluation is the identification of our limitations. Here's a short list of what are considered, by myself as well as experts in the field, to be some of our limitations in the pursuit of success.
Motivation of our volunteers: Our strength as an association is in direct proportion to the spirit, and quality of our volunteers. Volunteerism is a very fragile entity tied in with human emotion, egos, and the complex issue of why members volunteer. We must provide members what they want in order to keep them motivated and engaged.
Our size: With over 2,000 members and over 30 staff, it is a real challenge to communicate effectively to everyone, even in this day when we have so many tools to communicate.
Our diversity: With 10 sectors, each with its own unique needs and demands, our challenge is to keep all groups happy with a sense of common purpose. We need good glue.
Maintaining relevance: At the end of the day, members must feel that their dues have shown value. They also must feel connected. They want return on their investment.
While we have been successful, we need to be ever vigilant and ensure that success will continue to be achieved well into the future.
How do we ensure success in the long term?
Let's be positive about the future and use our evaluation of success to ensure that it is maintained. Here are a few areas on which we need to focus.
Fostering volunteerism, both in governance and in our many activities is a must. We have to give members what they want in order to keep them motivated and engaged. Untapping the LO gene to identify and unlock the potential of volunteer leaders is the key to sustaining a healthy governance with effectiveness and vision.
Make all the factions within our complex association work together. Communication is the key. Let's ensure that we all keep each other aware of what is going on. Our governance model of representation is a very good one. Our leaders and volunteers need to remember to keep all those in their chapter or sector informed of what is going on in our association.
And, if you have an issue, please don't let it fester. Communicate it to your governance representative, or to a board member, executive member or our ED. Let's continue to find common ground among all sectors and chapters. Let's identify the components of the glue that holds our association together and direct our attention to them.
Keep our strategic plan up-to-date and relevant. Let's continue to review all key areas we are engaged in and ensure that they remain important and relevant to our members.
Continue to focus on demonstrating relevance and value in membership in LO. We should be advertising the value of membership more effectively, both tangible and intangible benefits. This is all part of our campaign to ensure membership retention and improve recruitment.
I am confident that we are continually focusing our efforts on these areas that are needed to ensure our long term success. In all of our association activities, let's all work toward this same goal.
---
Tom Intven may be reached at 519-631-1008, or
tintven@landscapeontario.com
.