May 15, 2009
Apprenticeship: A true gift!
By Sally Harvey CLT, CLP
Education and Labour Development Department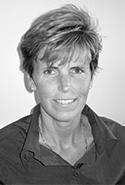 Apprenticeship training provides access to well-paying jobs that demand a high level of skill, judgment and creativity. Those people registered in the program are paid while gaining work experience, with their wages increasing with their level of skill.

Apprenticeship is an agreement between a valued employee (an apprentice) who wants to learn a skill and an employer who needs a skilled worker, "earning while learning." Apprenticeship is a proven industry-based learning system that combines on-the-job experience with technical training to produce a certified journeyperson.

For more information, Go to: http://www.landscapeontario.com/attach/1233930208.HTAP_Brochure_web.pdf

After registration and the successful completion of the above, the candidate is granted a Certificate of Apprenticeship. The apprentice is then able to write the government exam. This is a multiple-choice questionnaire of 125 questions. The passing mark is 70 per cent and the successful candidate obtains his Certificate of Qualification (C of Q). You then receive your journeyperson status.

Landscape Ontario had the true privilege of being a satellite delivery agent for Humber College's Second Level Landscape Horticulture Apprenticeship students, from January 5 to March 27.

As mentioned by Sean James, an instructor of the program, "I've become more and more impressed with the calibre of the students attending the program and the program itself. Horticulture in general will benefit from the expertise these people will bring into the world. They display an enthusiasm for the trade and an intense interest in protecting the environment. Each one has a different focus on how they can improve the world and contribute to their trade. Our trade group, Landscape Ontario, has done an amazing thing putting this together. I'm lucky to be teaching such an engaged group and look forward to watching them move through and impact the world."

Although I appreciate Sean's appreciation of Landscape Ontario putting this together, it really is the fine work of the Ministry of Training Colleges and University working in partnership with the industry and the TDAs, including Fanshawe College, Humber College, Kemptville College, Lambton College and Sir Sandford Fleming College that all made this possible. We owe them a huge thank you!

We bid the all of the classes of 2009 a fond farewell, and best wishes as the students continue their respective journeys in the world of landscape horticulture. We urge you all to challenge the C of Q exam as soon as you qualify to do so.

We are so very proud of these enterprising individuals who I know will some day be leaders of our industry. I encourage you all to become active in the many industry sector committees and chapters of LO. By doing so, you will only expand your horizons. Contact me for more information on how to become more involved.

Employers, I must congratulate you for the leadership shown in supporting your employees through the apprenticeship program. I applaud your commitment to education.

For those who are not aware of it, the Landscape Horticulture Apprenticeship Designation was approved as a Red Seal trade last fall. This is fantastic news, as we know that the new Red Seal program will elevate the recognition of the landscape trade as a professional vocation whose members perform all work to meet or exceed industry standards, while simultaneously promoting public and worker safety.

Next month, more about Red Seal and apprenticeships.

---
Sally Harvey may be reached by email at
sharvey@landscapeontario.com
Cption: Apprenticeship students, standing from left; James Groenwold, Jeremy Lahie, Greg Sullivan, David Van Andel, David Juhasz, Rob Veevers, Adrian Foekens, Colin Johnston, Cesar Silva, Sherri Hornsey, Sabryna Curran, Adam Bonin, Jordan Hulzebosch. Seated from left, Adam Henderson, Simon Barnes, Lisa Cassidy, Ryan Judd, Nadia Cantelmo