July 15, 2010
Are superstars too expensive?
By Mark Bradley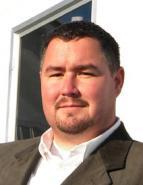 In this month's article Dan and Bill discuss the importance of recruiting and hiring the best people.
Dan and Bill met for a 6 p.m. dinner meeting at the local diner. Dan's day had been a disaster. A layout mistake at a site led to an entire armour stone installation torn down and rebuilt. Shortly after, his equipment dealer called and explained that the skid steer that went in for repair needed major undercarriage work. The cause was neglected maintenance.
"How can this budget help me, when we keep making costly mistakes? We're our own worst enemy!" complained Dan. "I can't be the one to follow up on the little, important things — but when I don't, nobody else seems to care. And when I have to chase people to make sure every little task is done properly, I can't manage the big important things."
"You have a responsibility to build a successful company. You can't allow a few bad apples to get in the way of achieving success. If you fail, your entire team — stars and poor performers alike — will be looking for new opportunities," said Bill. "In my experience, the best companies solve the people problem by:
Systematically hiring great performers, while avoiding bad ones
Training and developing superstars in-house
Retaining superstar employees with career opportunities
"Are you doing anything to recruit and train your people, or do you always hire the first guy in the door with a driver's licence, and just let him grind away until one of you loses interest?"
"We are investing more in training this year, and it's starting to help for sure. I've tried to hire good people," said Dan, "but they all want more money."
"Your budget will tell you what you can afford. But you need to attract and hire the best people for your money. Most companies in this industry don't follow a hiring process. Put together and follow a hiring process, and the best will actually want to work for you.
"Have you ever considered how much money your company loses by not hiring great people? For example, let's say you're considering three candidates for foreman. One is excellent, one is average, and one is a poor candidate. The excellent candidate wants $25 per hr.; the average candidate wants $21 per hr.; and the poor candidate only wants $18/hr. In my experience, excellent candidates can be up to 20 per cent more productive than average candidates, and they can be up to 40 per cent more productive than poor candidates. Excellent foremen plan their work better, have more experience, better leadership, and hold crews to higher standards of production and efficiency."
Dan interrupted, "So how do I avoid hiring bad candidates, since I can't afford the excellent ones?"
"Maybe you can't afford NOT to hire the excellent candidate," retorted Bill. "I'll use simple numbers to illustrate what I mean. Let's say an average foreman on a crew of three generates $340,000 in annual revenue.
Using the performance adjustments we just discussed, the superstar crew would generate $408,000, while the poor crew only generates $272,000. Since the labourers get paid the same on all three crews, the difference in the total annual wages between the crews (at 5,000 total hours) is less than $12,000. But, the difference in revenue is over $135,000. The superstars cost, per sales dollar, is actually lower than the other two candidates – you can see that clearly by looking at the labour to sales ratios."
"Although it may seem that your superstar is the most expensive option, it's not really the case. To save $7 an hour in wage costs ($25/hr vs. $18/hr), your less-expensive foreman might actually cost your company over $100,000 per year. And, wages aren't the only costs involved. Superstars take better care of equipment (reducing replacement and repair costs), train their crews better (improving productivity and development of new superstars), and require less management and supervision (freeing up more of your time to develop your business)."
"I never actually considered all those costs," said Dan.
Bill nodded, "Your labour budget will establish exactly what you can afford, but don't ignore the hidden costs of under-performers either. Your budget, looking at both expenses and sales, can make decisions like this simple.
"The best people in any industry are looking for the best opportunities. Make the right first impression with an amazing website, a professional hiring process, an engaging interview process and a compelling offer of employment. When candidates experience a professional hiring process, they naturally assume they are dealing with a professional company, offering the best opportunity."
"Our website was built for customers; I never considered recruits would look there," said Dan.
"These days the Internet is the first place recruits look for company information. A professional website not only attracts better customers — it attracts better people."
Bill continued, "Managing people is one of the hardest tasks of a business owner, Dan. But to be successful, you must recruit the best performers and use systems to turn average performers into great performers.
Think of your company as a sports team — you recruit, play and pay your superstars well to help you win every game. Poor performers don't make the cut. Playing them will hurt your team and drive your superstars to look elsewhere. The people process is a challenge, but winning this challenge will reward you and your people with improved profits, happier customers, and better quality of life."
| | | | | | |
| --- | --- | --- | --- | --- | --- |
| | Crew average wage per hr. | Hours per year | Total sales | Total wages | Labour to sales ratio |
| Super crew | $18.33 | 5,000 | $408,000 | $91,650 | 22.5% |
| Average crew | $17.00 | 5,000 | $340,000 | $85,000 | 25% |
| Poor crew | $16.00 | 5,000 | $272,000 | $80,000 | 29.5% |
---
Mark Bradley is the president of The Beach Gardener and the Landscape Management Network.