November 10, 2015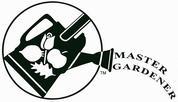 Plant related questions are answered by the
Master Gardeners of Ontario Inc.
For more resources and expert advice, visit their website at
www.mgoi.ca
With strong relationships to other industry organizations and associations, Landscape Ontario is connected to many experts to answer your questions. We can provide you with expert advice on everything from lawn care to plant pests to water conservation.
See the table below to read questions and answers that have already been submitted using this page.
You can also search all articles on this site by entering search criteria in the
Search
box at the top of this page, or browsing article in the
Garden Style
and
Plant Resource
sections under the top menus.
Recent questions and answers can be found by clicking on any of the topics below:
returncontent(1619); ?>
Landscape Ontario does not sell or provide pricing on landscaping or plants. We represent over 2,000 companies who can offer you professional landscaping services and the best plant material in Ontario.
To find a company in your area, use the Find a Company page on our website

Ask An Expert