March 2, 2020
Aspiring mentor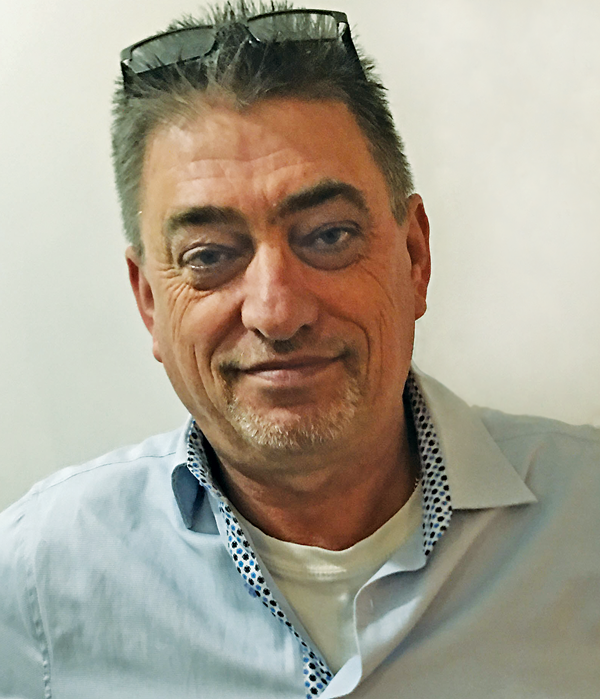 Fred Post has been in the landscape business for 42 years, and figures he has another dozen left in his career to pass on his knowledge. Currently a senior landscape designer with Green Apple Landscaping of Toronto, Post looks back on a body of knowledge he acquired the hard way, and forward to somehow sharing it with upcoming generations.
What exactly do you want to teach?
I want to teach what I know. If you approach our business without a plan, you will fail. I want to share how to sell a design, how to read a customer's body language, how to sell a project and how to complete a project. My vision is to create a team of landscape advisors to provide succession of information — to help new talent forget about the roadblocks.
What inspired you to work toward that plan?
When I was new in the industry, I could always ask people for help. My second employer, Hank Gelderman, went on site visits with me and he said, "You have to go to Landscape Ontario, and you have to go to school. I will help you." So, I did. I was among the first to graduate from the old Sheridan College winter program, along with future top professionals like Barry Hordyk.
It took time and it took guts. That was in the '70s, not that far from where we are now in 2020 — what a ride. Acquiring learning tools is one of the best things you can do, and I believe every employer should invest in training.
Have you figured out how to share your knowledge?
No, I am trying to figure it out. Video tutorials? Online classes? Channels like Facebook or LinkedIn? I could teach 3D design on-screen; students could follow along from remote locations — there are lots of possibilities. Once we have created a course, maybe through Go to Meeting, it can be archived in a database.
Practical aspects are very important. The hardscape education we have at Congress, for example, is great — we need practical training for designers as well.
It's all about teaching people; I want to pick designers up and prevent them from going through the mistakes I went through. I think it's our obligation. How many times have people not given back? I believe that is not what we in the landscape community are about.
Do you find young designers are open and willing to learn from your mistakes?
I think they need to be taught how to learn; it seems most young designers want to go right into the office rather than going to work. That's not how it works, you have to put in your time. You are not going into management at age 20. In a way, that's how things have flipped around today; employees seem to have more of the upper hand. I think the associations and schools can help teach new people how to work up through the ranks, to learn from hard knocks.
In design, we have both classic principles and ever-changing trends.
What is most important to teach?
I am a Dutch guy, and I go back home to see what's new, since they are always ahead of us. When I come back, I am informed and up-to-snuff on the next big thing. On the other hand, there is always demand for traditional design, skyrocket junipers and yews. The suppliers are always presenting modern ideas on features like retaining walls, but there is nothing wrong with armour stone, or even rockery — to use an old idea. You just pick out your own niche, because there is a market for everybody.
What would help your idea to grow?
I would love to see a playbook from somebody who has done this and is successful. Somebody who could teach me the pitfalls. When it comes to reaching people, the association connection is huge. I started volunteering with Landscape Ontario in the '70s, served on a chapter board and in the Landscape Designers group. Maybe some of us old farts can build such a program through our associations.
Fred Post invites industry members with suggestions on his idea to contact him through
Landscape Trades
,
comments@landscapetrades.com
.