May 15, 2013
Association provides important networking opportunities
By Arthur Skolnik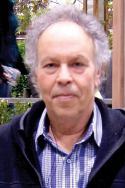 I brought one of my crew members with me to Congress (seems so long ago) in January. I was amazed how many people with whom we talked shop. It was not only vendors we talked to, but fellow contractors and other guests at the show. There were people from all across Canada and the U.S. By the end of our first day, we hadn't even walked one-third of the floor. I was amazed at how much networking we had done. The number of names, products, websites, etc., was almost overwhelming.
At the end of February, I brought several of my crew members to the Lecture Series at the Latvian Centre. Here too, we all networked. Conversations included tools, techniques, problem solving tips, etc. In addition to the two informative lectures, the after-meeting conversations were surprisingly full of information.
And then in March, along comes Canada Blooms. Walking the floor and hearing about the triumphs and disasters of indoor garden building put a smile on my face, as I realized how we all try to reach for the same things: beauty, perfection and longevity in the design and construction of our work that is completed in a smooth and safe manner with a prosperous end result.
I believe strongly that networking and making connections through our trade association are made by getting involved (at least attending events). It can help owners and employees see more clearly and work more thoroughly. Get involved by telling me about a light bulb that turned on for you, or something interesting you learned from an unlikely source.
I can be reached at
arthur@shibui.ca
.