February 15, 2013
Best practices and lessons learned
By Helen Hassard
Membership and Chapter Coordinator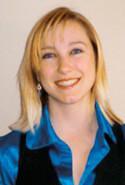 In January, I was fortunate enough to attend two great member networking events. The first one was LO Congress (I'll call it one event even though it's more like three days of events) and the second was the Upper Canada Chapter Best Practices and Lessons Learned Round Table. This event was facilitated by Jason Partridge of The Scott Wentworth Landscape Group, and saw almost half of Upper Canada Chapter members participate.
There was also a great mix of business owners and employees, which made for some very interesting discussions. Event attendees were to send their discussion topics to Jason prior to the event. And, boy did they ever. We had a two-page agenda that covered topics such as finding time as a sole proprietor, hiring subcontractors, building positive and loyal staff, charging for estimates, job site layout, marketing and more.
Now while there is no way I could report everything that was discussed (sorry there were way too many good ideas for me to catch), I do want to point out that some of the solutions members recommended to each other can be found at Landscape Ontario.
One item that was discussed was the Landscape Ontario HR Toolkit. The HR Toolkit came out just over a year ago and can be found on our website under resources, or use the direct URL
www.horttrades.com/HRtoolkit
. The Toolkit has resources to help hire the right people, retain your employees, develop a policies and procedures manual and develop an employee handbook.
Another discussion topic was banking hours; how to do so and why. This topic is also discussed on horttrades.com under the resources and services tab (
www.horttrades.com/labour-resources
). It contains an explanation of what banking hours is all about, as well as a sample agreement.
Lastly, I'll mention that there was discussion around educating the consumer; how can we make the homeowners, building managers and government officials understand the importance of hiring qualified landscape professionals? While Landscape Ontario home office works to build relations provincially, at the local level this can be done by the members. Landscape Ontario and its sector groups have developed pamphlets that you can give to your consumers.
For those of you who missed out on this meeting, I believe the Upper Canada board will be making it an annual event, as it was such a success. Keep an eye on the e-news. And for those who are thinking, "I don't want to share my business secrets with my competitors," I heard it put best at the meeting: "A piece of the pie is better than no pie."
Contact me directly at
helen@landscapeontario.com
, or at 1-800-265-5656, ext. 354. Also, if you would like your staff members added to our e-news mailing list, all you need to do is ask.