April 17, 2019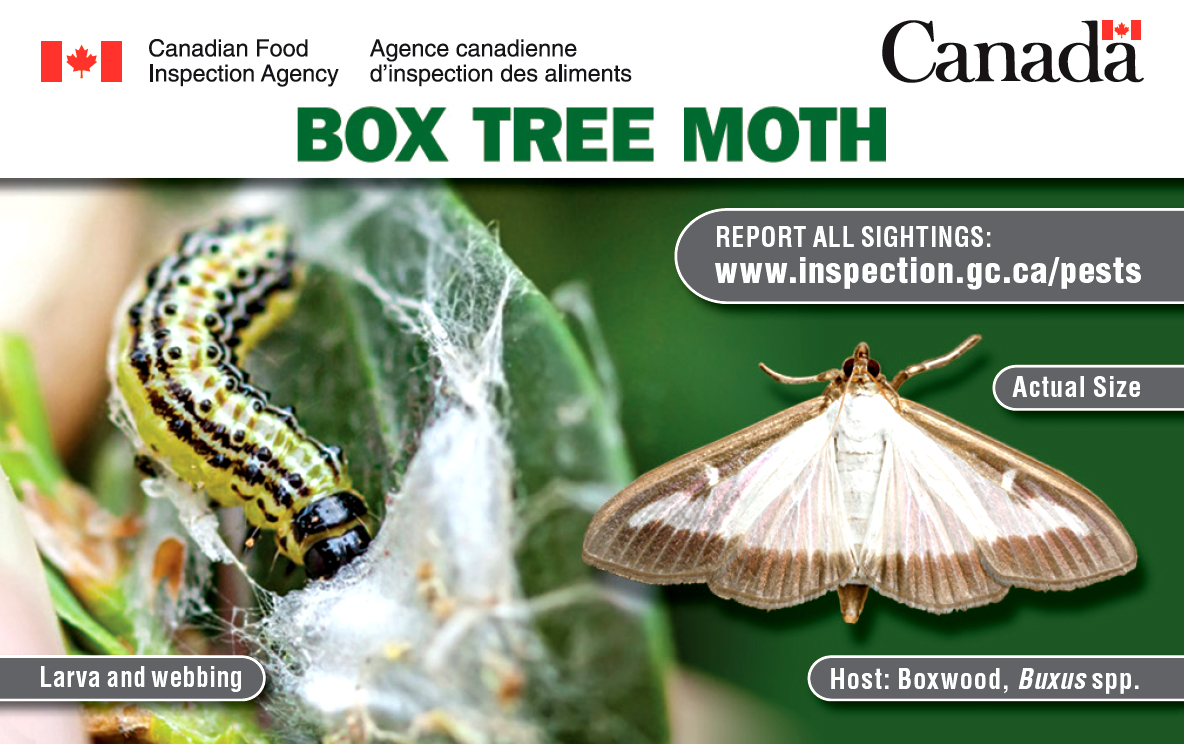 Box tree moth identification card
Industry professionals are asked to be on the lookout for box tree moth when working with the
Buxus
species in their daily landscape work. Suspect sightings can be reported to
www.inspection.gc.ca/pests
or using a handy smartphone app available at
www.eddmaps.org/ontario
. This information will assist in evaluating the threat and will help direct the next steps for Canada.
A full-colour, credit-card-sized pest identification card that includes images of larva, webbing and damage to boxwood is available for distribution to employees and clients. View or download the pest identification included on this page or via the
Government of Canada website
.
PEST ID CARD