December 3, 2019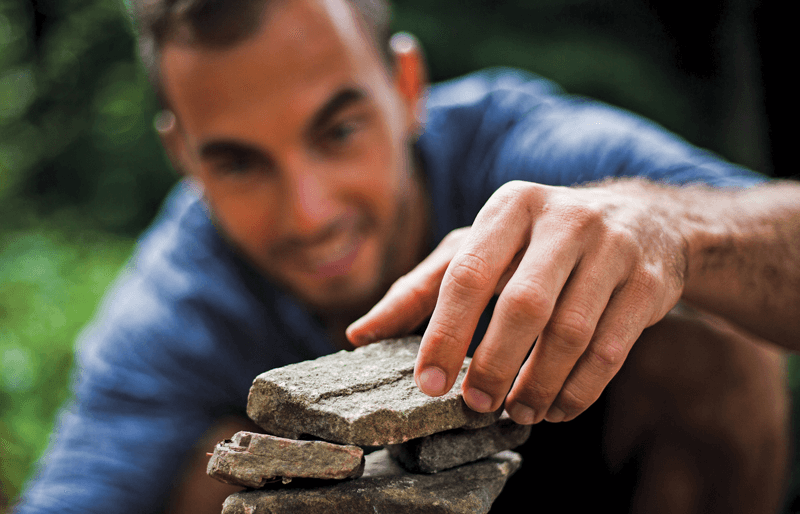 Achieve your New Year's resolution:
Build a better business
BY MARK BRADLEY
Here we are: 2020! On top of 'go to the gym five times a week,' 'bank $20 every day toward that new vacation' and 'start dance classes with my spouse,' you've vowed to 'build a better business this year.' I hate to burst your bubble, but according to U.S. News and World Report, the failure rate for New Year's resolutions is about 80 per cent. I may not be able to help you with the gym and dancing, but following are three tactics that, if implemented, can help you achieve your overall resolution of building a better business in 2020.
Before we get into specifics, it's important to define clearly what 'building a better business' looks like, by identifying one (or several) measurable goals. Let's say you hope to increase your profit margins and/or sales goals this year. A measurable goal would look like this: ABC Landscaping will increase profit margins X per cent, and annual revenue Y per cent by Dec. 31, 2020. Ideally, each of these goals would be separate.
Let's get into some tactics that can help you achieve your goals, regardless of what they are.
RALLY YOUR TEAM AROUND YOUR GOALS
It's impossible to have your team working toward something, if you don't share it with them. Your seasonal kick-off meeting should outline your vision for the company and goals. And most importantly, how these goals translate into expectations for each team member. Every month, regroup, measure your progress and set new objectives.
Let's be honest: Workers earning an hourly wage will not care if your business earns an additional $100,000 this year, unless there's something in it for them. If you want buy-in and motivation from your team, start an incentive program that is tied to meeting monthly objectives.
Start simple: 10-20 per cent of every dollar above the objective becomes "bonus capital" for key staff.
Consider profit sharing when you start earning 'Super Profit.' When you exceed sales goals with the same amount of working hours, you drastically improve profits, since your payroll, equipment, and overhead costs do not increase significantly. That's called Super Profit!
Not only will your team get invested, but they will feel pride and ownership in the business when their extra efforts are recognized and rewarded. In an industry with such high labour turnover, an incentive program goes a long way toward employee retention and recruitment.
START SPRING CLEANING
Organization is a huge contributor to productivity, which quite obviously has a positive impact on the bottom line. I expect it's the same for every landscape business: Before the start of the season, the shop, yard and crew trailers are sanitized and organized. And then two weeks later, they're unrecognizable.
To maintain organized spaces and maximize productivity all season long, employ the 5S workplace organization model to your landscaping business: Sort, Set in order, Shine, Standardize and Sustain.
Sort: Remove or relocate anything that's not needed for current production.

Set in order: Everything has a 'right' place. Label shelves, containers and other storage areas so things can be easily found and put away. Every crew should have its own assigned equipment, from small tools to heavy equipment.

Shine: Simply put, keep everything from trucks and desks to job sites clean. Schedule regular cleaning and inspections to ensure follow-through.

Standardize: When roles and responsibilities are clear, everyone knows what is expected of them. Invest in regular training and employee onboarding to improve efficiency.

Sustain: Conduct routine inspections to make sure that every one of your crews is following the 5S procedures. Offer rewards for continuous improvement and optimal performance.
A lack of effective systems in the green industry means many landscape companies operate at around 60 per cent of their potential. In other words, most companies are billing only 60 per cent of what they should or could be billing with the right systems in place. In addition to 5S, make sure you implement business management software to automate processes and increase efficiencies.
HOLD EVERYONE ACCOUNTABLE (yourself included!)
If you are two months in and results are not as expected, why? What are you doing to improve? If monthly expectations for your team in support of business goals are set at the beginning of the season, it might be time to look at individual performance. It's hard for someone to blame his trainer if he's eating junk food every night.
George Urvari of Oriole Landscaping says, "The people will change or the people will change." Everyone from your forklift operator and your foreman to your bookkeeper and operations manager should commit to meeting expectations at the start of the season. If you've done everything you could, from additional training to modified work plans, it is time to move on. Firing people is never easy, but it's far more costly to run a company with people who don't (or won't) do their jobs.
Whatever goals you need to achieve to build a better business, you can succeed with buy-in from your team, a commitment to keeping clean and organized, and a willingness to recognize and act when you are off track. This year, make a promise to yourself and your business to be part of the 20 per cent that actually stick to their New Year's resolutions.
---
Mark Bradley is CEO of LMN Software, and former CEO of TBG Environmental, both based in Ontario.