April 5, 2018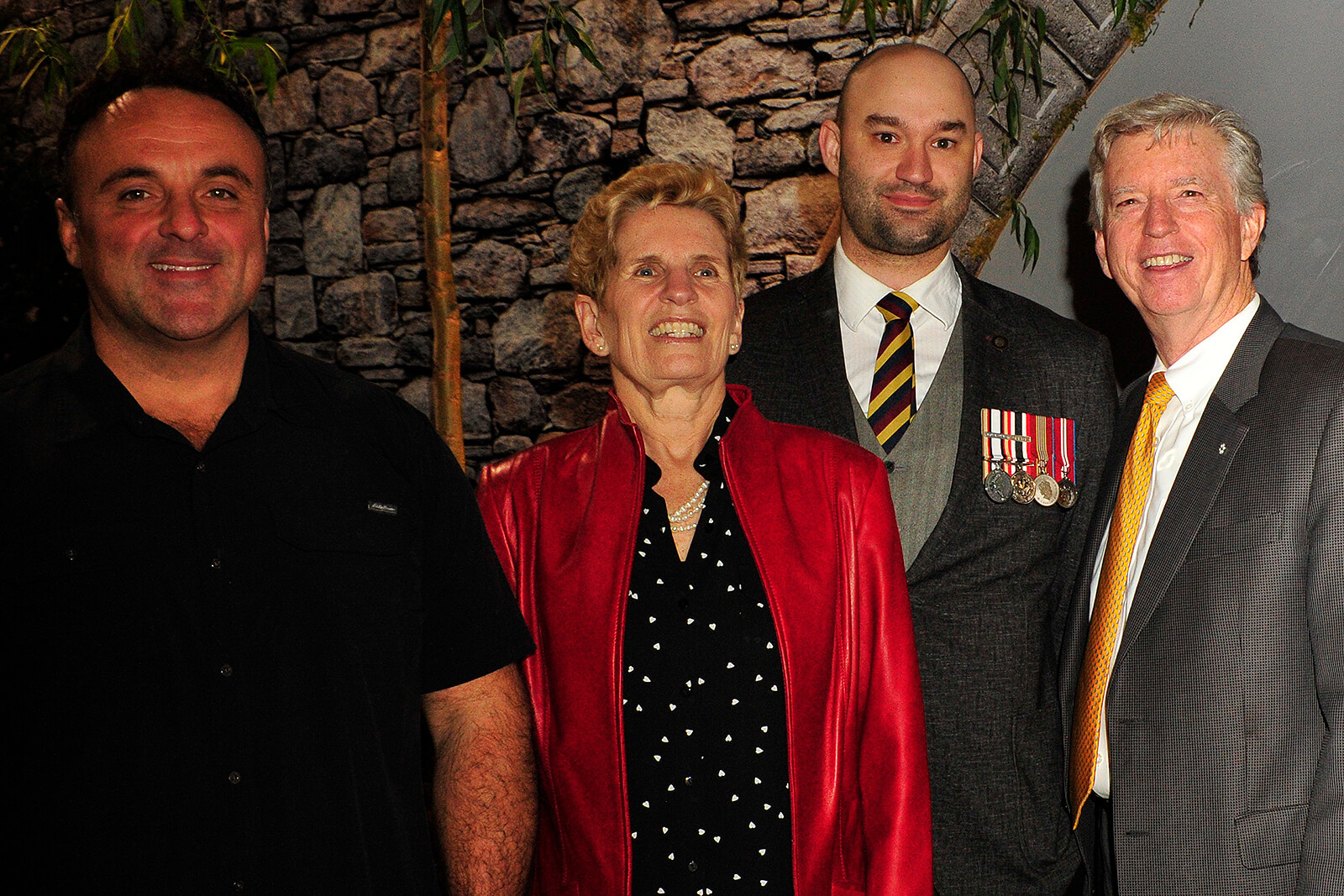 By Robert Ellidge
The 22nd edition of Canada Blooms, the Toronto Flower and Garden Festival, took place at the Enercare Centre at Exhibition Place in Toronto, Ont., March 9-18, 2018.
Co-located with the National Home Show, this year's festival offered some 200,000 visitors a chance to see the new plants and trends in gardening, as well as spectacular feature gardens built by professional members of Landscape Ontario to the festival theme, "Let's go to the Movies."
Terry Caddo, Canada Blooms General Manager said, "I'm blown away by the quality of the work that our feature garden builders produce. They plan for six months and build for six days, and it's amazing what they can get done and how hard they work."
Having recently visited the world-renowned Philadelphia Flower Show, Caddo added, "Professional members of Landscape Ontario are on par with any builders anywhere in the world, and their work is reflected in Canada Blooms."
Media attention
The 10-day festival was recently named one of the top five festivals in the world for the month of March by American Express travel, something Caddo and festival stakeholders are very proud of.
The festival hosted about 100 garden writers on the first Saturday and has garnered a lot of media attention for many years.
Caddo says he is seeing a trend towards more and more social media, blogging and YouTube channels talking about the festival, rather than traditional newspaper or TV coverage.
"We've got more garden communicators with probably a smaller audience individually, but as a collective, they speak to more people with more voices sharing their opinions," he said.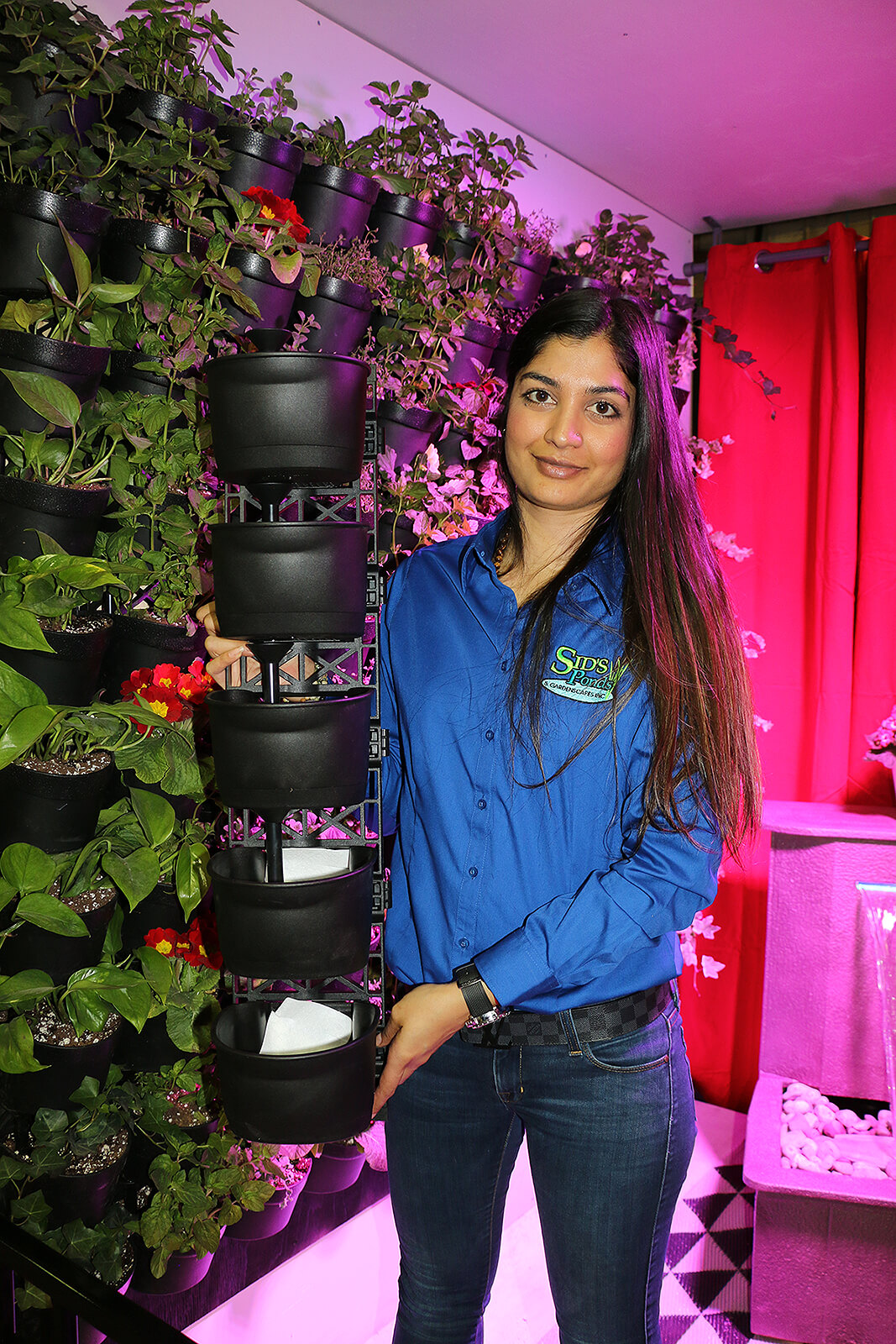 'Living Off the Wall," by Sid's Ponds and Gardenscapes featured a new product that can be used to grow plants and vegetables in small spaces.
---
Keeping up with trends
New to Canada Blooms this year were five balcony gardens. Caddo says the trend of smaller space gardens over the last few years has strengthened with the booming condo market and greater flexibility in the rules for tenants of those spaces.
"Two years ago we had 'Do up the Backsteps' and last year we added 'Do Up the Frontsteps' and this year we have five brand new balcony gardens as we are seeing a trend in small space gardening," Caddo explained.
"It's really interesting how people are looking at vertical opportunities as well as horizontal opportunities as they garden. We are seeing more and more of that," Caddo said.
Imtiaz Mustapha, owner of Sid's Ponds and Gardenspaces in Mississauga, Ont., created one of the five balcony gardens, in addition to having a regular exhibit space in the home show section.
Mustapha's balcony garden featured various plants and vegetables growing in new, unique products his company is distributing and selling.
"Building lots are getting smaller and smaller and we want to show people you can grow vegetables on a wall" Mustapha said. With pots size up to 8-inch, and a built in channel for easy irrigation, Mustapha says it's possible to even grow tomatoes and cucumbers in the vertical planter."
Carole Stevens, a gardening enthusiast from Burlington, Ont., visits the festival each spring with her sister. This year, Stevens says she was most interested in the balcony garden displays. "My husband and I downsized to a condo a few years ago, and it was really hard to give up my backyard garden," she says. "We do have a balcony space, which we use for gardening, and seeing all the balcony gardens here today, I now have some great ideas for how we can get the most out of our space."
A participant in the very first Canada Blooms, Mustapha says meeting a lot of new customers, both retail and wholesale, is the reason he will continue to participate going forward.
Everyone in one place
Mark Hyland, owner of Maynooth Natural Granite exhibited in Canada Blooms for the first time this year.
Hyland said being at the festival allows him to reach both end-users who can request his particular product be used in their projects and the contractors who build those spaces.
"We're meeting builders and designers and they are the trend leaders who are incorporating our product into their work,"Hyland says.
Getting to know the community and making connections at the festival is key to building and strengthening relationships for Hyland and his company.
Adding to that community, Caddo says the floral component to the festival creates a unique gathering like no where else in the world.
"Not only do we have the Ontario growers with a significant display, we now have Professional Florist Day and the Ontario Flowers Growers Co-Operative representing over 40 Ontario growers retailing product. I think we've captured the entire industry at Blooms," Caddo said.
Ajax resident and avid gardener Susan Welling says she attends the festival each spring to spark her imagination. "It's a great way to get in the gardening mindset and to see the latest trends and styles," she explained. "I enjoy talking to the garden builders to learn about new plants. I find it very inspiring."
New plants are a perennial favourite
New plants are always a huge reason why garden lovers flock to Canada Blooms. The festival's director of Horticulture, David Turnbull, has been developing relationships with plant breeders for a number of years. This year, Proven Winners created a new display at the festival showcasing over 30 of their brand new products. Other breeders represented included a display by Star Roses, part of Ball Horticulture.
Eco-friendly ideas
The Fusion Landscaping feature garden, built by Parklane Landscapes and Landscape Ontario offered visitors ideas to incorporate into their own garden to manage water run off to reduce flooding and lessen the impact on municipal infrastructure.
Featuring permeable pavers, pollinator plants and several examples of unique and artistic ways to collect rain water, the garden showed how elegant a landscape with purpose can be.
For more details on the festival, visit
CanadaBlooms.com
.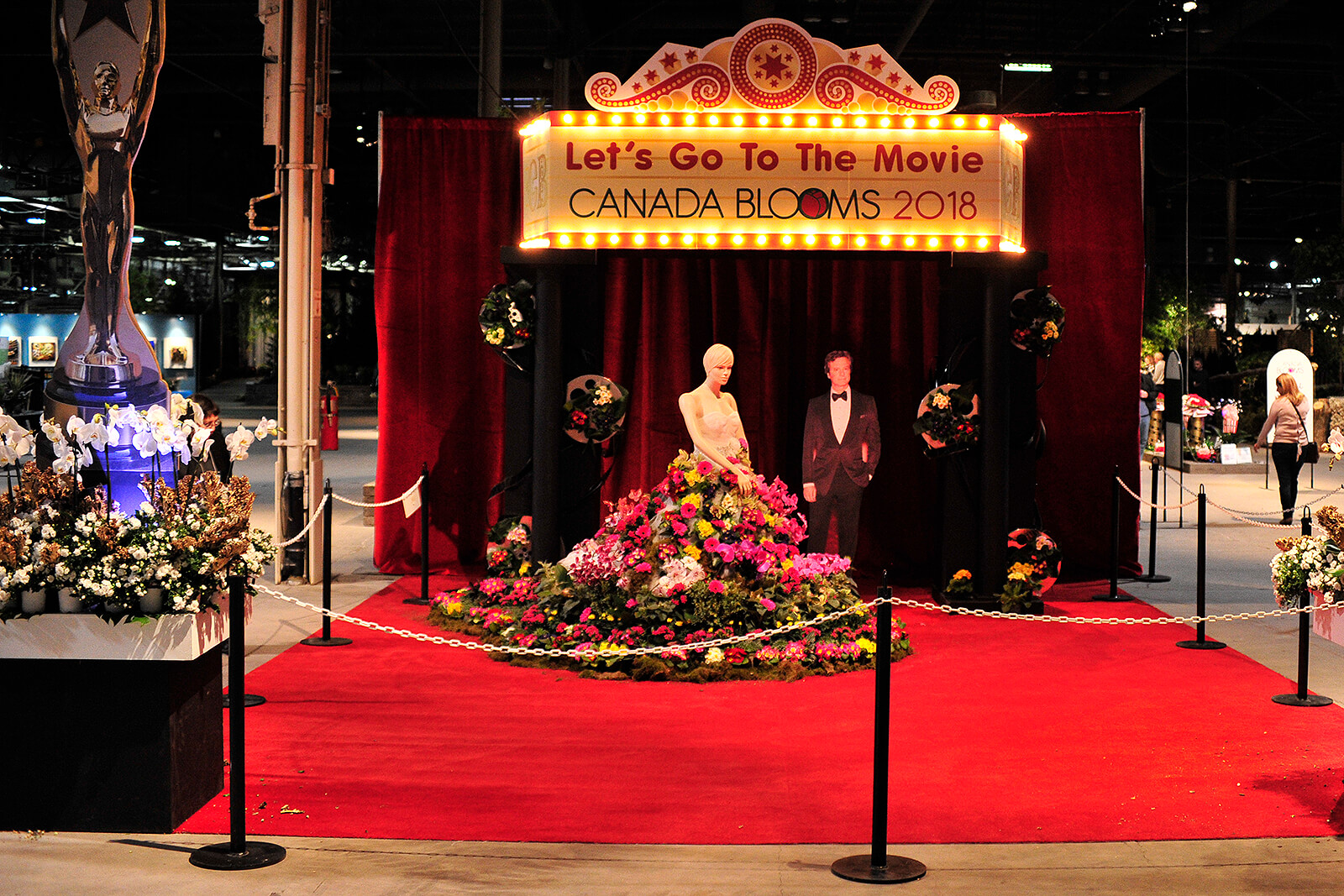 This year's festival took inspiration from the silver screen with the theme, "Let's Go to the Movies."