August 15, 2014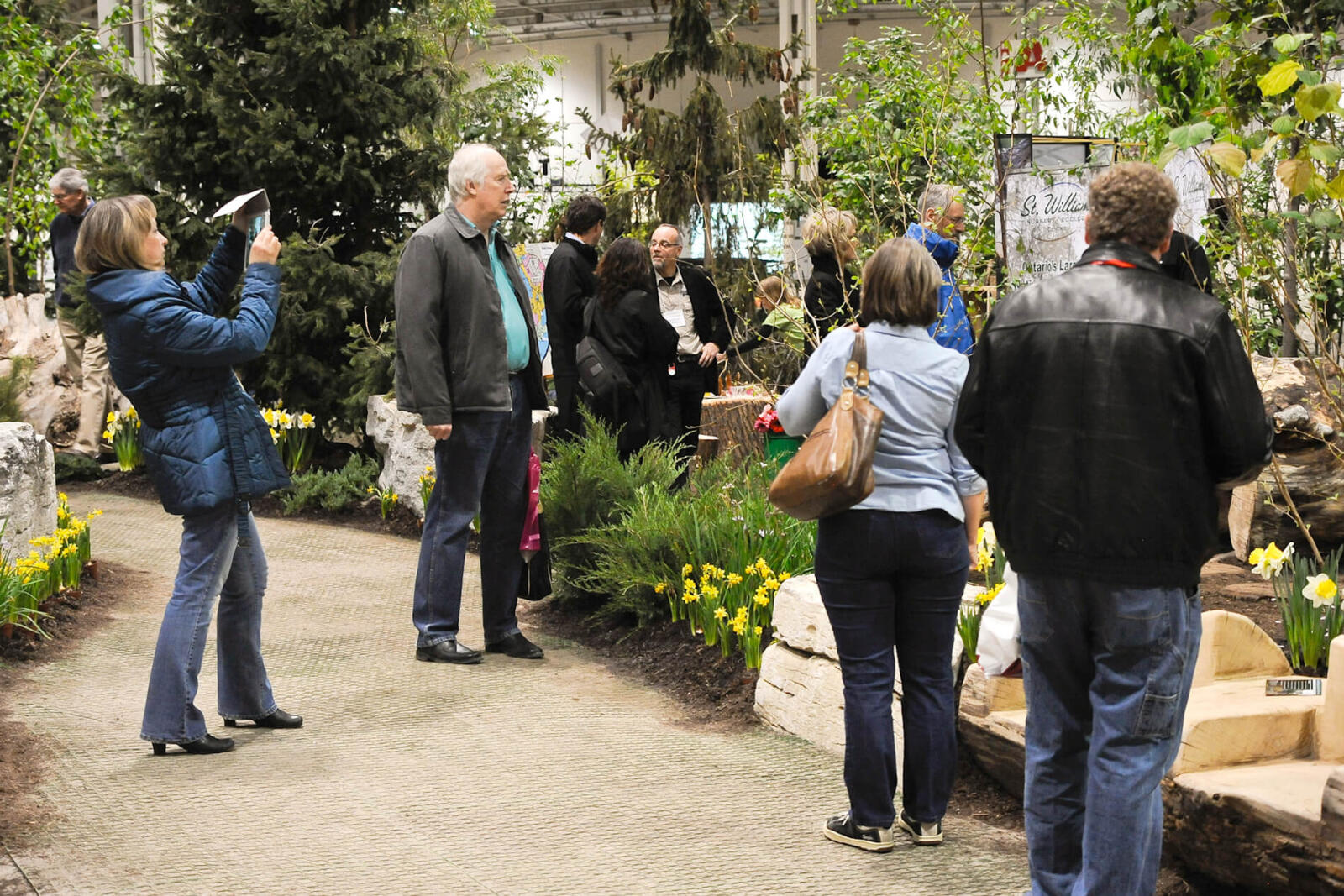 Canada Blooms offers opportunity to build feature garden
Canada Blooms offers industry professionals a great opportunity to show off in front of 200,000 consumers.
Right now is the time to register to build a garden for Canada's National Flower and Garden Festival.
Last year garden builders took the opportunity to showcase their talent, creativity, craftsmanship and professionalism through their feature gardens. This year you have a chance to do the same at the 18th annual Canada Blooms Flower and Garden Festival taking place from Mar. 13 - 22 at the Direct Energy Centre in Toronto. Building a garden at Canada Blooms results in thousands of dollars worth of advertising.
The deadline for submissions is Sept. 15. If interested in designing or building a garden in 2015, you may complete the form found at
http://gfl.me/x2c5
and return it to
info@canadablooms.com
, or via fax at 416-447-1567.
The theme for the 2015 edition of Canada Blooms is 'Let's Play.' New general manager at Canada Blooms, Terry Caddo, says.
Those chosen to build a garden at the festival will receive assistance. "As the festival builds interest for your organization, it also promotes the entire industry," says Caddo. "We offer a great amount of help to builders." This includes complimentary space; sand for construction; mulch for garden beds; access to volunteer labour; access to environmentally friendly propane-powered machinery; water for maintenance and water features; forced plant material at their visual peak at wholesale prices; up to 15 complimentary tickets; promotion in the Canada Blooms magazine presented to all attendees; link to your organization on the Canada Blooms website; Canada Blooms.com, with over 11 million visits; opportunity to participate in scheduled face to face appointments with potential clients; an awards competition that includes exciting marketing campaigns for the best of the best and support aiding garden builders in finding sponsors.
Priority does go to feature garden builders who have participated in previous Canada Blooms festivals, members in good standing of Landscape Ontario and garden builders whose designs bring unique value to Canada Blooms and interpret the theme Let's Play in their designs. Once approved, placement will be on a first come, first served basis, with size available, design features and date of submission of request taken into consideration.
Submissions will be sent to the feature garden committee for selection based on the Canada Blooms feature garden criteria. Winners will be notified by the end of September.