November 15, 2010
Certification, safety groups and women's program
By Sally Harvey CLT, CLP
Education and Labour Development Department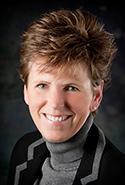 Our team has been busy wrapping up certification and summer chapter events, and then preparing for a busy fall and winter of professional development and membership networking opportunities for you, our members.
Certification presented a full agenda with practical and written test days in both Ottawa and at home office in Milton during the month of September. It never ceases to amaze me how much dedication is forthcoming from this industry. The amount of time and energy from volunteers and staff members that goes into a test day is extensive. However, we never seem to experience a shortage of leaders. Every time they step up to make the day a huge success. I guess that is part of what makes them great leaders.
We welcome all members to become involved with the various committees within LO. Most of our events and activities have committees attached to them, as it is you who drive our association and industry forward. I speak from my experience. It is definitely a fantastic time to learn and grow by networking with other like-minded individuals and firms. Contact me to discuss the right fit opportunity for you.
Certification is definitely gaining popularity as a recognized method to prove and market competency in our industry. Written tests will be offered to candidates next, on Dec. 3, at home office, then at Congress and throughout 2011. For more information on future certification test dates and judging/volunteer opportunities to gain recertification points please go to
www.horttrades.com/landscape-industry-certified
.
By now you should have received the
Professional Development Seminar Guide
and the
Congress Conference Guide
. We hope that you find the new format easier to navigate, while planning your training journey for the upcoming winter season. As with any progressive team, we aim for continuous improvement and thus welcome your comments and recommendations for improvement by sending them to
sharvey@landscapeontario.com
.
Make sure you give your staff a copy of the two guides, so that they too can plan their winter training. Register early to avoid disappointment and to take advantage of some of the early bird discounts offered. If you need more guides, or want to direct staff to the website then call us, at 1-800-265-5656, or check out the online info at
www.horttrades.com
.
Safety Groups news
The 2009 Landscape Ontario Safety Group score has just arrived from WSIB. The 2009 firms performed very well with 24 firms to receive rebate cheques. We welcome the participation of members and non-members in the Safety Group, which provides a network and exposure to the resources and requirements to compliance advantageous to every business.
The Landscape Safety Group is how our firm started a journey many years ago toward a safer workplace. It really benefited our human resource strategy and employee retention program. As I visit several firms this past year that are undergoing audits, it is apparent that we need to work harder to develop a safety culture that meets the requirements of the
Ontario Health and Safety Act
. Many LO members meet some of the requirements, but I would guess that there are some gaps. The Safety Group will help you to understand the gaps and provide tools and mechanisms to close them.
To find out where you stand in regards to safety compliance at your firm, go to
www.wsib.ca
and search for the Workwell Small Business Audit. It is a fabulous tool to measure the compliance level and find the gaps in safety policy and process at any small business. The Landscape Ontario Safety Group can help you get on the road toward compliance. Register for the 2011 group now.
For more information on the safety groups, or to register for the 2011, go to
www.horttrades.com/safety-groups-2
.
Pre-apprenticeship update
Landscape Ontario supports apprenticeship training programs across the province. Lately, LO has become more involved in the Microskills Women's Pre-Apprenticeship Program offered at Humber College. Our role is the employment network and connection for the class of 25. We interviewed over 100 women, which resulted in creating a group of women who are committed to a career opportunity in the landscape horticulture industry.
The women had to undergo several interviews and a physical-demand test to ensure they are the right fit for the program. I had the privilege of spending a good part of the day with the class to train them on the topic of landscape industry safety. We reviewed the Act, the roles and responsibilities of all workplace parties. This included a couple of training modules from the Landscapesafety.com program, so that the students had a solid introduction of what is expected of them and what to expect from an employer. These women embraced the training day enthusiastically, showing a great desire to learn and retain the information to ensure they are productive employees.
I reminded them that unsafe employees are short-term employees with no future; if they do not contribute to the vision and mission of their employer, then they are of no value to us. We will host an orientation night in November for employers in the GTA, who are interested in employing these fledgling apprentices in April 2011.
---
Contact Sally Harvey should you have any questions at
sharvey@landscapontario.com
.