February 15, 2009
Changes in 2010 for Small Claims Court
By Robert Kennaley
McLauchlin & Associates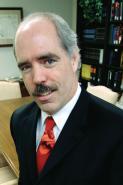 Changes are coming to the Rules of Civil Procedure in Ontario, effective January 1, 2010. The changes are significant and will impact, to varying degrees, anyone involved in litigation commenced in the province after that date.
First, the threshold for Small Claims Court claims is increased from $10,000 to $25,000. This means that, effective January 1, 2010, all monetary claims for $25,000 or less must be brought before the Small Claims Court. This is significant, because, given the cost of litigation, clients are entitled to represent themselves, or be represented by non-lawyers, within the Small Claims Court jurisdiction.
As outlined in previous articles, we generally recommend that contractors, subcontractors and designers, who are looking to recover amounts in the range of $10,000 to $12,000, or less, consider representing themselves in the Small Claims Court. This is because, given the number of steps required to take a matter to trial, legal fees might eat up whatever amounts they may recover in a judgment. This has been particularly true given that the Small Claims Court has historically paid only nominal legal costs to victorious parties.
We have recommended that clients retain a lawyer to assist them in preparing the claim, then putting the claim into their own name to avoid paying a lawyer to deal with administrative steps as the matter progresses. The clients can then attend the pre-trial themselves, where settlement possibilities will be discussed. We have suggested that, if the matter does not settle, the client can then either retain us to represent them at trial or to help them prepare to represent themselves.
With the increase in the Small Claims Court jurisdiction to $25,000, there are a number of issues which should be taken into consideration. First, depending on the amounts at issue and your particular circumstance, $20,000 - $25,000 may be significant enough to warrant the involvement of counsel from the outset. It is also anticipated that the Small Claims Court will be more inclined to award legal costs under the new regime. This may make the option to use counsel more palatable.
A second issue relates to limitation periods. At present, most claims must generally be commenced within two years from the date the claimant discovered, or ought to have discovered, that he or she has a claim. Those who have claims in the $10,000-$25,000 range might well be advised to wait until after January 1, 2010 to commence a small claim. In this circumstance, you would have to be satisfied that the applicable limitation period has not expired.
Simplified procedure
Also, effective January 1, 2010, will be changes to the rules applying to "Simplified Procedure." Presently, all claims of between $10,000 and $50,000 must be brought under the simplified procedure, which contemplates that there will be no examinations for discovery and that more streamlined procedures may be followed at trial. With the coming changes, the limit for simplified procedure moves from $50,000 to $100,000, however, two hours of examination for discovery, for each party, will be allowed. Accordingly, depending on the facts of the particular circumstance, potential claimants who have claims ranging from $50,000 to $100,000 (and whose limitation periods will not expire in the interim) might wish to wait until January 1, 2010 to commence those actions, to take advantage of the new simplified procedure rules.
Other changes affect all actions. The rules, for example, will be changed to ensure that a 'general principle of proportionality' will guide their interpretation. This is intended to ensure that the amount of legal work and expenses incurred on a file are appropriate considering the amounts at issue. For similar reasons, the rules have been changed to limit examinations for discovery of each party to seven hours, unless the parties consent or the Court orders otherwise. Also, parties will be required to agree on a discovery plan and Judges will have authority to make directions on timelines in that regard.
Other changes, which may be of interest, relate to motions for "summary judgment." A motion for summary judgment is a motion by one party to enforce, or dismiss all or part a claim on the basis that there is really no genuine issue for trial. In this way, plaintiffs who think they have a 'slam dunk' can request judgment without a trial, and defendants who think the claims against them cannot succeed can similarly ask that the claims be summarily dismissed.
Historically, motions for summary judgment have been brought on the basis of affidavit evidence. In other words, witnesses would not be called to give oral testimony, but would put their evidence in by way of signed affidavits. Approximately 10 years ago the Ontario Court of Appeal confirmed that if there were any questions of credibility at issue, summary judgment would not be granted. This was because, the Court said, a motions judge could not be expected to assess the credibility of a witness by reading the witness's affidavit. Rather, the Court believed that the judge would have to see and hear the witness give evidence before he or she could assess that witness's credibility.
As a result, motions for summary judgment became few and far between: all a responding party had to do was raise issues of credibility to avoid a judgment. Further standing in the way of motions for summary judgment was the rule that any party who brought such a motion when he or she knew or ought to have known that summary judgment would not be given, would be automatically responsible to pay the other side's costs on the greater 'substantial indemnity' scale.
Effective January 1, 2010, the rules will be changed to make summary judgment a more realistic possibility. First, costs will no longer be automatically awarded when a party brings an unsuccessful summary judgment motion. Second, where issues of credibility arise, judges can order the presentation of oral evidence.
It is hoped that the changes to the Rules of Civil Procedure will make the legal process more efficient and economical for the users of the system — those who unfortunately find themselves with no choice but to proceed with litigation.
---
Robert Kennaley practices construction law in Toronto and Simcoe. He speaks and writes regularly across North America. He can be reached for comment at 416- 368-2522, or at kennaley@mclauchlin.ca. This material is for information purposes and is not intended to provide legal advice in relation to any particular fact situation. Readers who have concerns about any particular circumstance are encouraged to seek independent legal advice in that regard.