November 15, 2012
Chapter meeting season begins with a boom!
By Helen Hassard
Membership and Chapter Coordinator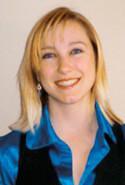 Maybe it's because the NHL lockout left us all short on entertainment, or maybe the boards have just been bang-on with selections of topics this year. Whatever the reason, this fall has seen some unforgettable chapter meetings.
Over the last month I was able to attend the Upper Canada Chapter meeting in Selby and the Toronto Chapter meeting in North York, and my colleagues Allan and Rob attended the Durham Chapter meeting in Oshawa. If you weren't lucky enough to attend one of these events, hopefully you made it to something in your local Chapter. If not you're missing a great benefit of being a part of the LO family.
The Durham Chapter meeting in October drew over 40 people to hear from LO's own public relations company, Enterprise Canada. Enterprise talked about how to use social media in your business. Information revealed how to develop your plan, how to use various social media platforms, how to engage your audience and how to monitor your progress.
Overall, the presentation was extremely informative and offered something for everyone, no matter how far along you are in your social media plan. It was a great evening, and I'm sad I missed out. For the complete line-up of Durham meetings go to
www.horttrades.com/chapter/durham
.
Great talk on leadership
It was a bit of a hike for me to travel to the Upper Canada meeting in September, but it was well worth it. It was a great opportunity for me to talk to some members who I don't often see, especially since I missed the golf tourney this year.
At the Upper Canada meeting, I had the opportunity to hear a new speaker, Bryan Emmerson of Focal Point Coaching. He gave a detailed presentation on leadership, focusing on how to be a leader in your business.
This topic was great, because it didn't matter if you were a business owner managing your staff, an employee looking to impress your boss, or a membership and chapter coordinator getting ideas for leadership development. There was something for everyone. For the complete list of Upper Canada meetings, go to
www.horttrades.com/chapter/upper-canada
.
The most recent meeting I attended was with the Toronto Chapter. This event featured Beth Edney and Mark Hartley, who talked about landscape design trends. It was a tremendous success, attracting a packed room of members. There was also a great meal, and of course wonderfully informative and entertaining presentations.
We saw tons of members out who normally we never see at chapter meetings. I don't think anyone wanted it to end, when the meeting wrapped-up right on the dot of 9 p.m. For a complete list of Toronto meetings, go to
www.horttrades.com/chapter/toronto
.
Overall the hard work of our local chapter board members, generosity of our speakers and of course the time our members put in to come out and participate, all created a great buzz about this season's meetings. I can't wait to see what happens when I get visit the other chapters this winter.
Improve your knowledge
We help you stay at the top of your game! Each year, Landscape Ontario offers more than 100 winter seminars, national certification testing, safety training opportunities and winter conferences to keep you and your crew up-to-date. Visit
www.horttrades.com
and select Professional Development.
---
Call at 1-800-265-5656, ext. 354, or email
helen@landscapeontario.com
, or tweet me about it at
@LOMembership
. I would like to hear your thoughts and feedback.