October 15, 2012
Chapters begin busy fall schedules
By Helen Hassard
Membership and Chapter Coordinator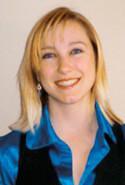 There are some great events scheduled this fall and winter for each of the nine Chapters within Landscape Ontario.
If you were fortunate enough to have attended any of the golf tournaments, barbecues or garden tours this summer, then you know how hard our Chapters work to offer fun-filled events.
Coming up over the next month or so will be a huge range of educational events taking place across the province. The best part is most of them are free. This month most of the meetings will have taken place already, but Golden Horseshoe still has the highly anticipated snow and ice meeting booked for Oct. 25 in Burlington.
Ready for icy days of winter
If you're in the snow and ice industry, or considering getting into it, then make sure you are watching
www.horttrades.com
for more information. We will be hearing from the experts to make sure you are ready for those first icy days of winter.
If you're not going to be around Burlington on Oct. 25, you can stop by the Windsor Awards of Distinction held the same day. This annual event recognizes local members and the amazing projects they offer. Having attended the event last year, I can honestly say it is well worth the trek down the 401. The Awards of Distinction brings in business owners, employees and students for an amazing display of local work, as well as a great dinner.
Next month's meetings range in topics that include snow and ice in Waterloo and Windsor, round-table discussions in Ottawa and Golden Horseshoe, Landscape Ontario Night in Durham and 'How I Grew My Business' in Toronto.
So if you've got some time, a tank-full of fuel and the LO events calendar (found at
www.horttrades.com/comingevents.php#2047
), there is no reason to be bored.
Let us know
If there's a topic that you would like to hear about at a Chapter event, please let us know. The Chapter boards are comprised of members just like yourself. They do their best to give you the information you need and want, but even they don't know what you need if you don't speak up.
---
Call at 1-800-265-5656, ext. 354, or email
helen@landscapeontario.com
, or tweet me about it at
@LOMembership
. I would like to hear your thoughts and feedback.