August 15, 2009
CHT testing sets new records
By Sally Harvey CLT, CLP
Education and Labour Development Department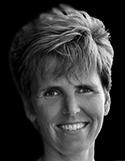 The Certified Horticultural Technician (CHT) test days at LO's home office in Milton happened on July 16 and 17 with a bang. With a record number of candidates, we also set a new record for the number of volunteer judges who took the time to come out and join us. This enables the candidates to prove their competence in one of the following modules: turf maintenance, ornamental maintenance, hardscape installation and softscape installation.

With a record number of hardscape installation candidates, the site was expanded to accommodate this module. The numbers bode well for our industry, as certification is beginning to be recognized by our industry and becoming important for many of the purchasing public.

We forecast that certification will continue to grow, which will align well with the development of the College of Trades' mandates: safety for all, standards and consumer protection. The College of Trades expects to be in full swing by late 2011. I can assure you, that certifications and apprenticeship will become even more important in the future.

Cerification testing at Kemptville College, which serves the Ottawa and Upper Canada chapters, is also alive and well in its third year. The industry in that area has also stepped up, ensuring that the test remains viable.

If you wish to embark on the certification journey, go to www.horttrades.com. We still have test days at Milton on Sept. 24 and 25. It is a great time to get started, so sign up now and receive your study manual in plenty of time to allow ample preparation. If you are a certified individual now and want to gain some points for your renewal, please also go to www.horttrades.com/c?c=159 to complete your judge's form today. We always appreciate judges. For any further information please contact myself (see e-mail below), or Rachel Burt at rachelb@landscapeontario.com.

Need your opinion
One last thing, we would like your opinion on the days of the week, or season that CHT testing is offered. Due to popular vote in the past, we moved certification testing from Fridays and Saturdays to Thursdays and Fridays. At the time, it was felt this would respect the industry's need for downtime on the weekends. However, we have received some comments this year that timing has been a barrier. Please feel free to e-mail, or call to let me know your preference in regards to days of the week and/or season.

Apprenticeship news
Another high note for our department was the approval from the Ministry of Training Colleges and Universities (MTCU) to pre-register our employees for the apprenticeship program. Not only have they provided us with a program that is a win-win situation with the introduction of our trade's Red Seal designation (see my June article in Horticulture Review. If you missed it go to: http://www.horttrades.com/displaynews.php?n=550 to view an electronic version of that issue), but now they are also working towards simplifying the registration process. Pre-registration can take place at any chapter meeting, starting this September, or through our staff members, or complete the form yourself by going to www.edu.gov.on.ca/eng/tcu/employmentontario/training, downloading the application in full and sending it in to your regional MTCU office as instructed. Landscape Ontario would like to track the number of pre-registrations, and would appreciate it if you could forward a copy to me by fax, or by e-mail to me (see address at bottom of column). I encourage you to register your staff today, as they can begin to accumulate their hours immediately and getting their sign-offs started right away in the training standard.

Have a great remainder of the season!
---
Sally Harvey may be reached by email at
sharvey@landscapeontario.com