October 15, 2011
Clarifying the differences between sectors and chapters
By Helen Hassard
Membership and Chapter Coordinator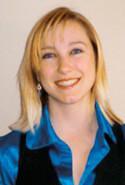 The fall is upon us and with that events for chapter and sector groups are in full swing. With that comes a range of opportunities for you to grow professionally; these events have all been designed by your peers in the industry to discuss specific issues relevant to your community or sector.
There seems to be some confusion about chapters and sector groups, so I thought this month's article would be a great opportunity to make us all a little better informed. I say us, because just last week I learned exactly how much I don't know about the sector groups.
Landscape Ontario is made up of nine chapters (Durham, Georgian Lakelands, Golden Horseshoe, London, Ottawa, Toronto, Upper Canada, Waterloo and Windsor). Each chapter is run by a group of passionate volunteers who make up the board of directors. They work to create opportunities for the members of their chapter, as well as recruit new members at the local level. These opportunities can be in the form of a social event, educational event, or as many prefer, a combination of the two.
Each spring board members are voted into office. By the way, anyone looking to get involved with one of these events may contact the board, or become a part of the board during the annual spring elections.
One of the most important things I need to tell you about chapters is that they are here to assist you, not restrict you. The chapter system makes it possible to connect local members, but in no way does this mean you are excluded from other chapters. If you are in Durham, but would like to attend a Georgian Lakelands event, you are welcome. Or, if you would like to receive the e-news from another chapter besides the one we have placed you in, all you need do is ask.
The sector groups are to help companies in the same business type to tackle issues of relevance to that specific group. There are ten sector groups in Landscape Ontario (Garden Centres, Grounds Management, Growers, Interior Plantscapes, Irrigation, Landscape Contractors, Landscape Designers, Lawn Care, Lighting and Snow and Ice Management).
The sector groups work to develop events help those working to improve their knowledge base or skill set, and address relevant issues. The sector groups are also run by volunteers, who take part in annual elections.
Many companies in LO fall under several sector categories. If your company started to take on snow and ice projects in the winter, you can have this added to your listing on www.landscapeontario.com, or if you're debating about entering a new sector, but want to learn more about it, attend a sector group meeting.
The idea behind all of this is there are numerous ways to become involved if you are interested. If this all seems too much for you, you can simply start by offering to help at the next event that catches your eye, and see where it takes you.
---
Helen Hassard may be contacted at
helen@landscapeontario.com
.