August 1, 2020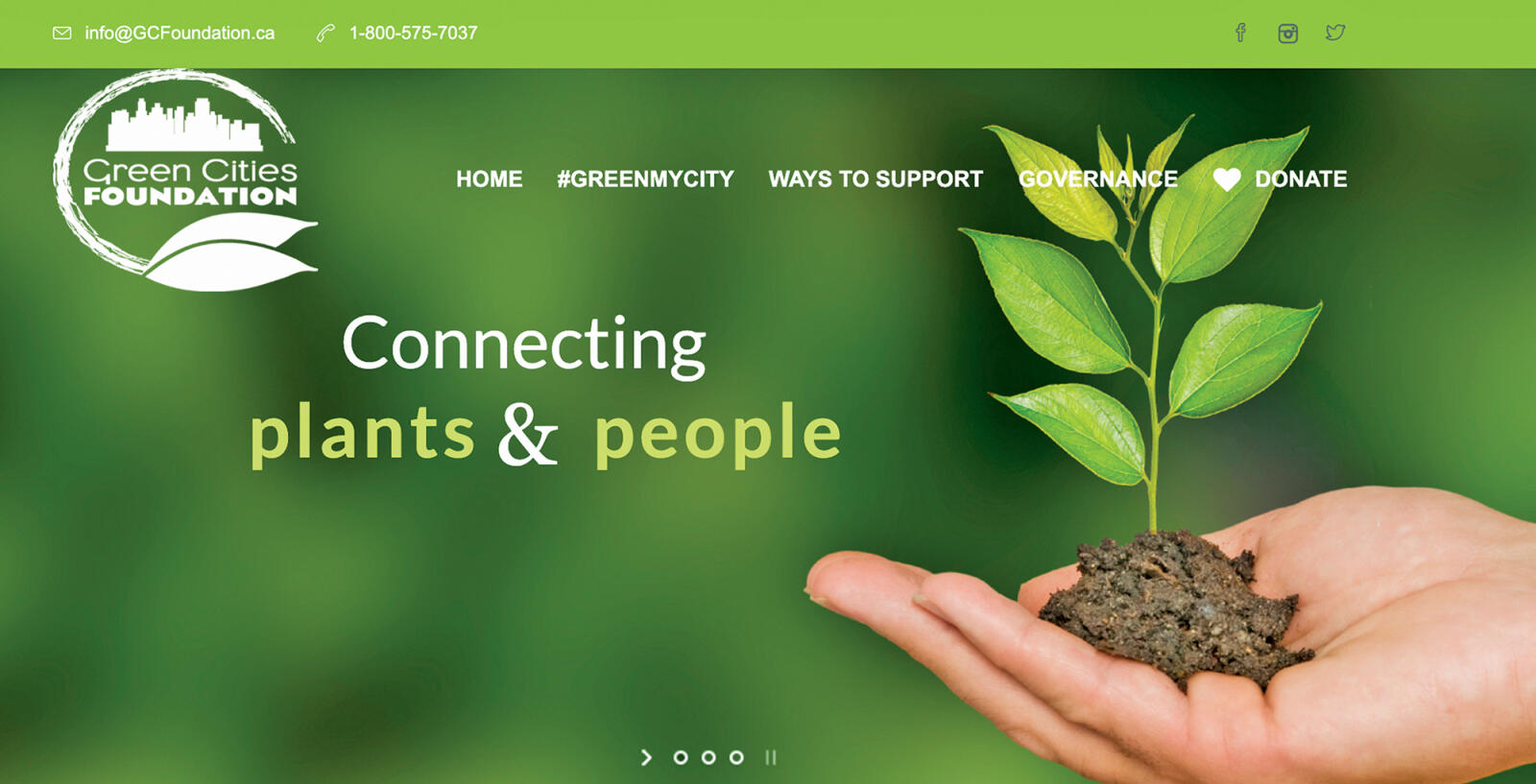 The Covid-19 pandemic is disrupting normal life for people and businesses around the world. The recent weeks have been a particularly challenging time for many of us; slowly, our communities have been harmed by the health, economic and social costs of the pandemic.
Amidst the pandemic and the social distancing measures in place to flatten the curve across Canada, we want to acknowledge the healing power of living environments. We also want to reaffirm the Green Cities Foundation's mission to connect plants with people for a greener and healthier urban climate across Canadian cities.
Urban green spaces are increasingly important due to the rapid, worldwide urbanization. Over half of the world population lives in urban areas; in Canada, this is already around 80 per cent of the population.
Green spaces are open spaces partially or completely covered by natural living elements, vegetation, and include urban parks, gardens, woodlots, wetlands and open grass areas. These environments assist millions of people in cities not just to stay physically healthy but also sane while limited in our activities amid the coronavirus pandemic. During these anxiety-inducing times, gardening, or even a walk through a green space, park or garden, has become an essential de-stresser.
This is not new news for us because over the years, scientific studies have shown that exposure to nature is indispensable for human well-being. Humans have an intrinsic urge to connect with nature and other forms of vegetation. Contact with nature may help reduce feelings of stress, restore the ability to concentrate, and improve the emotional state. Experimental studies have observed that study participants had an improved mood, more self-esteem, and a lower level of stress when they were exposed to these living environments.
Epidemiological studies show increased long-term exposure to green spaces is associated with improved mental health. In these studies, long-term exposure to green space was assessed as, for instance, the amount of vegetation surrounding the home, the percentage of land in the residential neighbourhood dedicated to green space, or the distance from the home to the nearest green space. These exposures were associated with improved mental health outcomes in numerous observational studies, including large, population-based studies and longitudinal studies.
A reduced percentage of tree canopy cover in urban communities exacerbates environmental issues such as air pollution, floodings and the heat island. During the summer months, increased daytime temperatures, reduced night-time cooling, and higher air pollution levels associated with urban heat islands affects human health. As summer temperatures increase, the body consumes added energy to keep cool. At the same time, the pollution sources clustered in neighbourhoods affects our health, it has an impact on respiratory diseases, underlying health conditions that increase the severity of Covid-19. Also, impermeable surfaces and a lack of green space make our neighbourhoods more vulnerable to flooding.
More green spaces are beneficial to our health and well-being, and the Green Cities Foundation is committed to restoring, protecting and increasing the amount of public green space in Canadian cities, while at the same time encouraging individuals to do the same. We are committed to connecting communities across Canada with these important living environments, especially important for the world's increasingly urbanized population.
As stated before, there are a number of reasons why increasing the urban green spaces is highly desirable. These benefits include reducing the mental health impacts of the pandemic, the overall health benefits of access to green space and the environmental benefits of green spaces.
---
The Canadian Nursery Landscape Association is the federation of Canada's provincial horticultural trade associations. Visit www.cnla-acpp.ca for more information. See more on its Green Cities Foundation at gcfoundation.ca.