April 15, 2010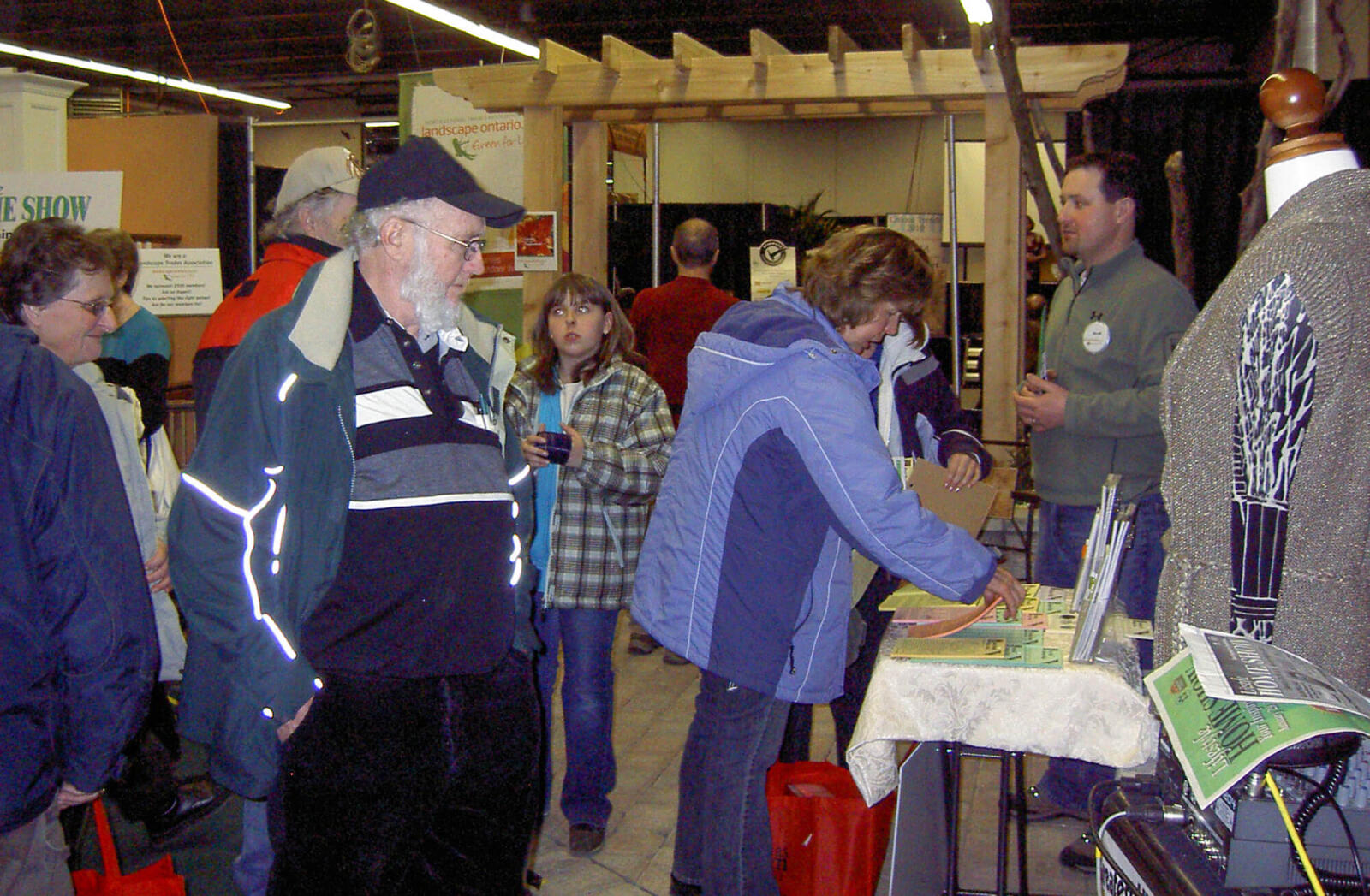 Co-operative marketing of Green for Life
Denis Flanagan CLD
Director of public relations and membership services
Marketing our Green for Life brand to the public may occur in many ways. One of the most effective methods is when staff and LO members combine their expertise and enthusiasm.
A perfect example of this was at the March London Lifestyle Home Show. The London Chapter worked in partnership with the local Home Builders Association as an integral part of the show, which meant that the LO branding message came across loud and clear.
Wendy Harry, London membership coordinator, did a great job working with the Chapter to ensure LO had a very visible display at an entranceway to the seminar area. Local suppliers were featured in the display and members manned the booth all weekend.
I travelled down for the March event to give a couple of seminars, which were very well attended. Overall, a fabulous team effort resulted in once again in the Green for Life message being seen and heard by thousands of consumers.
Way to go, London Chapter!
Over 17,000 visitors attended the show. This is the fourth year LO has had a booth and garden display at this show. The postcard for the July 10 Garden tour, a list of London members and other promotional materials were handed out to help the public learn more about the association.
Member companies who supplied materials for the booth or volunteered to help with the build included, suppliers: Baseline Nursery, Decorative Landscape Stone, Van Horik's Greenhouse; volunteers included: Escapes Outdoor Living Designs, LO London Student Chapter ( Fanshawe College), Patrick Callon Landscape Designer, Pete Vanderley's Lawn Maintenance and Landscape Services, Rural Roots, and Sifton Properties. The contribution of time and resources illustrates how our trusted professionals work generously within the LO family dynamics for the benefit of everyone.
Eight LO member companies had booths in the show: Decorative Landscape Stone, Grand River Brick and Stone, Lobo Landscaping, Permacon Group, TLC Professional Landscaping, Triple H Landscape Supplies, Try Recyling, and Van Horik's Greenhouses.
The London Chapter will also feature a garden and booth at the London spring Home and Garden Show, from April 23 to 25.
---
Denis Flanagan may be contacted at
dflanagan@landscapeontario.com
.