February 15, 2011
Congress focus group reveals attitudes about LO
Tony DiGiovanni CHT
LO Executive Director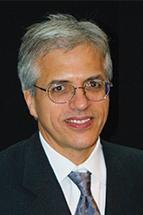 During Congress, well-known industry consultant Jeffrey Scott offered to lead a focus group on membership attitudes toward Landscape Ontario. We jumped at the offer.
Even though we have built-in focus groups involving over 300 volunteers who are engaged on various committees, chapter boards, sector groups and task forces, they are usually members who have intimate knowledge of the association and its benefits. What about those who we don't talk to on a regular basis? What are they thinking? How can we get them more engaged?
The way to truly maximize the benefits of association membership is to fully participate in the programs and governance. Even though we communicate more than any association on earth, it is a challenge to get the message through.
Here are the results of Jeffrey's focus group.
What is the biggest value from joining?
Far and away, it is the discounts for Congress and seminars and other discount programs. LO seems to have a more clearly defined/concrete value proposition.
They also liked getting leads from the LO website. This is not an overwhelming value, but still viewed as a positive and emerging value. Some thought the consumer website a bit confusing; they think it should be easier and more intuitive to find a contractor.
My comments:
The reality is that there is no cost to membership, if members take advantage of the many affinity programs. However, most of the members I deal with on a daily basis tell me that although the discounts got them in the door, the most valuable aspects of LO are the personal and professional growth from contributing to various committees, boards and task forces.
What is the least value?
For members in the outskirts, it's the lack of local chapters. Also, some chapters are very large and a lot of travel is required, or the chapter does not quite represent where they work.
Seminars are not geared toward the small company. Besides adding specific seminars, consider an introductory package for emerging companies. They wished that there was a book to buy, or be given by LO that listed things not to do as an emerging company.
Tony:
We now host over 300 seminars and events, many of them geared to smaller companies. We also have an excellent introductory seminar, which is mandatory for all new members.
When members first joined, what did not happen that disappointed them, or gave them less value than they had hoped for?
The following suggestions were made:
15-minute orientation phone call.
A first-timers' reception at Congress; other ways of getting attention at Congress in first year.
Reaching out by local chapter.
Info on local chapter contacts (president, etc.).
Special acknowledgement when they go to the first chapter meeting as a new member.
Overall - Make new members feel important.
Tony:
These are absolutely great ideas! We believe that our mandatory introductory seminar will help orient new members.
What would they like to see in coming five years?
They thought the logo (picture, phrase) was confusing and too generic, and not connected enough to what they do. The Girl, Swing, Tree did not connect to them if they did hardscaping, or commercial maintenance. The Tree stands out too strong if they do not do tree work. They also suggested the green aspect may be overused in the public, and thus too generic.
Tony:
There was a process to develop the logo: First, we put together a branding committee and hired a professional marketing company. Then we asked the members, "Who is your customer?" Overwhelmingly, they told us that women from the ages of 35 to 55 influence most buying decisions.
We also asked, "What message do they want to communicate to women 35 to 55?" The majority said two things: As the original green industry, they wanted to communicate that our products, services and expertise helped to green lives.
We then tested some icons and taglines with over 300 people. We interviewed customers at garden centres. The overwhelming choice from women 35 to 55 was the little girl on a swing icon and the tagline green for life.
We then went to the board of directors for approval. At the board meeting, some members said that companies deal with industrial, commercial, institutional and public jobs mostly involving males, not women. At that point, it was decided that members could choose the icon that best suited their customers. The common elements are LandscapeOntario.com and Green for Life, however, the tree icon can be used, based on who members want to communicate with.
They feel it is too easy to become a member, wanting the bar raised on membership.
One person suggested re-submittals be required each year. Everyone agreed they wanted to see the LO Club represent a standard for each member. Related to this, they would like LO to police the use of the LO logo more; stopping past members no longer in good standing.
Tony:
We are one of the few associations with minimum entry standards. Companies must be in business at least three years, provide two references, show us two job sites, carry insurance, register with Workers Services Insurance Board and follow a code of practice. However, I believe we need another level of membership that represents the very best. We are now working on an accreditation process that requires accredited members to mentor others. This should take the elitism issue out of the process.
Consider evolving LO website to something similar to a BBB website. Have a place for customer testimonials and rating system. Have a place for customer complaints.
Tony:
Currently the website offers each company the chance to provide a profile where they may differentiate themselves by using testimonials and certifications. There is also a link back to the member's own website. What this focus group tells me is that we are not doing a good job at communicating the many programs and opportunities that we already have in place. This needs to be a priority for us.
Jeffrey Scott has done us a great service by hosting the focus group. I want to thank him and the focus group members for some great ideas.
---
Tony DiGiovanni may be reached at
tonydigiovanni@landscapeontario.com
.