December 6, 2022
Connect with us at Congress 2023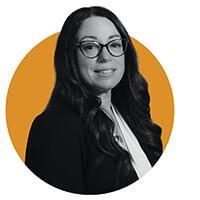 Landscape Ontario's membership team is excited to connect with the landscape and horticulture community at the 50th anniversary Congress Trade Show and Conference, Jan. 10-12, 2023 at the Toronto Congress Centre. If you haven't already done so, please register via
LOcongress.com
using the
Promo Code 50YRLOMAG
to redeem your free pass. Not only do you get free access to the trade show for all three days, you also get access to 15 hours of free education via the LIVE Stage, free admission to the Tailgate Party, and more!
While at Congress, be sure to stop by the LO membership booth (#1221) to find out how to get the most out of your membership. The membership team will be conducting a short survey for both members and non-members. Those who provide their input will be entered into a draw to win an Apple iPad.
LO members are also invited to attend the 50th annual Awards of Excellence ceremony at the Delta Hotel across the street. Buy your tickets online via
LOawards.com
for the black tie evening celebration and see this year's winners announced live. It all kicks off at 5 p.m. with the President's Reception, followed by the ceremony at 6 p.m.
The following morning (Wed., Jan. 11), the association will also hold its Annual General Meeting, also at the Delta Hotel. Join us for a recap of activities and initiatives over the past year and hear what LO has planned for the future. The AGM is your chance to have a say and to vote on motions that arise.
There's so much to see and do at Congress, but be sure to stop by and chat with your LO staff who also have booths throughout the trade show. Check out:
GROW (booth #755): Learn about the free training programs to advance crew members to supervisory positions, how to attract right-fit employees and retain your best people, and more!
Apprenticeship (booth #757): Learn how to get up to $10,000 each for two employees — just for signing them up to this amazing program. It's a win-win for all.
Landscape Trades (booth #2325): The LT team will be handing out free copies of Canada's premier horticultural trades publication, including the popular State of the Industry Issue. The booth is also home to an Ale Trail stop, so come by to enjoy a free beer sample!
This year's Congress is sure to be a memorable event. The annual gathering of landscape professionals under one roof was started by our association pioneers 50 years ago, and is one of the reasons why our community enjoys the success and status that it does today. Congress is a place to connect with old friends — and make new ones — as we look toward the next 50 years.
---