January 4, 2020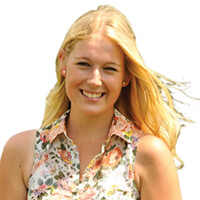 According to Chinese zodiac, 2020 marks the year of the 'metal rat.' In addition to sounding like a good band name, this year is said to be one of renewal, new beginnings and prosperity.
The start of the new year is a perfect time to re-examine your current company culture and take steps to develop a healthy environment for the start of the spring season. As a member of the generation known as Millennials, I know that the younger workforce of today wants more from their job that just a paycheque. They also crave engagement, which creates better staff that are loyal, productive, and miss fewer work days.
At Landscape Ontario, we consistently hear from members that finding staff is one of their biggest challenges. This issue is not isolated to Ontario, nor is it an issue specific to our profession. To start to fix this problem, it's time to re-examine your own business philosophies and culture, and stop blaming the high demands of potential employees. Your company culture sets the stage for your day-to-day activities. The better your culture, the more engaged you and your team will be. If all business owners developed a culture so great that employees wouldn't want to leave, it could easily remedy these current challenges.
When a young visitor saw the LO staff's newly-renovated offices for the first time, he said our space looked "just like Google." And while it may look great, it has also given us a renewed energy and inspired us to function as a more effective team. Google, along with some other companies ranked best in the world for employee satisfaction, adopted some key components into their culture I have summarized as the "four Fs."
Flexibility
Flexible companies that work with their staff to set schedules, accommodate time off and add variety to daily tasks show higher rates of employee satisfaction. Giving employees flexibility adds ownership to their position. Give your staff the chance to own their role, so they can feel like more than just a bit cog part of the machine working for someone else. Provide opportunities for growth and development so that your team members don't have to look elsewhere for these opportunities. Employees who feel they play a crucial role toward achieving a common goal will be engaged, productive and enjoy coming to work.
Focus
Your company's mission should also be your entire team's mission. Everyone should be working toward a goal that is clearly communicated to all staff and they should know how their role contributes to the overall mission. By focusing on key values for your company, you provide opportunities for employees to align themselves with these goals and values, creating greater job satisfaction and engagement with the company. Focus also refers to a company's need to focus on the needs of staff. Without these people, you have no business. Without your business, your staff have no job. There is a reciprocal interest here that must be respected. By addressing the needs of your staff and creating a healthy work environment, you will earn yourself reliable, hardworking employees focused on the success of your business.
Fun
We all spend a lot of time at work, so there has to be some element of fun. It can't be all fun and games, but companies that make an extra effort by providing staff with unique perks can create higher job satisfaction. Team building activities, staff celebrations and contests are just some examples. I recently came across the NVK Staff Newsletter, which inspired me to create one for the LO office staff. It's a simple way to keep things light-hearted and connect employees in a fun way. Other perks like health and dental benefits, classified as FUNdamentals, have also been proven to increase employee engagement.
Family
You have likely heard our executive director say on at least one occasion that Landscape Ontario is like one big family. Your co-workers truly do become like a second family — especially in those really busy months where you spend more time at work than at home. Families treat each other with respect, have open and honest communication, and value what each unique person brings to the table. Families also have disagreements, but it's the way these situations are handled that matter most. Think the Bradys (the Brady Bunch) rather than the Lannisters (Game of Thrones). Stamp out the politics and drama in the workplace and create a culture that values openness, trust and hard work to create a healthy environment.
The new year offers an opportunity to develop new strategies for bolstering a positive company culture. I hope you make 2020 a fantastic year.
---