February 4, 2020
Creditor proceedings and bond claims
BY ROBERT KENNALEY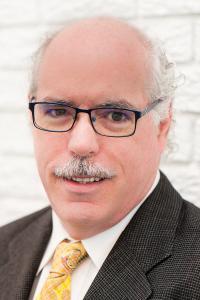 In the last couple of years, several high-profile insolvencies (including Carillion, Bondfield and Sears) have resulted in proceedings commenced under the
Creditors Companies Arrangement Act (CCAA)
. In this article, we will discuss the subcontractor's ability, where the principal under the bond has obtained
CCAA
protection, to pursue the bond claim notwithstanding the usual Initial Order issued under section 11.02 of the
CCAA
, which stays any proceedings "against or in respective of" the principal, its business or its property. Some would argue, for example, that because a claimant will not be able to prove a claim against the bond without first establishing that the principal owes it monies under the subject contract or subcontract, any proceeding to enforce the bond must be a proceeding "in respect of" the principal. We would not agree.
First,
an action against the principal is not, based on the plain wording of the standard form bond itself, a condition precedent to a claim. In addition, numerous cases confirm that claimants can and do pursue labour and material payment bond claims in proceedings to which the underlying debtor/principal is not made a party. See, for example,
Truro (Town) v. Toronto General Insurance Co.,
[1974] SCR 1129, 1973 CanLII 169 (SCC),
Harris Steel Ltd. et al. v. Alta Surety Co.
, 1992 CanLII 4560 (NS SC),
Campbell Comeau Engineering Ltd. v. Alta Surety Company,
1996 CanLII 5343 (NS SC),
Williams v. Axa Pacific Insurance Co.,
2003 CanLII 49306 (ON SC) and
Harris Steel Ltd. v. Seaboard Surety Company of Canada,
2003 CanLII 49313 (ON SC).
In addition,
a labour and material payment bond is a guarantee, made by the surety, that the bonded contractor or subcontractor will pay its subcontractors for their labour and materials supplied to the bonded project. This is significant given section 11.04 of the
CCAA
, which provides that an order for a stay under section 11.02 has no effect on proceedings against a person, other than the company in respect of which the order is made, who is obligated under a guarantee in relation to that company. The rationale for s.11.04 (as it applies to sureties) was addressed in
Browne v. Southern Canada Power Co.
[1941] CarswellQue 14 (C.A. Que.), an often cited case of the Quebec Court of Appeal in which the court rejected a surety's argument that an action against it on a bond should be stayed. The Court stated:
"It is a somewhat startling proposition that a surety can avail himself of the bankruptcy of his principal debtor to avoid or modify his own obligation. A contract of commercial suretyship, such as is under consideration in the present case, is generally for the very purpose of guaranteeing the solvency of the principal debtor. … . The very special remedies authorized by law for the exclusive benefit of a debtor company are not available to third parties. The Companies' Creditors Arrangement Act is a special statute, to be restrictively interpreted, and its benefits accrue to those alone envisaged by the statute. Its provisions only come into play after the debtor has become bankrupt, thus involving the sureties, and what happens after that event affects the company only. Any delay given for payment of the company's debts as an insolvent … do not and were not intended to operate as a release of any of the obligations of the company's guarantors. … It is always possible that a debtor, whether a person or a company, will become bankrupt. That is not something inherent in the debt, but it is in most cases the reason why a guarantee is demanded."
Similarly,
in Northern Transportation Co., the Alberta Court of Queen's Bench adopted the approach in Brown to hold that a s.11.02 stay ought not extend to those who guarantee the debtor's obligations:
"The nature of a contract of guarantee is that the primary debtor will perform his contract and the guarantor has to answer for the consequence of the primary debtor's default: Schell v. McCallum & Vannatter (1918), 57 S.C.R. 15 (SCC), [1918] 2 WWR 735, at paras 50, 51 Brodeur J. (dissenting).
. . .
"In addressing the public policy objectives of the Act to keep the debtor company in operation and to treat the creditors fairly, the Court in Keddy Motors further held at p. 5 that: "[s]uits against guarantors who are principals ought not to have any adverse effect upon the operations of the company; indeed, satisfaction of debts by realization of guarantee should enhance the financial position of the company. The principals — not the company — will suffer the effect."
We also suggest
that a reading of section 11.03(2) of the Act supports our position. Sureties, of course, will often take guarantees from the directors of the principal company to which it provides bonding. Section 11.03(2) provides that a section 11.02 stay "does not apply in respect of an action against a director on a guarantee given by the director relating to the company's obligations." This accordingly allows the surety to proceed against the directors on the guarantees notwithstanding the stay. We suggest that section 11 ought not be interpreted to shield the surety from claims against guarantees it gives (through bonds) while allowing the surety (by virtue of section 11.03(2)) to pursue the guarantees it has received from the principal's directors. This, we suggest, would be an inequitable interpretation of Section 11, which would lead to absurd consequences.
In the end, where an insolvency above them in the construction pyramid seems possible, contractors and subcontractors should do what they can to preserve remedies that do not rely on privity of contract, including claims for lien, hypothecs in Quebec, trust claims and labour and material payment bond claims. Where such a bond claim is made, claimants should consider taking steps to push the claim forward promptly, notwithstanding any stay of proceedings ordered under the CCAA.
Robert Kennaley practices construction law in Toronto and Simcoe, Ont. He speaks and writes on construction law issues and can be reached for comment at 416-700-4142 or at rjk@kennaley.ca. This material is for information purposes and is not intended to provide legal advice. Readers who have concerns about any particular circumstance are encouraged to seek independent legal advice in that regard.