July 15, 2012
By Helen Hassard
Membership and Chapter Coordinator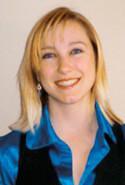 With summer in full swing, I'm sure many of you have had the chance to brush up your customer service skills. I say skills, because it certainly doesn't come naturally to everyone.
At Landscape Ontario, you are our customers. As such, we're always looking for new ways to make you happy and keep you coming back. At the office, Jane is the main receptionist, but Kathy, Kathleen, Laura and I all help with answering phones as needed. You never know who you'll get.
The main job we have is to answer member questions, although we're not all from the industry. I myself am more prone to killing plants than nurturing, but we know a lot about the LO programs and benefits. If there's something we don't know, we will do our best to find an answer, whether it's from another staff person, another member, or of course, Google.
We also answer consumer questions. Most times this results in directing them to our website www.landscapeontario.com, so they can find a member. Sometimes it's playing guess-what-type-of-plant I'm describing. This usually ends with directing them to a member.
Keeping you informed
Besides that, the communication team tries to cover relevant industry news and answer your questions in our magazines before you even ask the question. The e-news is meant to keep you informed about all the local happenings, not just what LO is doing, but also our partners. Members who are interested in keeping up-to date with association and industry events can add themselves to the mailing list for any of the nine chapters.
We also work with hundreds of members on our local chapter boards, sector groups and committees to make sure all of our LO programs and events reflect your needs and expectations. If there's something you'd like to see happen in your chapter, or with your sector group events, you are welcome to participate and make a change.
Improving our service
So enough bragging about what we already do, I'd like to hear from you. Is there anything you can recommend on how to improve our customer service? All suggestions are welcome, but as mentioned previously, asking us to help you with your landscaping projects won't be of much benefit. But it is our goal to make LO programs and benefits as easy to navigate as possible, so that members continue to use their membership to its full potential.
---
Call at 1-800-265-5656, ext. 354, or email
helen@landscapeontario.com
, or tweet me about it at
@LOMembership
. I would like to hear your thoughts and feedback.