October 22, 2020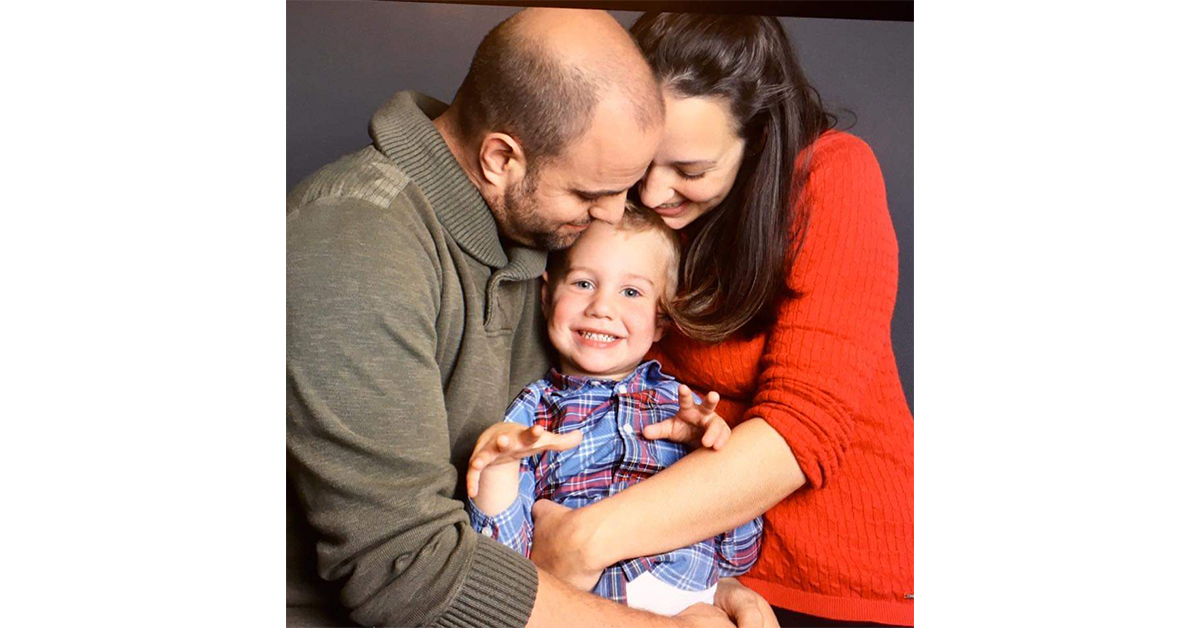 New landscape for frontline Da Ponti family
Landscape Ontario members recognize frontline couple with $5,000 garden makeover
---
Landscape Ontario received over a thousand stories of friends, neighbours and family members who have helped to improve the lives of those in their community throughout the Covid-19 pandemic. Now, we are excited to announce the 10 amazing frontline heroes who will receive the garden makeovers! Read the incredible stories of dedication, selflessness and compassion at www.landscapeontario.com/hero and stay tuned to Landscape Ontario this fall and into spring 2021 to see the finished garden makeovers!
Meet all 10 frontline heroes
In March 2020, as Covid-19 cases began to spike across the country, hospitals implemented strict no-visitor policies to slow the spread of the virus. Suddenly, critically ill and dying patients could no longer have family members by their side for support.
"It was heartbreaking," says Élise Da Ponti, an ICU nurse at Ottawa General Hospital. "Just really, really hard for patients, for family members, for staff."
ICU teams are notorious for their resiliency and creativity, and such was the case for Da Ponti and her colleagues, who quickly reached for their own phones and tablets to let patients and families see and speak to each other. It wasn't ideal, but it allowed some semblance of connection.
"A lot of our patients are intubated and can't actually speak," explains Da Ponti, "but at least family members could see them and talk to them and know that they were being cared for."
Da Ponti has been providing that care for eight years in the ICU unit at Ottawa General. Before that, she worked as a nurse in Switzerland for a year and in an emergency department back in Canada for several years. This year has been unlike any other.
"Luckily, we haven't had that many cases here, but it has been pretty scary and stressful," says Da Ponti.
"You're always thinking worst case scenario, and giving care can just take longer. At the same time, you want to kind of avoid being in a room for too long, especially for a Covid patient. So you want to give the best care, but you don't want to expose yourself because ultimately you have to go home to your family."
Da Ponti's family includes husband Marc-André and four-year-old son Noah, aka the "little monster." Marc-André has also worked on the front lines during the pandemic as a paramedic. Like Élise, he works 12-hours shifts, so it's been "quite the juggle," says Élise. Thankfully, though, Elise's parents have stepped up to help out.
"I don't think we would have been able to do it without my parents, that's for sure," says Élise.
Her parents have even opened up their home for the Da Pontis to live in as they finish building a new house east of Ottawa.
That's right. On top of working 12-hour shifts during a pandemic and with a four-year-old, the family are in the middle of building a new home. But Élise says the house is actually giving them a lot of motivation to keep going in such challenging and uncertain times.
"It's such a beautiful, peaceful 20-acre property, and we spend a lot of time there, even just playing, walking through the forest. So our motivation is really just to spend the time together with our son there, getting things ready to move in. It's a light at the end of the tunnel."
As for how they'll landscape the new property, Élise says they haven't quite decided but that they want something that's easy to maintain and that includes plants native to the area.
"It's kind of a blank slate all around the house, so this [win] couldn't be better timing. It was an amazing surprise and we're super grateful for it."