December 15, 2009
Dan starts his own company
By Mark Bradley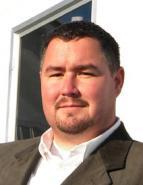 The following is the first article in a series that follows one landscaping company's struggle to improve operations, profitability and quality of life. Names, or incidents referenced in the article, are fictitious and for instructional purposes only. Any resemblance to actual persons, companies, or events is entirely coincidental.
Exactly ten years ago, Dan quit his job as foreman at a local landscape business and started his own landscape company, Danscaping Inc. Dan was certain that if he was the one calling the shots, things would run smoothly and he'd reap the rewards. To help him achieve this vision, Dan built a small crew of five employees, who worked long, hard days, and were productive and profitable.
Over the next few years, Danscaping really started to grow and things got busier than ever. Dan was determined not to make the same mistakes his former boss made, so he spearheaded morning planning and job monitoring. At the same time, Dan's evenings were filled with chasing leads, refining designs, tracking invoices and trying to plan the next day's work. It was exhausting, but Danscaping's growth kept him motivated.
Soon Danscaping was winning more jobs, bigger jobs, and bigger snow contracts. It was exactly what Dan thought he wanted, but reality was about to make a wake-up call. Dan regularly worked 90 hour weeks. If he wasn't selling jobs, he was fixing problems. His foremen had lost interest in productivity. Dan would often visit a site to find work half-finished, labourers wandering aimlessly, materials scattered everywhere, and a homeowner complaining that the paving stone patio just installed was not the colour selected.
When Dan was busy putting out fires, his sales pipeline fell apart. Dan would arrive to sales meetings late, unprepared, unkept, and inattentive. While clients tried to communicate their garden visions, Dan's thoughts drifted back to the project he just left.
Dan was losing control over Danscaping. Half-finished milestones on every project created serious cash flow problems. Danscaping had several accounts frozen and credit cards maxed out. Sales were up from last year, but the bank balance was down, because profits were being wasted on inefficiencies. Things were completely the opposite of what Dan had envisioned. He was working harder for less profit and still nothing was getting done right!
Dan faced a difficult crossroads. He was either going to fix Danscaping's problems, or he was going to dissolve half of his business, keep a few of his key guys, and go back to the old way of running things. While contemplating this difficult decision, Dan thought of the only person who could help him decide what to do — Bill Sanders.
Dan admired Bill, who was 15 years older than Dan and had built himself a great landscape company. Bill barely had to work anymore; he kept up some relationships with his best clients and helped mentor his new managers, but otherwise came and went as he pleased. His company, it seemed, ran itself.
As he pulled up to Bill's place, Dan found Bill tinkering with his boat behind the shop. After exchanging pleasantries, Dan began to talk about his troubles with Danscaping, his life, and now his marriage. "I need your help," said Dan. "The stress and frustrations of running Danscaping just aren't worth it anymore. I know you don't have the same problems. You've figured this industry out. I need your help, Bill—I won't last one more year without it, I just know it."
Bill looked thoughtfully at Dan. He pulled out a pair of cigars, passed one to Dan, and began to think about what he was going to say. Bill knew he couldn't fix Dan's ailing business himself, nor did he have the time to do it. Bill also knew he was scheduled to spend the next month at his cottage. It was a trip he had promised his wife at the start of the season, and Bill never broke a promise to his wife.
"Listen — there's no secret to the way I run my company. We use a simple set of systems and tools that ensure our people work efficiently and make the right decisions. But this doesn't mean I can fix your company. Heck, I might even make things worse!" stressed Bill.
"You won't," pleaded Dan, "It can't get much worse. I just need you to look at Danscaping for a week and point me in the right direction."
"A week?" gasped Bill. "I'm bound for the cottage this month."
Bill paused. After owning a business, selling work, and building relationships for many years, he'd become good at reading people. Dan was a beaten man, and Bill just couldn't let a friend down. Bill leaned over and looked Dan squarely in the eyes.
"I'll tell you what, Dan. I can't give you a week of my time right now, but I'll give you my cell number and you can call me in the evenings. I'll talk to you from the cottage and I'll see what I can do. But you need to understand that the only person who can fix Danscaping is you, Dan. I can't fix your company for you."
The wrinkles on Dan's forehead relaxed. Neither man said anything for a while, and after finishing their cigars Dan extended his hand out to Bill. "I can't thank you enough for your help," he said. "You won't regret it!"
Next issue:
Everything starts with an operating budget.
Wish you knew a Bill to help steer your company in the right direction? Join LMN and Landscape Ontario for the Seize Control: your Operating Budget workshop series. Bring your company's numbers, and leave with an operating budget and pricing system built specifically for your company. At only $100 for three full days of education, guidance, and advice, there has never been a better opportunity to improve your business. For more information, go to
www.horttrades.com
, or
www.landscapemanagementnetwork.com
, email at
workshop@landscapemanagementnetwork.com
, or call 1-888-347-9864.
---
Mark Bradley is the president of The Beach Gardener and the Landscape Management Network.