June 15, 2013
Debating a regulated trade
Tony DiGiovanni CHT
LO executive director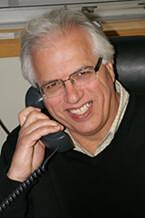 For years, many members have expressed the opinion that the landscape industry should have mandatory regulation like plumbers and electricians. Supporters say regulated trades have a better image, receive higher income and enjoy greater respect.
Approximately 20 years ago, we were asked by the government if the trade wanted to be regulated. We spent a year studying the issue and decided, based on member wishes, not to proceed. Ten years ago we had the same opportunity. Members were split 50/50. At a recent Waterloo Chapter meeting, I asked for an informal vote and was surprised to learn the majority in the room wanted us to pursue this direction.
We now have another opportunity to study the issue of mandatory regulation. There are regulatory examples, particularly in California and Europe, that give us a glimpse of the advantages. We need your viewpoint. As a starting point, I have listed possible advantages and disadvantages from an industry and consumer perspective.
Advantages from an industry perspective
Protects the consumer from shoddy work
Protects the health and safety of consumer and employee
Improves the image of the industry
Improves the quality of competence
Prevents the "race-to-the-bottom" that many experience
Makes it easier to make a decent living
Increases barrier to entry and therefore increases prices and revenue
Encourages trade as a career choice
Disadvantages from an industry perspective
Makes it more difficult to enter the industry
Stimulates the underground economy
Promotes the do-it-yourself market, because of higher costs
Increases barrier to entry, therefore less people in the industry
Advantages from a consumer perspective
Helps the consumer evaluate the difference between good and bad work
Greater possibility of receiving quality work
Protects the consumer's investment
Disadvantages from a consumer perspective
Increases cost
Some studies have shown that quality does not necessarily result from regulation.
There are also some alternatives to regulation that addresses the quality and public protection issues. They should also be discussed.
Alternatives to regulation
Certification programs offer a low cost alternative to government regulation of the trade. The consumer has greater freedom of choice and can control the risk.
Develop and promote standard warranties and guarantees to protect the consumer
Encourage government to enforce appropriate health and safety standards
Develop consumer reporting programs
Awards of Excellence programs
Develop an "Approved Landscape Contractor Program"
Output Monitoring — This is a unique idea based on the premise that your work speaks for you. We could develop a process of peer-to-peer monitoring that gets publicized to consumers
Registration requirements
Let's start the discussion. Let me know your views at
tonydigiovanni@landscapeontario.com
. You can also access the group discussion on LinkedIn. If you are not a group member, go to this site and request permission to join,
http://linkd.in/18Igyku
.
---
Tony DiGiovanni may be reached at
tonydigiovanni@landscapeontario.com
.