January 15, 2017
By Myscha Burton
LO Membership and Chapter Coordinator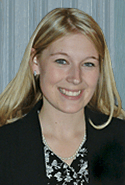 On Dec. 8, Landscape Ontario hosted its annual Governance day for all chapter and sector group board volunteers. Governance allows members from these different groups to meet and discuss best practices, address challenges and help make decisions that direct the future of the association.
This year's Governance hosted many seasoned veterans as well as a lot of new faces. The common factor between these two groups is that everyone learned something. Throughout the many discussions we heard many members say "Did you know…?" and "I didn't know…" in reference to membership categories, benefits and the crucial roles both chapter and sector groups play in helping LO and its members prosper. There was a lot of discussion around chapter activities and the huge value in the many networking and educational opportunities these events offer. In that spirit, I present to you, the nine things you need to know and do this winter as an LO member:
You are part of a regional chapter
Each of the nine chapters has its own Board of Directors which includes a president, vice president, provincial board representative, treasurer, secretary and many directors. Your chapter boards work closely with LO staff to host meetings with guest speakers, provide training opportunities and organize social events. Chapters also actively engaged with community greening projects and are your local connection to fellow horticultural professionals.
Staff are members too
Your employees also benefit from your LO membership with discounted pricing on seminars and training opportunities, electronic communications and digital subscriptions to LO magazine. This winter, sign your staff up for a course at LO. Send us their names and email addresses and we will ensure they receive digital copies of the magazine and notifications about upcoming events. Bring them to Congress and to a chapter event — great ways to help engage them in the company they work for and in the association they belong to.
Congress Conference
Start 2017 off right by attending Congress. It is truly the place to be this January. In addition to the massive trade show floor, there are also over 25 conference sessions, all geared to help you become more successful. Whether you are a business owner, manager, or part of a team, there is a Conference session of interest to you.
LO booth
The LO booth at Congress will be a little different this year. It will still be the hub for information about Landscape Ontario, but we are putting an emphasis on the community that is Landscape Ontario and are encouraging everyone to visit our booth to connect with fellow professionals. Our members are what make Landscape Ontario what it is, and we encourage you to share in this communal ownership of LO and utilize the booth for your networking needs.
Tailgate
Where can you get great (free) food, entertainment and dancing and the best-of-the-best horticultural professionals? The answer is the Congress Tailgate Party. Happening Jan. 11 after the trade show closes, Tailgate brings everyone together in a relaxed, friendly atmosphere. Admission is free with your trade show badge. You will regret not coming to this.
Chapter meetings
Chapter meetings are in full swing all across the province this winter. Meetings run monthly until April and include topics on sales, marketing, staffing, the ever-popular MTO meeting and sample vehicle inspection, plus many others. You will benefit from expert speakers and the informal meetings that take place before and after the actual meeting are an excellent chance to network with colleagues.
Ski and Spa Day
What are you doing on February 23? The annual Georgian Lakelands Chapter's Ski and Spa Day is a great way to shake off those mid-winter blues, see friends and also make some new connections. Members of every chapter are welcome to attend to ski, visit the spa, or do both.
Winter seminars
There are over 100 seminars happening this winter. Many of these are hosted at LO's home office in Milton, with some held regionally throughout the province as well. The full list of topics and dates as well as registration can be found at horttrades.com/seminars. There is literally something for everyone, and remember, you and your staff are eligible for the member savings on these courses.
Sector-specific lectures and conferences
This winter, the annual Lighting Conference and the Lecture Event for grounds management and landscape contractors return with great speakers. LO's sector groups provide topics of relevance to their professions and provide a great venue for contractors, suppliers and educators to get informed on the latest method and technologies in the field.
All event details are available on horttrades.com, or you can contact me directly at
myscha@landscapeontario.com
or call 1-800-265-5656 ext. 2333.