September 15, 2011
Discounts, promotion and more with LO membership
By Helen Hassard
Membership and Chapter Coordinator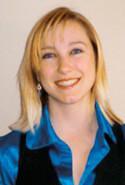 It's that time of year again, when Landscape Ontario renewal invoices are starting to arrive, and you're asking yourself what value you receive from being a member of LO.
With any luck, you're beginning to wrap up a profitable season. Maybe you allowed some time to relax and network at one of our many chapter golf tournaments, baseball events or barbecues. Just in case you didn't have time to take part in the aforementioned events, I thought I would help remind you why you joined the association in the first place, or maybe point out the cost saving benefits to improve this year's bottom line.
Keep in mind that not all benefits apply to every membership type, so if you're not sure what you are entitled to go online to
www.horttrades.com/membership/categories.php
, or contact me directly at
helen@landscapeontario.com
.
Endorsed supplier discounts
Taking advantage of supplier discounts will as much as pay you to belong to Landscape Ontario. As an example, your membership qualifies you for savings of up to $11,000 on any General Motors lease or purchase. And when you purchase the gas for that vehicle, you save nearly three cents per litre. These are just some of the savings through your LO membership.
Through a partnership, LO and CNLA have worked out deals for our members that offer a wide range of companies such as Telus, RBC, Petro-Canada, Mark's Work Warehouse, etc. The full list of endorsed suppliers and the discount you receive may be found at www.horttrades.com/membership-services---tools---financial.
As a member you save around $80 per seminar. Also, if your company is a member of LO, then all of your employees are automatically members as well and can use the discounts. Seminars run in the winter months. To find out more about the many education opportunities through your LO membership, go online to
www.horttrades.com/seminars
.
Chapter meetings and events
All nine of our chapters have at least five meetings a year and a number of special events. These events offer you an opportunity to network with peers in the industry and learn something new. Most meetings are free and all employees are welcome to attend.
All active members of LO are recognized in the online LO directory and gain access to our logo and free marketing materials. Active member companies are listed on
www.landscapeontario.com
. Associate member companies are listed at
www.horttrades.com/membership/associate.php
.
You receive a discount per square foot on your booth at Congress, Expo and Green Trade Expo.
Advertising benefits
Members receive a discount on advertising in both LO publications,
Landscape Trades
and
Horticulture Review
. The magazines reach thousands of industry professionals. To obtain a rate card, visit our website
www.horttrades.com
and look under shows, media and awards.
Finding a meeting venue or training facility in the GTA is not an easy task and can cost your company big-time. The Landscape Ontario home office, just off the 401 in Milton, welcomes its members to utilize the space for their business needs. There are numerous meetings, seminars and events held at home office each year, so booking well in advance is important.
Remember that easy payment of membership dues can be paid online at
www.horttrades.com/dues
.
---
Helen Hassard may be contacted at
helen@landscapeontario.com
.