July 24, 2017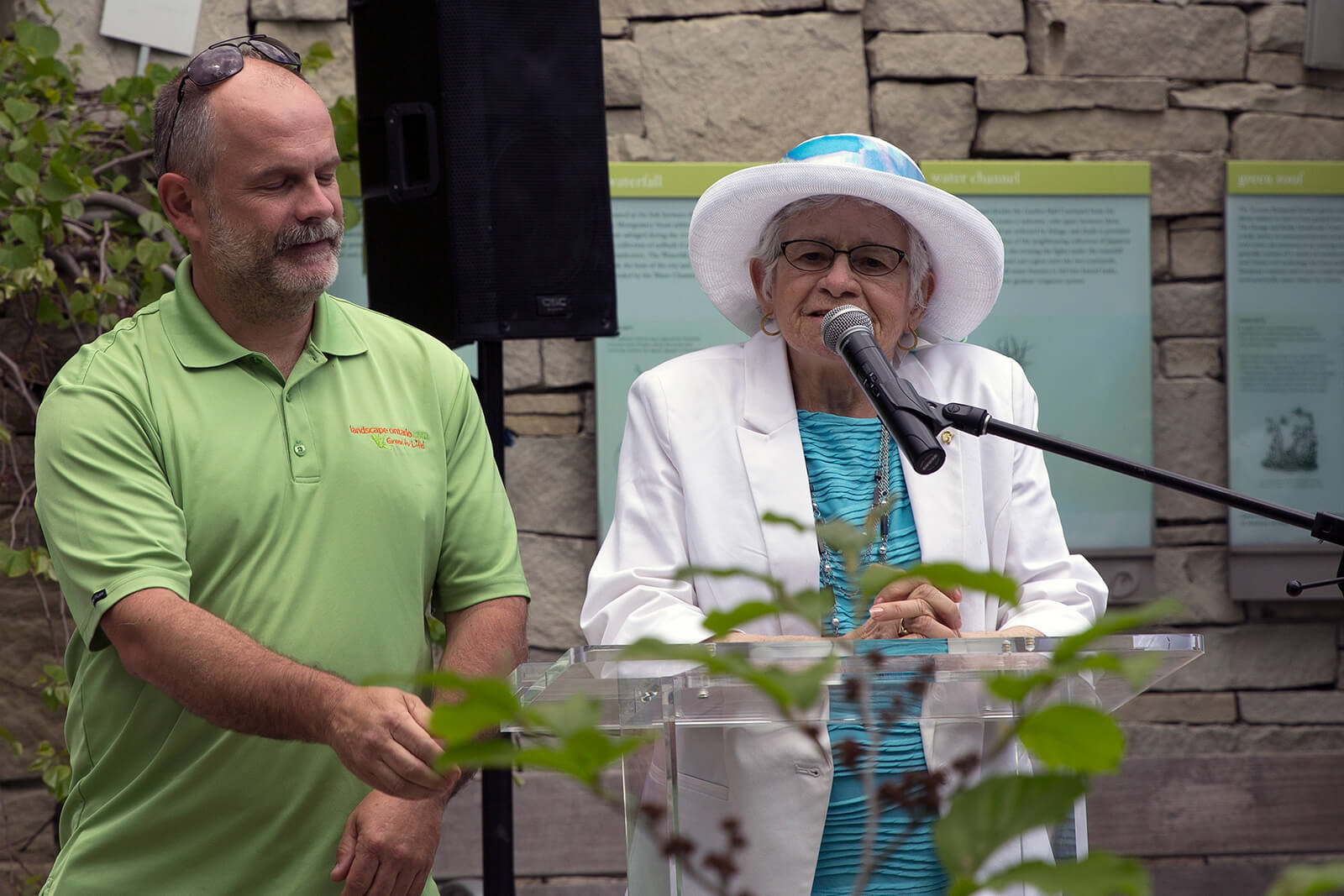 Enduring distinction for Monica van Maris
LO past president Monica van Maris is the inaugural recipient of an award named in her honour, the Monica van Maris Green Professionals Woman of Influence Award.

The distinction, presented by LO in partnership with the Toronto Botanical Garden, recognizes women whose work and vision have made an influential impact in the green industry.

LO's President Paul Brydges presented the award at the TBG's Woman to Woman luncheon, held on May 30. Monica's daughters Carol, Anna and Barbara van Maris also attended the event. In her acceptance remarks, the longstanding volunteer reflected on her role to encourage more women to participate in green industry leadership, since they were already such essential contributors to their family businesses.