August 15, 2014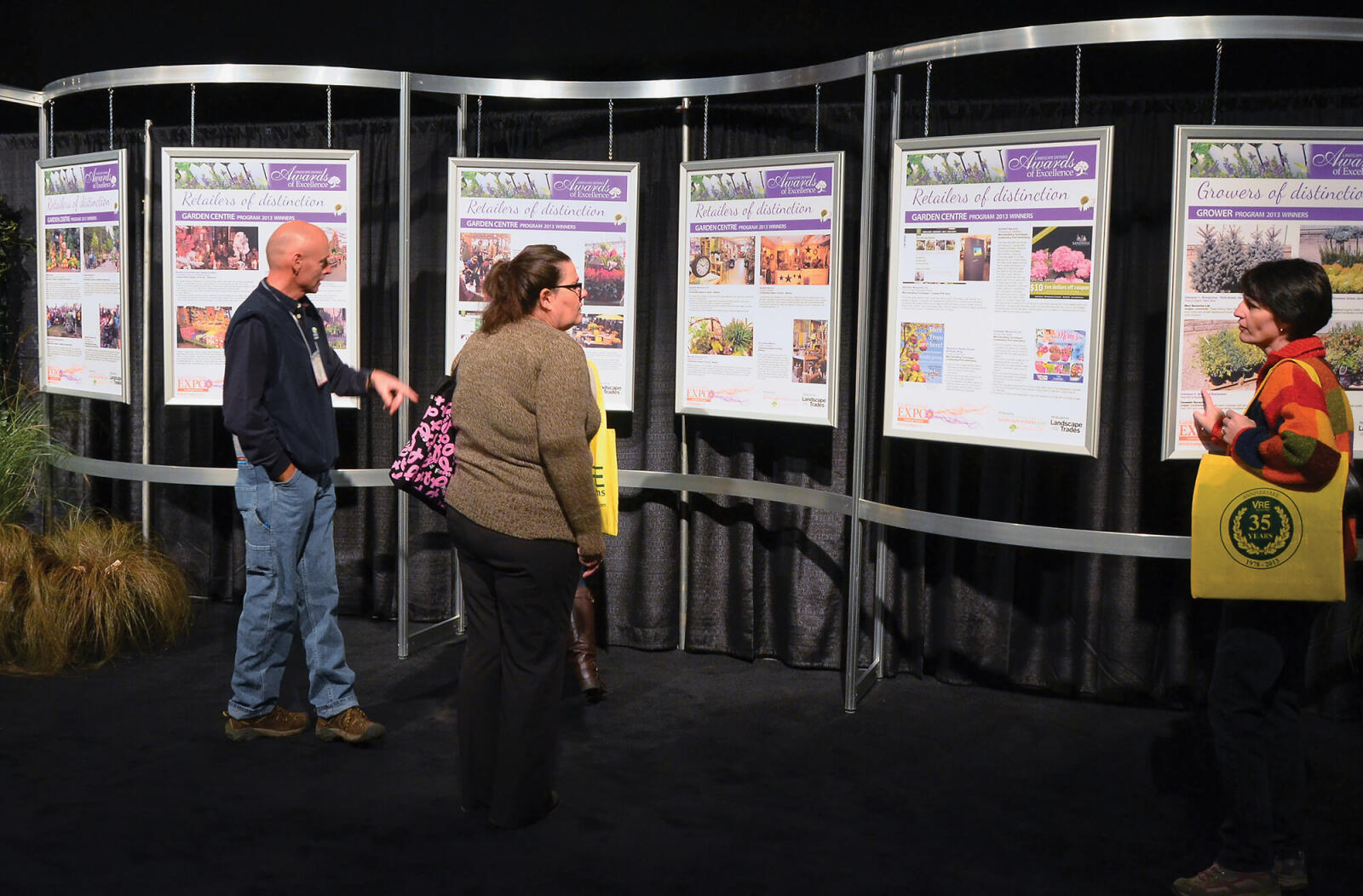 Expo announces fall line-up
Building on more than a decade and a half of success, the 15th anniversary edition of Garden & Floral Expo is right around the corner, and excitement is starting to build.
The Oct. 22 and 23 trade show will return to the North Building of the Toronto Congress Centre, and will continue to thrive and serve the Canadian floriculture and horticulture retail communities.
Garden & Floral Expo is the one-stop shop to explore new product offerings, meet vendors, learn about trends, socialize and share ideas with peers and retail experts. Each day offers free stage demonstrations at 10:30 a.m. and 2:30 p.m., as well as ticketed lunch events at noon.
Day One will be full of inspiring ideas. The Inspiration Theatre (our main stage) will kick-off with Winter Florals That Wow; your opportunity to learn about what's coming up on the style horizon and prepare you for the winter season. The stage will also host a live floral design competition — come see who will win Canadian Florist magazine's Inspired Designer title.
Landscape Ontario's Interior Plantscape Sector Group will host a lunch workshop on Holidayscaping: The Revenue Stream You Need to Know About. This session will provide details on how you can incorporate this emerging profit centre into your retail centre, or as an add-on to your current business profile. Opening day at Expo will be capped off with The Top Ten at the Welcome Reception, hosted by Karl Stensson. All delegates are invited to hear unique ideas from 10 of their peers, while enjoying refreshments and learning tips for success.
Day Two will see timely business topics such as seasonal staffing and branding issues take centre stage. The ticketed lunch event, hosted by our Garden Centre Sector Group, is entitled Driving Seasonal Sales: Winning Strategies for Garden and Floral Retailing. It will be presented by Peter Cantley. He has been in the floral and garden business for more than 45 years, with the past 30 at Loblaw Companies Limited, as vice president of Floral and Garden until his retirement in June. He will draw on his experience at the helm of a major Canadian retailer, and provide insight into strategies used to differentiate your company, and win in the highly competitive horticultural retail environment. Cantley will capitalize on his visits to floral and garden retailers across Canada and the globe, and provide examples from his many years of his in-store success. This is a retail-driven session not to be missed.
Landscape Ontario Horticultural Trades Association remains committed to setting the standard and meeting the changing needs of the industry. The association's commitment, event partners and sponsors strive to find the resources and tools to promote your prosperity.
Don't miss the 2014 edition of our trade show for independent garden centres, florists, designers, Interior plantscapers, nursery growers and mass merchant retailers. Discover the trends driving the market — and your success!
Back for the 2014 edition of Expo are personalized VIP passes for the show. Trade show admission is $10 per member before Oct. 3, and then goes up to $15 per member, unless you have a VIP pass. The pass is a complimentary entry into the show for both days. Exhibitors have passes and are happy to invite you on their behalf. Simply contact one of your suppliers and ask to be their guest at Garden & Floral Expo 2014.
Not sure if one of your suppliers is at the show? Please take a look at
www.loexpo.ca
for up-to-date listings. If your supplier is not exhibiting and you think they should be there, let them know — and let us know, we would like to welcome them to the Expo family. Contact Heather at
heather@landscapeontario.com
to sign them up.