May 30, 2013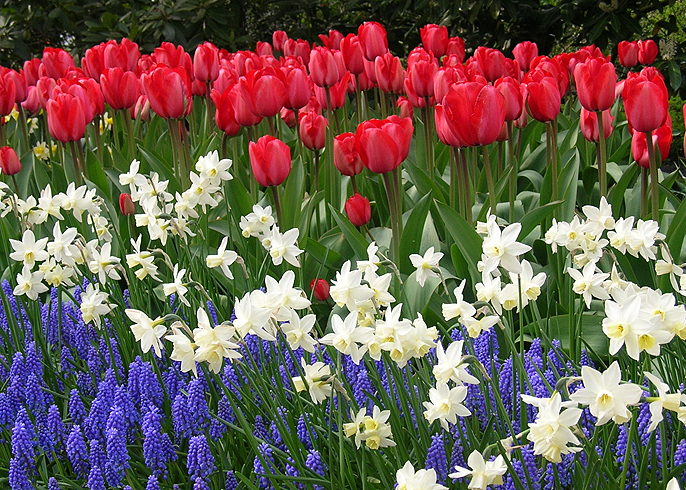 Fall gardening brings spring colour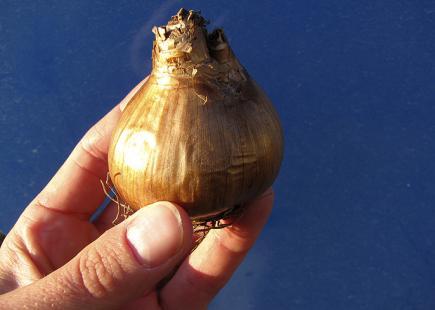 Don't pack away those gardening tools yet! If you would like your garden full of colour next spring, fall is the perfect time to plant bulbs that yield spring flowers, such as daffodils, tulips, hyacinth, crocus and snowdrops.
Hardy fall bulbs must be planted in the fall, as they need to rest dormant during the long, cold winter. Ideal planting time is from September to December, even after the first frost, as long as the ground can still be worked.
"Fall is one of a gardener's favourite seasons, because it is when you get to plan and create what your garden will look like for the next year," said Denis Flanagan, public relations manager for Landscape Ontario.
Bulbs are as easy as:
Dig:


Bulbs grow in any well-drained garden soil that is loose and porous. A good rule of thumb is that the planting depth should be 3x the diameter of the bulb.



Drop:


Make sure the pointed end of the bulb faces upwards. For the best effect, plant in small groups, not straight lines or rows.



Done:


Cover the bulbs with soil and water them really well. Adding mulch will help prevent weed growth, retain moisture and insulate against severe winter cold and temperature fluctuations.

Bulbs are available in a wide range of varieties, types, colours, heights and flowering times. When choosing bulbs for your garden this fall, be sure to use firm, healthy looking, top quality bulbs that are now available at Green for Life garden centres. Find one near you at www.landscapeontario.com.

Since Holland is the largest bulb producer in the world, and Canada's primary supplier of flower bulbs, consider visiting some of the famous Dutch gardens including:



Keukenhof


Boasts an impressive display of a staggering 7-million spring bulbs.
See www.gardenvisit.com/garden/keukenhof



Palais Het Loo


Often called the "Versailles of Holland" because of its axial layout, fountains, parterres and statues. See www.gardenvisit.com/garden/palais_het_loo



Appeltern


Provides a changing exhibition of garden design, with over 150 model gardens. There is a large plant collection and examples of design by well-known Dutch garden designers, landscape architects and authors. See www.gardenvisit.com/garden/de_tuinen_van_appeltern

For more detailed information on flower bulbs, Landscape Ontario recommends visiting
www.digdropdone.com