January 15, 2011
Focus is on leadership in 2011
Tony DiGiovanni CHT
LO Executive Director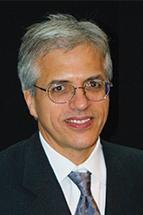 We are a very fortunate association. There are over 300 active volunteers sitting on the various boards, committees, chapters and sector groups. Chances are you are one of them.
Why do you do it? Why do you spend so much time on association activities? How do you benefit? These are interesting questions.
Members repeatedly tell me they gain much more than they give. They talk about experiencing financial, social, professional and personal growth. President Tom Intven stresses that full benefit of association membership can only be unlocked through engagement. His theme, Prosperity through Engagement, is meant to highlight the paybacks of becoming fully involved.
Working with others to build a great community and industry, re-energizes people and provides meaning to life. Engagement helps you make a positive difference. Engagement stimulates leadership.
Focus on leadership
In my view, the best way to advance the sector and create a prosperous, professional, ethical, trusted, valued and recognized industry is to focus on leadership development. The industry needs leaders to shape the future. It needs members to take responsibility and become planners and builders. The industry needs you to contribute, participate and take action.
All positive change requires optimistic people who reflect, prepare and take action within a framework of ethical conduct. I believe the best way to teach leadership is to model it. We should take some time to define what leadership means and develop a plan to emulate, model and teach leadership skills. There are many leadership institutes that focus all their activity on leadership development. Studying the methods and results used by these institutes would be a good place to start. Perhaps we can emulate or partner with an existing institute like Dale Carnegie. We can make some very powerful changes to our industry and society by cultivating an army of leaders who model professional, ethical and trustworthy behaviour. I believe most success factors (organization, customer relations, hard work, focus, employee relations, finance, sales, balance, competency, learning, etc.) are rooted in credible leadership.
The purpose of leadership within the framework of the association is to change our industry for the better. How do we do this? There are many books written about leadership and change. At the core is the concept that changing the world starts with an inward change. We have all heard the wisdom quotes such as, "Change yourself and you will change the world," or, "You must be the change you want to see in the world." This is a powerful concept. It is a worthwhile focus for Landscape Ontario in 2011.
---
Tony DiGiovanni may be reached at
tonydigiovanni@landscapeontario.com
.